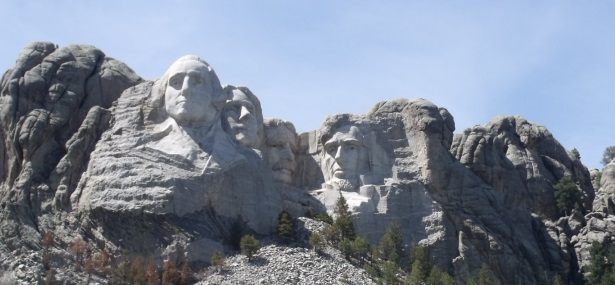 USA Car Rental & Hire Cars
Stretching across over 3.5 million square miles, the United States of America is a vast country with a diverse terrain to explore and see. Getting around in the US is relatively easy, but without a rental car it can be nearly impossible. While most big cities have public transportation, even that is limited, and if you wish to travel more than a few miles from metropolitan areas, a car hire is essential. With our many locations to choose from, there is no end to the places you can start your holiday, and our expansive fleet of rental cars guarantees that there will be something to meet your needs.
West Coast USA Car Rental
Boasting beautiful beaches, majestic forests and exciting cities, the United States' West Coast is a sight to behold and easy to see with a car hire. For many, a self-drive holiday begins in one of the West Coast's major cities. For sun and sand, you might fly into Los Angeles. From here you can head south to San Diego and Orange County or go north to visit the Mojave Desert or one of the areas beautiful mountain towns.
If you decide to fly into San Francisco, you can visit Fisherman's Warf or visit Yosemite National Park. Having your own rental car also allows you to travel to so many more places. You could take scenic Highway 1 from San Francisco to Los Angeles and see everything California has to offer. For those that have even more time, you could head east. A trip across America can include a visit to the Grand Canyon, Mount Rushmore, New Mexico's Carlsbad Caverns and so much more.
East Coast USA Car Hire
While the West Coast offers mild weather and a diverse amount of activities, the East Coast has its own beauty. In the north is New York City, a perfect place to start your holiday. From here, you can travel south to Pennsylvania and see sights like Independence Hall. For even more history, drive your hire car along the scenic Blue Ridge Parkway from Atlanta to Washington DC, the nation's capital. The east coast also has plenty of fun in Florida, where you will find legendary beaches, world renowned amusement parks and lots of beautiful forests.
Driving in the United States
To drive in the United States you must have a current driver's license. It is also important that the license be in English, if it is in another language, an international driver's license may be required. Many USA car rental companies will also look at age of the driver and will only rent a car if the driver is over 25 years old.
Laws for drivers in the United States vary by state and it is important to know the speed limit laws for the state you will be traveling in. In the US, they do drive on the right side of the road, so that is important to remember.
One way car rentals are available from all major airports in the US.
Major USA Car Rental Locations