USA Car Rental to explore the best of America!
If you're thinking about car rental in the USA, you're in the right place to discover everything you need to know about the best car rental companies, the top tourist attractions alongside plenty of hints and tips to make your visit to the USA a memorable one.
We've made it easy to rent a car in the USA by providing a list of popular car rental agencies and their respective depots, so you can compare prices and search for the best deals just by entering a location into the box to the right of the screen.
Here you'll find all the top brands – Ford, Honda, Toyota, Chevrolet, Nissan, Subaru – in every conceivable style, from hatchbacks to sedans, SUV's to more refined luxury options and everything else in between.
Grab yourself a bargain, search and compare prices, specials and offers from big brand car rental agencies in the USA. Companies like Enterprise, Hertz, Budget, Alamo, Thrifty, Europcar and Avis (plus a hosts of others) so you can start your road trip adventure, safe in the knowledge you got the best price out there!
Rental Car Types Available
Hatchbacks
If you're looking for hatchback rental in the USA, you'll be after a front-wheel driven car, equipped with a small to mid-range engine with three or five doors. The fifth (or third) door is the 'hatchback', providing access to the trunk and the rear seats.
Check engine specifications carefully. Some hatchbacks are deceptively powerful which will ramp up fuel costs; the Volkswagen Golf GTi is one of the more popular models and it's capable of 0-60 in 6 secs and hitting speeds of over 155mph.
This is, of course, on account of the power to weight ratio which will suffer if you're planning on carrying a car full of people and luggage and adding even more bucks to the gas bill.
Find all the best deals and special offers on our website in the search box to the right. To help find what you're looking for, here's a list of the most popular hatchback in the USA.
Chevrolet Spark
Ford Fiesta
Chevrolet Cruze Hatch
Mazda 3
Honda Fit
Subaru Impreza
Sedans
These popular midsized vehicles are, largely, front wheel driven and equipped with midsized engines with four doors. Unlike hatchbacks, sedans have a trunk that is separate from the passenger cabin making them a popular choice for rental.
In many respects you're spoilt for choice when it comes to sedan rental in the USA as it's more likely that you'll be hiring a sedan than any of the other vehicles on the list.
They're large enough to tackle long distances without being cumbersome in the city and provide an adequate level of comfort for the vast majority tourist without the wallet-busting fuel bill on top.
You can find affordable deals and discounts in the right-hand side search box on our website. To help find what you're looking for, here's a list of the most popular models.
Toyota Camry
Honda Accord.
Mazda 6
Kia Optima
Nissan Altima
Subaru Legacy
Station Wagons
If you're looking to rent a station wagon in the USA then you're looking for space to transport four or more people, most obviously a family, in comfort. Most have all-wheel drive, midsize/large engines, five doors and can accommodate as many as eight people.
The station wagon is the ideal choice of vehicle for a family of four or more travelling long distances across the USA, but it's by no means a one size fits all concept.
Station wagon specifications vary in terms of power and accessories (some teeter on the brink of being luxury vehicles) so pay attention to the details to keep costs down.
The list of most popular station wagons in the USA is a case in point, for example, the clubman is potentially capable of 6.2-7.7 litres per 100 km or 31-38 miles per gallon, but the Mercedes could be as much as 10 l/100km or 23 MPG.
Looking for a discount? Enter your details into the right-hand side search box on our website. To start you off, here's a list of the most sought-after station wagons available for hire in the USA.
MINI Cooper Clubman
Volvo V90/V90 Cross Country
Volvo V60
Subaru Outback
Audi A4 Allroad
Mercedes-Benz E-Class
Mini Vans
The minivan is the ultimate vehicle for passengers (to the extent that in Europe they're nicknamed 'people carriers') so if you're looking for minivan rental in the USA, you'll be after a vehicle with between three and five doors and capable of comfortably accommodating eight people with adjustable interiors.
This allows the seating can be tweaked to suit the exact requirements of the passengers. Some of them are just as adept at shifting cargo too, making them an ideal choice if you're intending to lug loads of gear.
Needless to say, the more people in the back, the lower the rental cost per person; giving great savings on having to rent two or more smaller vehicles.
Enter your details into the right-hand side search box on our website to check for specials deals or bargains, here's a list of the most popular minivans available for hire.
Honda Odyssey
Chrysler Pacifica
Kia Sedona
Toyota Sienna
Dodge Grand Caravan
Ford Transit Connect
4WD / SUV
SUV rental in the USA could include more traditional 4WD vehicles, but generally speaking an SUV (Sport Utility Vehicle) is a refined version of the humble 4WD, relocated from the fields and mountains and onto our highways and byways.
But, this category of vehicle, doesn't have a clear-cut definition. Take the world's best-selling SUV, the Honda CR-V, it comes in with a 1.5 VTEC engine and front wheel drive, compare that to the 3.6-liter V-6 Jeep Wrangler with four-wheel drive and we're talking about the furthest ends of two extremes, and we're not referring to fuel bills.
However, there is a common concept that unites them, these five door vehicles are all about their go-anywhere potential with more than just a hint of endurance, they instil a natural sense of security and, to that end, are an ideal car rental option. Just make sure you're getting the right 4X4/SUV for your road trip to avoid any unnecessary expenses.
Save money and time by entering your details into the right-hand side search box on our website for the most affordable rates. Here's a list of the most popular rentals available for hire to help you get started.
Honda CR-V
Chevrolet Equinox
Ford Escape
Ford Explorer
Toyota Highlander
Jeep Wrangler
Premium/Luxury
This is probably the easiest category to define because if you're in the market for luxury car rental in the USA then you're not going to be fussed about fuel consumption or how much space you need for the kids; your main focus will be on that perfect combination of comfort and raw power.
We're talking about Sedans or SUVs with performance engines, three to five doors, rear or four-wheel drive transmission and all the mod-cons and gadgets you can imagine.
Enter your details into the right-hand side search box on our website and compare prices and rates to endure you get the best deal out there. Need some inspiration? Here's a list of the most popular luxury vehicles available for hire.
Tesla Model 3
Lexus RX
Audi Q5
BMW X3
Mercedes Benz GLC Class
Acura RDX
Driving in the United States
In the United States you must drive on the right hand side of the road and have a current driver's license.
The drivers license must be in English. If it is in another language, an international driver's license (IDP) will be required. Some states also require an IDP for all overseas visitors, even if the license is in English. Laws for driving in the United States vary by state and it is important to check the local laws in each State you will be traveling in.
Many USA car rental companies will also look at age of the driver and will only rent a car if the driver is over 25 years old.
One way car rentals are available from all major airports in the US. This way, you can drive to any location in the USA and drop off your vehicle at an airport or depot of your choice, without having to drive all the way back to your original pickup location.
This saves you valuable time and money in not having to pay for additional accommodation, fuel and other travel costs.
Things to do in the USA
Pacific Region
States: California, Alaska, Hawaii, Oregon and Washington
There's a lifetime of things to see and do in the Pacific region of the USA, and the best way to connect up the dots is by car rental in America, which may explain why renting a car in this part of the USA couldn't be easier.
Boasting beautiful beaches, majestic forests and exciting cities, the United States' West Coast is a sight to behold and easy to see by car rental.
For many, a self-drive holiday in the USA begins in one of the West Coast's major cities. Having your own rental car also allows you to travel to so many more places.
A trip across America can include a visit to the Grand Canyon, Mount Rushmore, New Mexico's Carlsbad Caverns and so much more.
With an abundance of places to visit across a scope of terrain – mountains, desert, forests, valley and, of course, miles of white-sand beaches – your biggest concern is deciding what to cross to off your bucket list next.
The Pacific Coast Highway, California:
One of the best things about the Pacific Coast Highway, as it runs from San Francisco to San Diego (just over 656 miles/1055 km), is the 50/50 split of land and ocean.
State Route One is arguably the most famous, iconic, scenic drive in the USA and if you can only do one, this is it. While all the passing towns and villages are undeniably 'Californian', each one will have its very own micro-culture, and all are worth checking out.
Three MUST-DO Things to do on the Pacific Coast Highway.
Venice Beach. Sure, it's touristy and maybe a bit tacky, but it's worth jumping in with both feet and getting into the spirit of it. The 'free' shows are a blast too, get in.
Ocean Beach. A trip into vintage Californian beach life just a stone's throw from San Diego. Expect laid back locals living out the hippy dream and a beach to die for.
Santa Barbara. It looks great, of course, but you'll be coming here for the fantastic food and drink, especially the wine. Plan this one carefully if you're driving or you'll miss out.
Los Angeles, California:
One of the most famous, or infamous, cities on the planet, largely because of Los Angeles association with its vast film and music industry, there isn't one single 'best thing to do LA' as it's one of the best places to visit in California.
While indulging in some of the more touristy stuff is inevitable, you may well find a very different LA if you head into some of the neighbouring districts, and it might not be what you were expecting.
Three MUST-DO Things to see do in LA.
Koreatown. Ever tried Korean BBQ? Parks is the most famous around here but there are a bunch of others, alongside cocktail bars, eclectic architecture and an infectious 24/7 buzz.
Sunset Strip. This notorious road typifies the excesses of the LA rock scene. Drop by the Rainbow Bar and Grill, the Viper Rooms and Whiskey a Go Go for a taste of pure rock 'n' roll.
Mulholland Drive. Not just a movie, this undulating road from north LA to the Pacific, flows past the homes of Hollywood's elite, whilst offering spectacular views of the city.
Golden Gate Bridge, San Francisco, California:
This art deco wonder spans San Francisco Bay and the Pacific Ocean and connects the San Fran peninsula with Marin County, and it's one of the best things to see in San Francisco.
Designed in 1917 by Joseph Strauss, the bridge was intended to cope with increasing amounts of traffic served only by ferry boat, when it was completed in 1937 it was the longest and tallest suspension bridge in the world. That may not be the case today, but its sheer beauty remains unrivalled.
Three MUST-DO Things to see by the Golden Gate Bridge.
Alcatraz. Needs no further introduction. It's only a few miles to Ryker's Island to visit this semi-legendary clink, fascinating at it is, that view of the bridge is addictive.
Baker Beach. Fisherman's Wharf. Busy, touristy but a load of fun. Grab some great seafood to pick on as you soak up the atmosphere while the bridge looks on in the distance.
Fort Point. It was never used in anger, but Strauss actually designed the bridge around this brick-built civil-war era fort. A great viewing spot with a unique history.
Point Reyes National Seashore, Marin County, California:
This is, essentially, a nature reserve protected by the US Government and at 1,028-acre (287.44 km2) it's big enough to get lost in without having to take weeks out of your schedule, but the best thing to see at Point Reyes National Seashore is the amazing wildlife.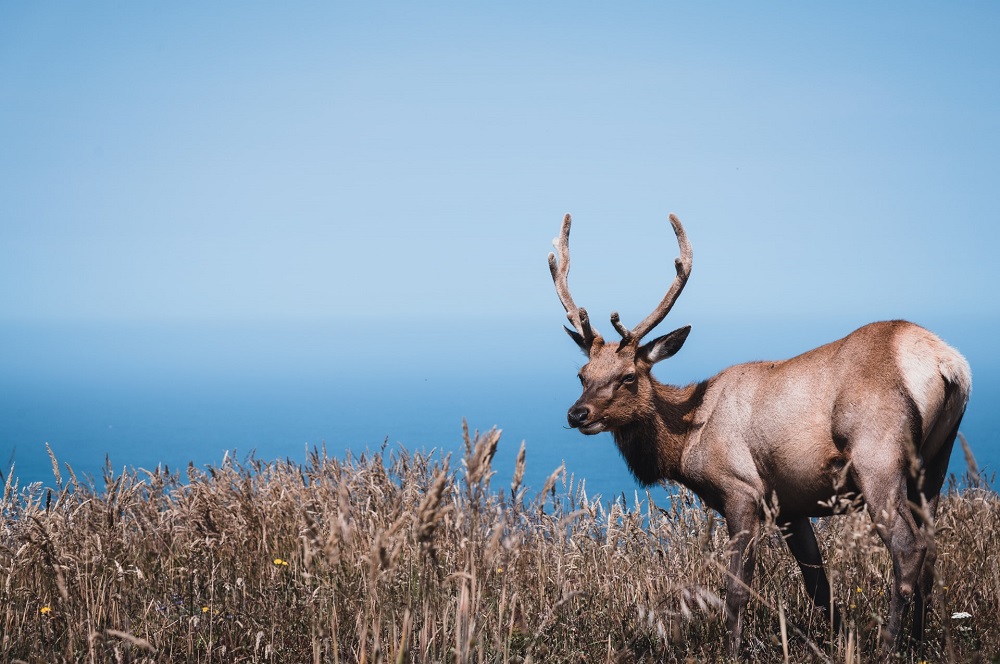 Tule Elk, Elephant Seals, Grey Whales, among thousands of other species, are all visible at different times of the year, and it's only an hour away from San Francisco.
Three MUST-DO Things to do in Point Reyes National Seashore
Tule Elk Preserve at Tomales Point. Late September to October is the best time to visit these graceful creatures, take advantage of the Elk Docents on the Tomales Point Trailhead to learn more.
Point Reyes Lighthouse. Grey Whales pass by the lighthouse twice a year and this is probably the best vantage point to view these wonderful animals in their natural environment.
Chimney Rock. Arguably the best place to see Elephant Seals, especially during breeding and pupping season in the winter and March and April as the adults head off, leaving behind their pups.
Hawai'i Volcanoes National Park, Hawai'i:
USA's only island state and the only one located outside of North US, Hawai'i features some the most amazing natural phenomena found anywhere on the planet and some of the best things to see are at Hawai'i Volcanoes National Park.
505 square miles (1308 kms) of parkland dotted with a bunch of volcanoes, with two of them active and one of the two being the largest on volcano earth. A true step back in time. Pick up your car rental at Honolulu Airport and explore the best of Hawaii.
Three MUST-DO Things to do in Hawai'i Volcanoes National Park.
Mauna Loa. Well served by local tourist guides, this enormous volcano hasn't erupted since 1984, nonetheless, the erupting Kilauea, visible from Mauna Loa's lava tubes, is as spectacular as it is unsettling.
Kīlauea Iki Crater. You can hike there and back in a day; drop through lush rainforests until you're walking on a solidified lava lake, a sobering experience if nothing else.
Nahuku – Thurston Lava Tube. This cave built of lava is spectacular, not just for the awe-inspiring tube, but for the array of nature that surrounds it, prepare to be staggered into silence.
The Waimea Canyon, Hawai'i:
Are you looking for things to see and do in the Waimea Canyon? Look no further, this 10mile (16 km) long canyon is also known as 'the Grand Canyon of the Pacific' but it's considerably smaller.
This is a positive, the Waimea Canyon is far more user friendly because you can see most of it without paying for a helicopter ride, and a little effort on your behalf goes a very long way (you don't even have to get out of your rental car).
Three MUST-DO Things to do in the Waimea Canyon.
Iliau Nature Loop & Kukui Trail. This relatively gentle trail takes you on a journey through some of Hawai'i's most beautiful fauna flora, plus a waterfall or two.
Waimea Town to Koke'e State Park Scenic Drive. A 14-mile (22 km) road leading from Waimea town, past the Waimea Canyon Lookout and into Koke'e State Park is one of the best in the world. End of.
Waimea Canyon lookout. This is the perfect spot to just sit and look until you're full. The lookout offers canyon, gorge and waterfall views from three viewing platforms.
Anchorage, Alaska:
An endless list of things to see and in Anchorage await the visitor. Anchorage is Alaska's most populated city, the second-most populous city in the USA after New York, and, allegedly, the most tax-friendly to boot.
Remember, when planning your trip, the peak travel time is the short window between June to August when it's mild and dry, between October and April it's cold and snowy so wrap up!
Three MUST-DO Things to do in Anchorage.
Alaska Native Heritage Center. Opened in 1999, the centre provides information and a historical overview of Alaska's eleven native American groups through activities and live demonstrations. Compelling.
The ULU Factory. On the one hand, it's a workshop detailing ancient practices of Native American craft folk, on the other, it's a shop where you can purchase the artefacts after you've watched them being made by hand.
Anchorage Market and Festival. Head downtown to soak up the atmosphere of this popular, diverse market selling food, drink, arts and craft, and loads more. With over 200 stalls and 30 food vendors offering global cuisine, this is a great place to stay all day.
West USA
States: Washington, Oregon and Idaho, with parts of California, Nevada, Montana, Utah and Wyoming.
With specific regions broadly defined, the Western side of the USA is just as varied when it comes to both climate and landscape, but 'semi-arid' – in essence, warm/hot summers and mild winters – incorporating russet deserts, emerald forests and miles of white coastline, is as good a guide as any.
Redwood National and State Parks, North California:
Discover 139,000 acres (350miles/217km) in temperate rainforest plus a heap of things to see and do in Redwood National and State Parks.
Home to the mighty Redwoods, predominantly Sequoia and Douglas-fir, the park features some specimens so wide you can drive your rental car right through them!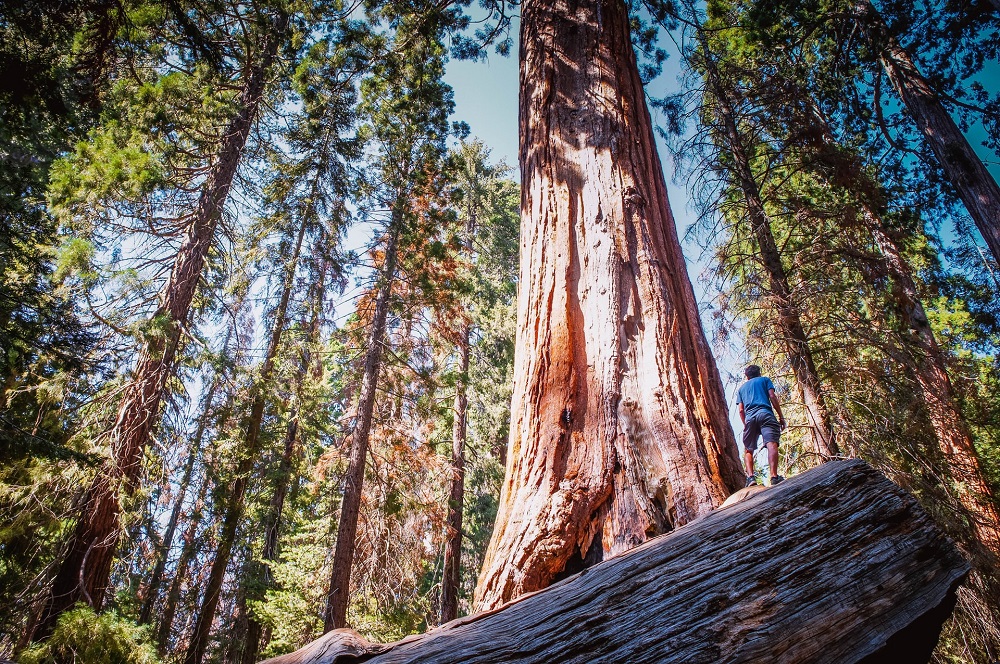 3 MUST-DO Things to do at Redwood National and State Parks:
Newton B Drury Scenic Park Driveway: It's only 10 miles (14kms) but this the best way to see the Redwood from the car, stop frequently to admire these wonders of nature and, if lucky, native Elk herds.
Gold Bluffs Beach Campground: Looking for a place to stay? With all the facilities you need, these RV/hiker-friendly campsites allow you to pitch up between the sand dunes and enjoy a spectacular ocean view.
Fern Canyon: Steven Spielberg described Fern Canyon as 'an unforgettable natural wonder' and chose it as the location of Jurassic Park 2. Try to walk among the 50-foot pines without tripping over your jaw.
Washington DC, Washington:
There's more to see and do in Washington DC than the Lincoln Memorial and The Tidal Basin – though both are spectacular in their own right.
The National Gallery of Art and Smithsonian National Museum of Natural History are mandatory for culture-lovers. Just don't forget the International Spy Museum…
3 MUST-DO Things to do in Washington DC:
John F Kennedy for Performing Arts: This world-class venue showcases the best in Theatre, Ballet, Dance, Contemporary Music, comedy and loads more besides, all doing the great man proud.
Rock Creek Park: This historical park that bisects the northwest of Washington was created by an Act of Congress in 1890 and features over 2,000 acres (3 sq mi / 8 km2) of family-friendly leisure.
National Archives: If you have to do one thing in DC, then this is it. See the Constitution, the Bill of Rights and the Declaration of Independence all contained within this beautiful building.
Portland, Oregon:
It may have a reputation as a hipster-friendly party town, but there is so much more to Portland than beards and craft beer.
Considered to be one of the best places to live in the USA, check out Washington Park with its zoo, Japanese Garden and miles of trails, a great place to relax on your road trip.
3 MUST-DO Things to do in Portland Oregon
The Shanghai Tunnels: This tunnel may have been used to spirit unsuspecting souls from the street above to merchant ships in the port bound for the Orient. Intrigued?
Portland Art Museum: The oldest art museum on the West Coast has a decent smattering from the masters' but its core strength lies in its extensive Native American and Asian Art collections.
Pittock Mansion: A French, Renaissance-style château built for a British born publisher and designed by San Francisco architect. No wonder it's as eccentric as it is enormous and well worth a visit.
Boise, Idaho:
Because of its vast rocky landscapes and recreational areas, it would seem the best things to do in Idaho are only for outdoorsy types and fitness fanatics.
And while there is plenty to do to sate the adventurous, Idaho has some must-see quiet spots with some of the best found in Boise, the capital city of this naturally beautiful state on the border of Oregon.
3 MUST-DO Things to do in Boise, Idaho
Old Idaho State Penitentiary: Opened in 1972 and closed almost a hundred years later, this is an imagination riot courtesy of the enthusiastic tour guides and their tales of inmates' past. Creepy, but in a good way.
Mountain Towns: These pretty towns are sprinkled around the outskirts of Boise and are easily accessible by car. McCall and Stanley are worth prioritising, but the real draw is the view from the road.
6th and Main: This historic downtown hotspot is chock-full-of bars, clubs, restaurants with some quirky surprises: this could be your only chance to ride a mechanical bull at a cowboy hoedown!
Seattle, Washington:
Clasped between two peninsulas of land, to people of a certain age, Seattle will be forever remembered as the birth of grunge but this city, Washington State's largest, offers a tantalising range of activities from city to seashore.
At once futuristic and rural, Seattle is one of the must-see cities of the USA with an abundance of activities to enjoy.
3 MUST-DO Things to do in Seattle, Washington
The Museum of Pop Culture: This fascinating institution may only be twenty years old, but it's already established itself as one of the leading lights of popular culture, music or otherwise. The exhibitions are outstanding.
Space Needle: This futuristic tower was built in 1962 for the World Fair's and is now its most famous icon. Jump inside the elevator and head for the restaurant at the top in time for sunset.
Washington Park Arboretum to Seward Park scenic drive: You don't even have to leave the city to enjoy this one. Drive through the trees, clip Lake Washington, glance a view of Mount Rainier before enjoying the delights of Seward Park. Short and sweet.
Yellowstone National Park:
This iconic park is located in (mainly) Wyoming and areas of Montana and Idaho.
Yellowstone National Park is almost 3,500-sq miles of beautiful, rugged wilderness, home to thousands of wild species including two actual bears: the black bear (ursus americanus) and the grizzly or brown bear (ursus arctos horribilis). Note 'horribilis' and not 'Yogi'.
3 MUST-DO Things to do in Yellowstone National Park
Go on a Bear Hunt: First off, don't do this alone, take an official guided tour and you'll be rewarded with unforgettable views of unique creatures in their natural habitat. One for the bucket list.
Grand Prismatic Spring: This eye-popping spring is so-called because of the frankly ludicrously beautiful rainbow of colours that emit from, er, bacteria. Either way, it has to be seen to be believed.
Old Faithful: Is this the most famous geyser in the world? 'Faithful', because it erupts regularly, 'Old' because it was discovered in 1870. One of America's national treasures.
Sacramento, North California:
California's capital city was firmly established during the gold rush of 1848 and gradually evolved from there.
These days Sacramento is the administrative heart of California, the Capitol Building is home to the government of the state of California, and the city boasts an impressive array of historic landmarks, parks, restaurants and bars.
3 MUST-DO Things to do in Sacramento
Sutter's Fort: Visit John Sutter's 1839 agricultural establishment that quickly became the heart of the American Gold Rush and features in the infamous tale of the Donner Party.
Crocker Art Museum: Californian art from the Gold Rush to the present, in addition to a host of visiting collections and exciting events. Discover California from the view of its masters.
Effie Yeaw Nature Center: To the east of Sacramento, and still very much within the city, this oasis of calm features nature and wildlife trails, exhibits and animal displays. A great spot to lose yourself for a few hours.
Southwest USA
States: Arizona and Utah. With parts of California, Colorado, Nevada, Texas and Oklahoma
If you're after stunning, natural scenery, then the Southwestern USA could be the best venue in the world. A backdrop of geological formations exploding with vibrant colours await, all connected by so many eye-popping scenic drives that we've lost count.
While there is not standard boundary the undisputed heart of the region is Arizona and Utah, but could reach as far south as California.
Kayenta–Monument Valley Drive, Kayenta, Arizona:
There are loads of things to do on the Kayenta–Monument Valley drive. The action takes place in the Navajo Tribal Park, 27 miles (42 km) gradually closing in on Monument Valley, so-called by the huge clusters of sandstone buttes that grow out of the desert, turning your world into a western movie.
3 MUST-DO Things to do on the Kayenta–Monument Valley Drive.
Hang out with the Navajos: The route is punctuated with museums and buildings that date back to pre-colonisation. Check out the Navajo Cultural Centre for more information.
Mystery Valley: Discover million-year-old formations lying against ancient Puebloan ruins; this is sacred land requiring accompaniment by an official Diné guide. You won't be disappointed.
Navajo Code Talkers Display: During WW2 the US Intelligence used the Navajo language as indecipherable code, this fascinating display (in a Burger King!) tells the whole story.
Lincoln, New Mexico:
Aside from visiting the stamping ground of Billy the Kid, there's plenty of other things to see in Lincoln.
This unassuming, semi-inhabited town even features the courthouse where Billy was tried, in addition to a handful of contemporary buildings that haven't changed in over 200 years.
3 MUST-DO Things to do in Lincoln.
Tunstall Store Museum: This general store even contains unopened dry goods and hardware from the days of Billy the Kid, experience a proper peek into recent history.
Visitor's Center and Museum: Discover Lincoln's history, learn about Pueblo culture, the bloody Lincoln County War plus plenty more on Lincoln's favourite son, Billy the Kid.
The Torreon: Built in the 1850s to protect Spanish-Americans sharpshooters against the mighty Apache, this is one of Lincoln's oldest structures.
Bryce Canyon National Park, Utah:
Frequently usurped by the popularism of the Grand Canyon that lies to the south, there are things to do in Bryce Canyon National Park that, arguably, make it a better destination.
As if a vast forest has turned to orange, pink and red stone, this breath-taking natural amphitheatre of beauty has the largest collection of hoodoos in the world.
3 MUST-DO Things to do in Bryce Canyon.
Navajo Loop: Wall Street, Twin Bridges and Thor's Hammer are some of the more creative names for the hoodoo's that populate this fascinating 1.3 miles (2.1 kms) walk
Queen's Garden Trail: Not to be outdone, and a little longer, this stunning trail even features a hoodoo that looks like Queen Victoria, with a bit of imagination anyway.
Inspiration Point: The clue is in the name of this look-out point along the Rim Trail. The view is simply stunning: once seen, never forgotten.
Hoover Dam, Boulder City, Nevada:
There are plenty of things to see and do in the Hoover Dam, aside from marvelling at a spectacular feat of engineering.
Built between 1931 and 1936 this concrete arch-gravity dam nestling between the US states of Utah and Nevada contains enough concrete to span the whole of the USA.
3 MUST-DO Things to do at the Hoover Dam.
Hoover Dam Museum: Located in the Boulder Dam Hotel on the first floor, this permanent exhibition details the creation of the Dam from its design to its completion.
Tom Devlin's Monster Museum: Devlin has amassed a great collection of costumes and props on some of the movies he's worked on. Loads of spooky fun.
Nevada State Railroad Museum: This is a living museum in so far you can clamber aboard an antique steam train and go for a once-in-a-lifetime trip through the desert!
Carlsbad Caverns National Park, Chihuahuan Desert, New Mexico:
Most of the things to see at Carlsbad Caverns National Park are within and around the cave system itself.
This UNESCO world heritage site is renowned for a collection of over 100 or so spectacular caves, featuring Lechuguilla Cave that boasts more than 100 miles (160 km) of passages making it one of the longest in the world.
3 MUST-DO Things to do at Carlsbad Caverns.
Visitor Center: Get an in-depth overview of how the caves were formed and meet some of the plants and critters that live in and around the Cavern
Ranger Guided Tour: You're free to self-guide your way around the caverns but a Ranger Tour provides a more detailed insight into this unique environment.
Bats Flight Programme (May to October): The spectacle of hundreds of bats pouring out of Carlsbad cave is a truly profound experience, plan your trip according.
Petrified Forest National Park, Arizona:
There isn't much to do at the Petrified Forest National Park, a vast area of some of the most spectacular natural formations on the planet.
This is 230 square miles (600 square kilometres) of stunning eye-treats and all you have to do is show up in your rental car and look at it to your heart's content.
3 MUST-DO Things to see at the Petrified Forest.
Giant Logs Trail: Hundreds of fossilized plants from the Triassic period (251-199 million years ago) gathered in one place make for an unforgettable, formidable sight.
Blue Mesa: The bluish bentonite clay that lends its name to this fantastic trail features petrified wood that punctuates the eye-popping scenery. Not to be missed.
Route 66: The only national park Route 66 passes through is the Petrified Forest Park, so, if you're not planning to stay, find time to drive through it!
Arches National Park, Utah:
There isn't much to do at Arches National Park aside from being blown away by 2000 natural rock arches spread over 119.811 sq mi (310.31 sq km).
This sensational park is all about stunning geological formations, a natural sculpture display 300 million years in the making, and it makes a fantastic venue for a spot of hiking and camping.
3 MUST-DO Things to see at the Arches National Park.
Power Avenue and Courthouse Towers: It may seem quite a leap of the imagination to attribute a modern city features to ancient monoliths, come and find out why it just works.
The Windows Section: This is arguably the most scenic (if not iconic) section of the park, the North Window, Turret Arch and Double Arch are all here. Just outstanding.
Bring on the Night: The Arches National Park is one of the most spectacular places to stare at the majesty beauty of an unadulterated night sky. Bring a tent and gaze to your heart's content.
Northeast USA
States: Maine, New York, New Jersey, Vermont, Massachusetts, Rhode Island, Connecticut, New Hampshire, and Pennsylvania.
There may be over 60 million people in the Northeast of the USA, but the vast majority are stuffed into the big cities, New York, Boston, Philadelphia etc., but it's also populated by thousands of miles of lakes, forests, beaches and mountains, in fact, the very opposite – an antidote to the bustling streets of downtown Manhattan or Center City, Philadelphia, say.
Cold in the winter and warm in the summer, Northeast USA is an area defined by contrasting environments that are never that far away, making it an ideal location for easy access between countryside and cityscape.
New York:
There are so many great things to see and do New York they named it twice. NYC is a melting pot of cultures, making it far more cosmopolitan than some of its neighbouring states and, outside of Paris and London, it's arguably the most famous city in the world.
NYC is comprised of five boroughs, Staten Island, Brooklyn, The Bronx, Queens and Manhattan, the latter alone has over 20 million citizens making it the most densely populated city in the USA.
Three MUST-DO things to see in New York.
Manhattan Island: It's only 22.7 square miles (59 km2) but the only part of NYC you have to see if you're pressed for time. It's like walking on a movie set with world-class galleries and museums at every turn.
Coney Island: It's been a go-to seaside resort for New Yorkers for almost 100 years, it's bit tacky but if you're after 'Americana' in context, it's a must-see destination.
MoMI: The Museum of Moving Image is a smorgasbord of everything to do with the media, movies and TV, this huge institution in Queens is a bucket-list must for film fanatics.
Boston, Massachusetts:
What are the best things to see in Boston? For a start it's one of the oldest municipalities in the US and the heart of the American Revolution and it features some of the oldest non-Native American buildings in the whole of the States.
Today, Boston is renowned for a broad range of business practices, as a centre for scientific research and is home to the oldest seat of learning in the USA, and one of the most prestigious universities in the world, Harvard University.
Three MUST-DO Things to see in Boston
Freedom Trail: A leisurely 2.5 Mile (4 Km) stroll through some of the milestones that contributed to the birth of the United States. Some are free but the best charge a small fee.
Boston Common: The oldest park in the USA (1634) is fifty acres of landscaped garden and, most interestingly, the Central Burying Ground: est. 1756 and home to some of America's earliest painters and poets.
Watch a Red Sox Game: It might require a bit of planning, but to be at the semi-legendary Fenwick Park soaking up the atmosphere of Major League Baseball is as good as it gets in this unique town.
Gettysburg, Pennsylvania:
There are so many things to see and do in Gettysburg you'll need at least a few days to make the most of it. Gettysburg is famous for Abraham Lincoln's stirring address at the soldiers National Cemetery, months after the historic clash between Union and Confederate forces in 1863, changing the course of the American Civil War.
A mere 60 miles (96 km) from Baltimore, Gettysburg is defined by its history, even those with a passing interest in the past will find this little town fascinating, just don't be deceived by its size, Gettysburg is a testament to big things coming in small packages.
Three MUST-DO Things to see in Gettysburg.
Gettysburg National Military Park: Tour of the battlefield that changed the course of US History. With over 1,400 monuments and statues and sprinkled with markers indicating the positioning of units as they fought in battle.
Museum and Visitor Center: Stuffed full of all-you-need-know information about the battle and worth the entrance fee alone for the Gettysburg Cyclorama that virtually depicts Pickett's Charge in 3D.
David Willis House: One of many historic houses that are open to the public, this is where Lincoln stayed before delivering his address, and it's been retrospectively restored to how it looked in 1863.
Cape Cod, Massachusetts:
There may be plenty of things to see and do at Cape Cod, but this crescent-shaped peninsula located to the east of New York and Boston is the perfect jumping-off spot to visit a collection of neighbouring islands, namely Martha's Vineyard and Nantucket.
Defined by its maritime history, largely through whaling and subsequent trades, these days Cape Cod is celebrated for its stunning beaches and pretty villages meaning that it can get quite crowded in the summer months, so plan your trip around peak times.
Three MUST-DO Things to see at Cape Cod
Hit the Beach: Even in low season, the beaches around the Cape are stunning: Marconi, Race Point and the Head of the Meadow are all worth a trip, and Dowses Beach is one of the many haunts for a spot of fishing.
Martha's Vineyard: Only a 45-minute ferry ride from the Cape, it's most famous for being the location for the filming of Jaws but this stunningly pretty island is worth it just for the local food and drink.
Nantucket Whaling Museum: These days whaling is a controversial topic, in the 1900s, however, it was a way of life and this fascinating museum tells the tale of its bloody history and the scrimshaw is outstanding.
New Haven, Connecticut:
A whole variety of things to see and do in New Haven await, resting between New York and Boston on the east coast, looking towards Long Island over the Sound, it's the home of Yale University. New Haven is one of the oldest cities in the US, certainly the first planned – in so far that it didn't evolve organically.
A mecca for great museums and galleries with its long US history and famous University, New Haven has a bookish feel to it inland, but easy access to plenty of sandy beaches assures its place as a great city of pleasing contrasts.
Three MUST-DO Things to see in New Haven.
Lighthouse Point Park: Yes, you will pay well for parking, but once there this is a beautiful spot enjoyed by the locals and is great for families.
Yale Center for British Art: The greatest collection of work outside of the UK of British artists and her residents (e.g. Hans Holbein) this is also a great excuse to visit Yale University.
Shore Line Trolley Museum: If the kids are fed up with yet another museum trip, they'll love this, take the shoreline track from River St to Short Beach in an open-sided antique trolley, fun and fascinating.
Vermont:
There are now loads of things to see and do in Vermont, thanks to a group of English settlers in 1777 who, following a brief period of occupation by the French (before the 'disbandment' of Native Americans, notably, Mohawks) established the Vermont Republic.
Today, Vermont is one of the six so-called 'blue states', reflecting its innately liberal culture (it was the first to abolish slavery and, far more recently, the first to recognise civil union in same-sex couples) and remains one of the most beautiful states in the USA, typified by rich forests, cool lakes and laws preventing buildings from being over 124 feet (38 m) tall.
Three MUST-DO Things to see in Vermont.
Cornish Windsor Bridge: Covered bridges are famous in Vermont, and the Cornish Windsor Bridge, connecting Vermont with New Hampshire, is the longest of its kind in the USA.
Follow the Vermont Cheese Trail: The region is famous for its dairy and Vermont Cheese is so sought after you can follow organised trails to sample them, or just jump in the car and make up your own.
Green Mountain Byway: The mountains in question are a feature of Vermont, and this short but decidedly sweet trip (especially if you visit a famous ice cream manufacturer en route) provides a great chance to enjoy Vermont's beautiful countryside.
Philadelphia, Pennsylvania:
With countless things to see and do in Philadelphia, 'Philly' or the 'city of brotherly love', is the largest in the state of Pennsylvania and, as we've seen in this region, one of the oldest. Founded in 1662, the city became a key player in the American Revolution and later, at the turn of the last century, a refuge for African Americans during the Great Migration.
Philly was the first city in the USA to have a library and hospital which foretold of a city that is renowned for its education, arts and culture, with plenty of green spaces to kick back and relax.
Three MUST-DO Things to see in Philadelphia.
Check out the Liberty Bell: Cast in 1752 in Whitechapel, London, follow the bells fascinating journey through time complete with apocryphal tales alongside key moments in the history of the US.
Reading Terminal Market: One for the foodies, this world-famous market is packed with goodies local to Philly. It can get busy so try and hit it in-between breakfast, lunch and dinner.
The Franklyn Institute: Fun and educational family entertainment, this institutional stalwart takes a fascinating look at science in our day to day lives and flips it on its head.
Southeast USA
States: Alabama, Florida, Georgia, Kentucky, Mississippi, North Carolina, South Carolina, Tennessee, Maryland, Virginia, and West Virginia
If you're looking for great things to do in the USA, usually accompanied by warm weather and plenty of sunshine, the Southeast USA could be for you.
With roughly 540, 500 sq mi (1,400,000 km2) packed full of tourists' attractions, an abundance of things to see and do with scenic drives galore, all you have to do is book your trip and get out there.
South Beach. Miami, Florida:
There are loads of things to do in South Beach in Miami, and while its reputation as 24/7 party town is justified, there are plenty of quiet spots to be found on this seven-mile-long promontory from which to view the eye-popping sunsets over the Gulf of Mexico.
With a tropical climate and all-season sunshine, South beach is where it's at.
3 MUST-DO Things In South Beach:
Art Deco District: Visiting this collection of colourful, art deco, houses located between 5th Street and 23rd Street, Ocean Drive, Collins' and Washington Ave, is mandatory!
Espanola Way: Eat and drink your way through this historic street on 14th and 15th. Great fun during the day but it's when the sun goes down that things really light up.
World Erotic Art Museum: Located on the corner of Washington Ave. and 12th St. is a fascinating collection of erotic art dating from Roman times to the present. Bring an open mind.
Blue Ridge Parkway. Virginia, North Carolina:
There are so many things to do on the Blue Ridge Parkway, if you have to do one scenic drive in the Southern Eastern States then this is it.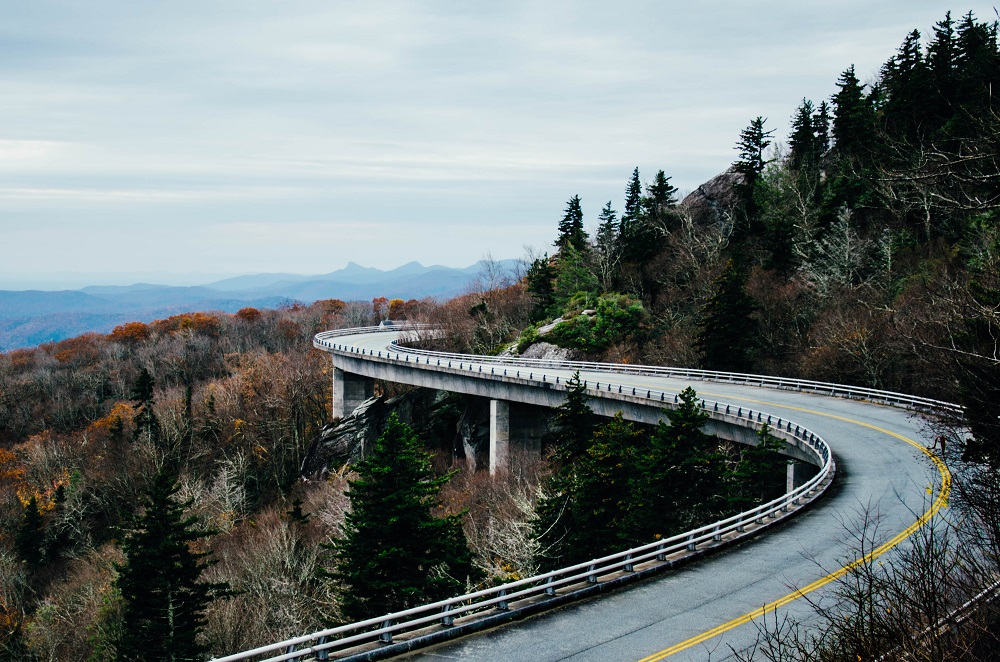 Known as 'America's Favourite Drive' this is 496 miles (798 km) of relaxed driving that connects Shenandoah National Park and Great Smoky Mountains National Park. Simply stunning.
3 MUST-SEE Things On The Blue Ridge Parkway Drive:
Beacon Heights: With spectacular views of the Blue Ridge Mountains, this is a great little trail for hikers of every age and experience.
Linville Falls: This spectacular three-tiered waterfall that erupts into Linville Gorge isn't to be missed. Find it at milepost 316.4.
Grandfather Mountain: Grandfather Mountain is less than a mile from Highway but it's a must-see destination, the views from the swinging bridge are breathtaking.
Memphis, Tennessee:
The first thing to do in Memphis is to pay homage to the King of Rock n Roll in his former home.
Graceland has been open to the public since June 1982 and in May 2016 welcomed its 20 millionth visitor, including Mohammed Ali, Bob Dylan and Paul McCartney. Next up, you.
3 MUST-SEE Things At Memphis:
Sun Studio: Just a stone's throw away from Graceland is one of the most famous recording studios in the world, and where a young Elvis was discovered.
Blues Hall of Fame: Elvis was just one of many musicians who lived and worked in Memphis, come visit the bluesmen and women that changed the course of music history.
National Civil Rights Museum: Learn about the birth of America's civil rights movement and bear witness to five centuries of history by those that were there.
Old Alabama Town, Montgomery, Alabama:
Step back in time into the old Southeast and discover things to do in Alabama as it was almost 200 years ago.
This outdoor museum features more than fifty historic buildings, including the First Whitehouse of the Confederacy, beautifully preserved to provide a snapshot of times past in the deep south.
3 MUST-DO Things In Old Alabama Town:
Visit a Cotton Gin: Featuring genuine 1890's machinery, discover how cotton was manufactured over 130 years ago.
See inside a 19th Century home: From log cabins to shot-gun style homes, these are more than museum pieces, they're actual homes where people lived.
Go back to School: Young and old alike will love the charm of the old schoolhouse, it's so authentic you can almost hear the chalk running over the blackboard.
Charleston, South Carolina:
There are plenty of things to see and do in Charleston, one of the oldest towns in the USA.
Charleston was founded in 1670 by English Colonists and, while many of the original buildings have faded into the past, the 'later' Antebellum-style houses are a sight to be seen, with some even providing board and lodgings for the weary road-tripper.
3 MUST-DO Things In Charleston:
Rainbow Row: The characteristic paintwork may come from the 1930s but these house date back as far as 1778, making them some of the oldest buildings in the USA.
South Carolina Aquarium: This is the deepest tank in North America, holding more than 385,000 gallons of water with more than 700 animals and 1000 plants.
Waterfront Park: Eight acres of award-winning parkland running a half-mile alongside the Copper River, the perfect location to unwind and relax after a day sightseeing.
Gulf Islands National Seashore, Mississippi, Massachusetts:
White sands, spectacular views and plenty of things to do at Gulf Islands National Seashore, this is a veritable by-the-sea playground, especially for nature lovers.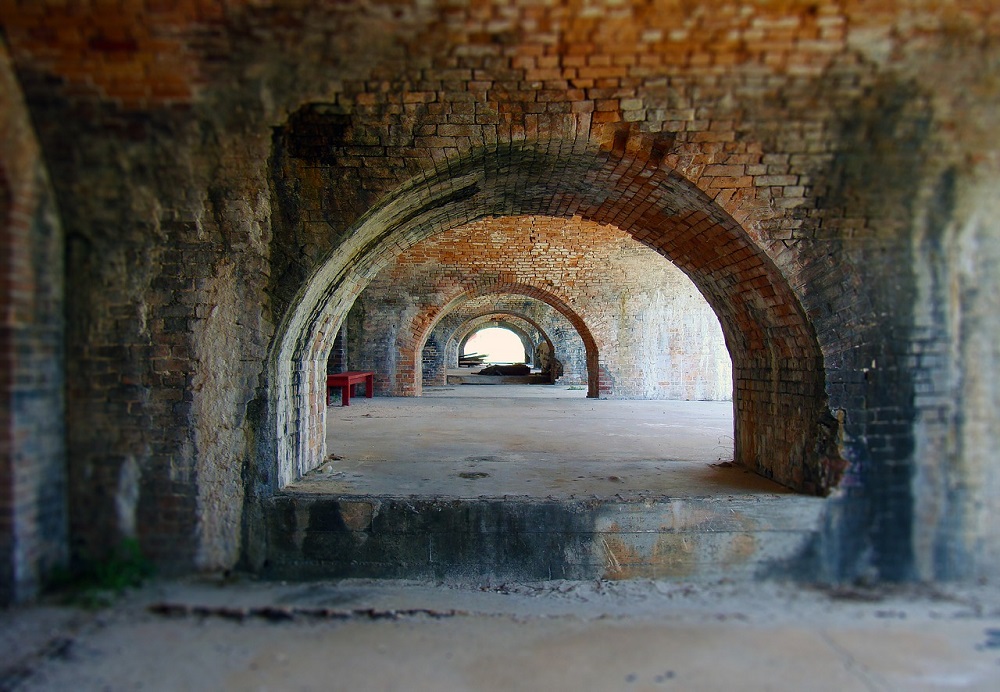 Travel across Biloxi Bay and take a trip to Deer Island, coastal reserve, and meet its enchanting inhabitants.
3 MUST-DO Things In Gulf Islands:
Fort Pickens: During the American Civil War Fort Pickens was one of the few forts in the South that remained in Union hands for the whole time. It's not been used since 1947 but still feels imposing.
John Beasley Park: Or more specifically, a beach park, with white sandy beaches and conveniently served by bathrooms, showers and a picnic area.
National Aviation Museum: This military and aerospace museum is great for young and old alike, check out the giant screen theatre and the hair-raising flight simulator!
Nashville, Tennessee:
You think of things to do in Nashville and you think 'Country and Western'. This is a music lovers paradise: the Country Music Hall of Fame, the Johnny Cash Museum and who could forget the legendary Grand Ole Opry House.
And that fine southern food isn't going to eat itself you know!
3 MUST-DO Things In Nashville:
The Parthenon: Now functioning as an art museum this 1897 replica, built as part of the Tennessee Centennial Exposition, is more than just a carbon copy of the original.
Listening Rooms: Go and check out some of the contemporary musical talent by getting up close and personal with the songwriters and musicians at the beating heart of Music City.
Ryman Auditorium: This former home of the Grand Ole Opry (and before that a gospel church) is one of the best live music venues in Nashville with outstanding acoustics.
USA Car Rental FAQ's
What is the cheapest hire car agency in the USA?
Big car rental companies (such as Hertz, Avis, Budget and Alamo) will be well represented over the USA, but you might find smaller companies can challenge, match or even beat their prices. Shop around by inquiring in the search box, top right.
Which car hire agencies are at USA airports?
All the big names brands are represented across all US airports, but Enterprise and their two other brands, National Car Rental and Alamo, are the largest.
What is the cheapest car hire city in the USA?
According to Forbes, it's Orlando, with Miami and Tampa second and third respectively, making Florida the cheapest state to hire a car. The most expensive cities are Philadelphia, Seattle and, third, Boston.
What type of car is recommended for driving in the USA?
Most hire cars have automatic transmission which takes care of one aspect of the question, but the short answer to the longer question is to hire a car based on practical considerations. i.e. where you're going and with whom are you going with, but if all else fails, a sedan is the best all-rounder in terms of comfort and cost and you have a wide choice to choose from.
How are gas/petrol prices in the USA?
At the time of writing, Iran is the cheapest country for gas/petrol at 0.09 dollars a litre and Hong Kong is the most expensive at 2.26. The USA comes in at a very reasonable 0.73 making it one of the most inexpensive counties in the world for fuel.
What is the most popular hire car in the USA?
The Ford Mustang Convertible, or similar, is the most popular hire car in the USA, in so far as it's the most frequently booked hire car.
What is the best hire car agency in the USA?
This varies on who you ask, but the usual suspects crop up frequently: Alamo, Enterprise and National. This doesn't mean to say you can't get a better bargain/deal elsewhere.
Which car hire companies will pick you up at the airport?
None of them, due to the contractual concession agreements on airport rentals.
How can I find hire car agencies near me in the USA?
Go to the search box in the top right-hand corner.
What's the speed limit in the USA?
70 mph (112 km) for rural freeways, note, there is a minimum speed limit of 45 mph (72 km) too. It's 65 mph (104 km) for other four-lane divided highways and 55 mph (88 km) for all other highways.
Where are the best places to park overnight in the USA?
The street and parking lots are the obvious answer here, but fast food outlets and shopping malls are useful too with Walmart being the best of the bunch as they're 24 hours and relatively secure. BLM Land (Bureau of Land Management) are great places to pitch up (some are located in areas of outstanding natural beauty) as are welcome centres, usually found when entering a new state and rest stops, though the latter might not always feel that safe. If you're looking for 24-hour secure, safe parking and you're in the right neighbourhood, Casinos are a great option.
USA Tourism: FIVE Useful Links
Visit the USA
The official travel site for America, Visit the USA has general, up to date info about travel in the US.
US Bureau of Consular Affairs
All you need to know about passports, visas and safety can be found on the Travel.State.Gov website.
Travel by State
Find attractions, events and activities, state by stat. USA.gov has links to each state.
Driving in the USA
An essential guide for all overseas visitors that they need to know about before driving in the USA.
US National Parks Service
Discover the national parks, historic sites and national monuments in each state with the US National Parks Service.