Car Rental Albuquerque Airport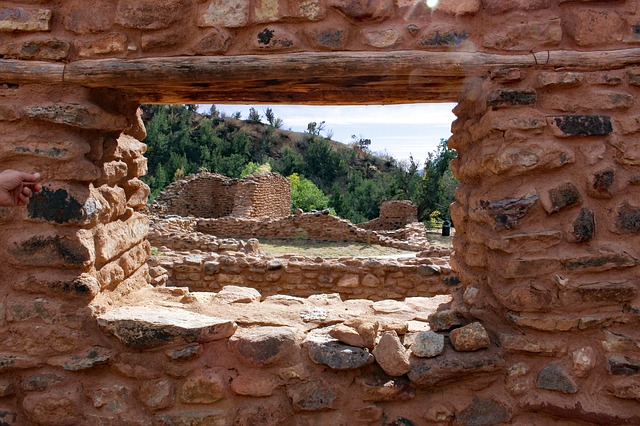 Book & Compare Albuquerque NM Car Hire
If you'd like to explore the stunning sights of New Mexico and are planning some day trips, grab a deal on a hire car at Albuquerque Airport by searching our site today.
Drive off with savings on small, mid size and large vehicles from trusted auto hire brands such as Europcar, Alamo, Hertz and Thrifty.
Checkout low rates now on compact, economy, mini vans, SUVs and luxury vehicles that you can simply pickup when you land at the airport, and start your adventures!
Served by Albuquerque International Sunport located three miles southeast of downtown, Albuquerque is New Mexico's largest city and center of commerce.
Straddling the Rio Grande, Albuquerque is a delight to travel around in a rental car because of two well-marked interstate highways passing through it: the I-40 which goes east-west, and the I-25 which goes north-south.
Off the 'Big I' where the two interstates meet is Albuquerque's Central Avenue, part of the historic Route 66 and today the city's principal east-west artery.
A hire car from Albuquerque Airport is indispensable if you decide to travel the entire length of Route 66.
The Ballooning Capital of the World
What really sets Albuquerque apart from its sister cities is its reputation as the 'Ballooning Capital of the World.'
Come October, hundreds of colorful bubbles float into the air during the Albuquerque International Balloon Fiesta, a sight that is justifiably called 'the most photographed event in the world.'
If you miss that, come back in April as the city celebrates the Gathering of Nations Pow Wow, a Native American event attended by 700 tribes from all over the United States and Canada.
Santa Fe Trail
If you want to see how the Great Plains looks as it meets the Rocky Mountains, head to the northeast corner of the state and trace the ancient path of the Santa Fe Trail.
This trail was one of the earliest routes that traders and military parties took from the East coast population centers to the southwestern United States.
While you cannot drive your rental car on the trail itself as it cannot survive the tracks of bigger vehicles, you can nonetheless drive parallel to it to get a sense of what the original travelers went through.
If you have time to pursue the route, your drive will conclude near the small town of Boonville, Missouri.
You can drop off your one way car rental from Albuquerque Airport at either Kansas City or St. Louis airports.
Route 66
A more 'modern' route that opened up the southwest to fortune-seekers from the East and Midwest is the richly storied Route 66.
Albuquerque is right on the route, a seven-day drive away from its starting point in Chicago, Illinois.
If you want to drive the route in reverse, you can rent a car in Albuquerque Airport and drive east to Amarillo in the center of Texas Panhandle.
If you want to plough on, you will pass through airports in Oklahoma City, Springfield and St. Louis in Missouri before arriving at Chicago's O'Hare International Airport for the Albuquerque Airport car hire drop off.
Pacific Coast Highway
From Albuquerque, you can drive east to Santa Monica, the western terminus of Route 66, via Flagstaff in Arizona and Barstow in the California desert.
The closest drop off point here is at Los Angeles International Airport as Santa Monica's Airport acts as a reliever airport and not a major hub.
From Santa Monica, the scenic Pacific Coast Highway of central California is about five hours north using your car hire at Albuquerque Airport.
The closest one way rental car drop off point from Monterey where PCH begins is at San Francisco International Airport three more hours farther up.
Grand Canyon
Alternatively, you can skip Route 66 for a trip farther up north to the Grand Canyon National Park via Flagstaff, Arizona.
From the Grand Canyon's south rim, you can continue on to Las Vegas' McCarran International Airport where you can drop off one way car hires.
If you drive straight without a tour of the Grand Canyon, Las Vegas is eight hours' drive by rental cars from Albuquerque Airport.