Car Rental Oceania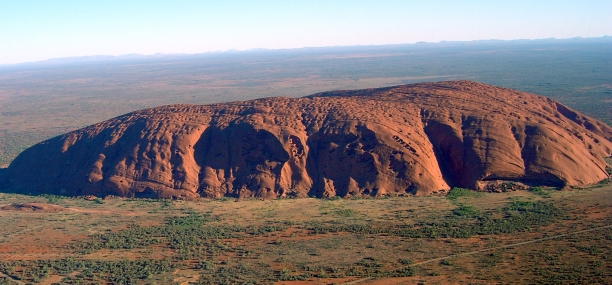 Oceania Car Hire – From Australia to NZ To South Pacific
Oceania is a region of the world that includes a number of countries in the South Pacific.
The two largest of which are Australia and New Zealand. If you are planning an Oceania holiday, consider hiring a car in Australia or New Zealand for amazing road trip(s)!
By having your own rental car, you will be able to travel longer distances according to your own schedule and stop for sightseeing wherever you like.
Search and compare top brand auto hire companies on our website to see special offers from Hertz, Budget, Avis, Thrifty, Europcar and more.
Car Rental in Australia
The largest city in Australia is Sydney and Sydney Airport is a common arrival destination for visitors.
You may like to pick up your rental car in Australia from Sydney Airport or instead stay a few days in the Sydney CBD and pick your car up in Sydney itself.
Use Sydney as a base to explore the Hunter Valley wine region or to explore the Blue Mountains at your leisure.
Sydney to Melbourne is 10 hours of solid driving, Adelaide to Melbourne 8 hours and Canberra to Sydney is a 3 hour drive.
The drive from Melbourne to Perth is 3,500 km, 2,000 km of which is along a dead straight road.
To hire a rental car in Australia you must hold a current drivers license.
If your license is not in English, you also need to carry an International Drivers Permit,
Hire Cars in New Zealand
New Zealand has two major international airports, one in Auckland and one in Christchurch.
Auckland and Christchurch airports are good places to hire a car and begin your travels.
From Auckland you can explore the North Island; including destinations such as Rotorua, Tongariro National Park and the Hawkes Bay wine region.
From Christchurch; you can head south to Queenstown or north to the Marlborough region.
If you are traveling between the North Island and the South Island, most rental car companies allow you to leave your car in Wellington or Picton, travel the Cook Strait by ferry and then pick up a rental car at Wellington or Picton Ferry Terminals.
You normally need to be over 21 to hire a car in New Zealand and as with Australia, you must have a current full driver's license.
Both New Zealand and Australia drive on the left had side of the road, with the driver sitting on the right hand side of the car.
Both countries have strict blood alcohol limits, if you think you may be over the limit, do not risk it. Walk, take public transport or a taxi back to your hotel.
As with hiring a car in any country, it is a good idea to check up on the local road rules before you travel.