Scenic Drives Italy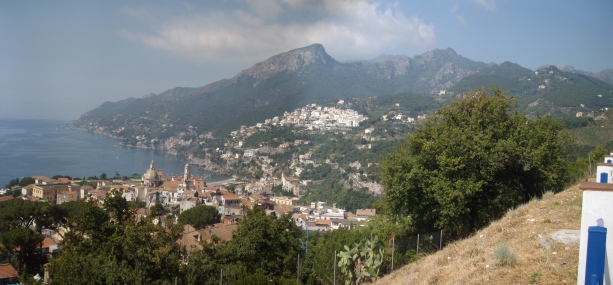 Best Road Trips in Italy
Italy is just overflowing with romance and beauty waiting to be explored.
There are a number of fantastic driving routes throughout the country that are sure to leave a lasting impression, to say the least.
Whether you choose to book in at a hotel and use your rental car to venture out on shorter excursions or book a one way rental car and set out on an adventure, you are in for some of the ultimate driving experiences and best views in the world!
While road trips are supposed to be somewhat unplanned, it's always advisable to get an idea of where you wish to travel and what you want to see along the way.
Italian coastal routes
Amalfi Drive is one of the top coastal drives in Italy. It was originally built by the Romans and carves into the side of the cliffs.
This route will take you through some local villages like Positano, Ravello and Amalfi.
The route is filled with twists and hairpin turns so be prepared to take it slow.
Take a break from driving and take advantage of any lookout points you come across as well. These are the best spots to enjoy a refreshment or light snack.
Via Aurelia is another great coastal route. The road is very well-maintained but, since it is fairly narrow, it can become congested at times.
Of course, a bit of a traffic jam is the perfect excuse for you to take it slow and really enjoy the view.
Take this route across the Italian Riviera and make sure that you stop to visit some of the villages and towns along the way.
Cheap Car Hire in Italy
If you'd like to save on your Italian holiday, pickup a deal on car rental by searching our site today to compare discount offers from all the large auto hire companies such as Avis, Budget, Hertz, Europcar and Thrifty.
Checkout popular rentals like Fiat, VW, Hyundai, Toyota, Hyundai and others and lock in a low price by booking online today.
Start your trip with savings on a hatch, sedan, mini van or 4WD vehicle.
Other popular scenic drives in Italy
If you are a fan of the old BBC driving show, Top Gear, then you are mostly likely already familiar with the famous Stelvio Pass.
This route has been hailed by the show as being the "greatest driving road in the world".
This route requires a fair amount of concentration with its 60 hairpin turns all the way up and down the mountain.
This route was built by the Austrian Empire somewhere between 1820 and 1825. It also has some of the most beautiful views of the entire country.
If you're a wine lover, a scenic drive through Tuscany is a must, with Chianti being the perfect pick for anyone looking for an easy drive with just as much natural beauty to enjoy as the vineyards to visit and wine to taste!
The combination of the rolling hills, beautiful trees and local villages in the distance is what makes this trip so very special and an authentic Italian experience for any traveler.
Along the way, you will come across a number of roads leading to top class vineyards and this is the reason behind the name of this route.
If you're looking for an entirely different driving experience in Italy, add the Great Dolomite Road to your itinerary for a taste of majestic mountains in northern Italy.
This road trip will take you along winding mountain roads with spectacular views in every direction while you can stop in at various quaint villages featuring a mix of Italian, Austrian and German influences in the houses, food and accents!
Regardless of where you choose to stay or travel around Italy, you are bound for adventure wherever you go!
Some planning and coordination is advised and, if you plan your holiday and road trip in advance, you will be able to take advantage of some great package deals by booking your rental car and hotel online!