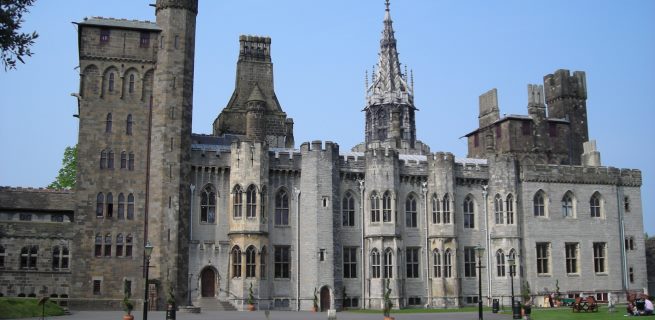 Car Hire in Cardiff, UK
If you are planning a visit to Wales, be sure to arrange a rent a car in Cardiff so that you can explore this wonderful country to the full. Cardiff Airport is just 12 miles from the city, so if you are arriving by air it would make sense to pick up your car hire in Cardiff at the Airport. There is a wide selection of Cardiff rent a car companies that have offices at the airport, including National Car Rental, Avis Car Hire, Europcar, Alamo Car Rental and Budget Car Hire, to name just a few. If you are not arriving by air and need a car rental in Cardiff, Wales you will find a central depot in the city centre.
Cardiff car hire deals
If you want to be sure that you are not paying too much for your Cardiff car hire, browse our listings online and compare prices and models. You will find anything from an inexpensive compact which has air conditioning and can seat up to 4 adults to a top-end luxury Mercedes, and there are also options to suit larger groups or families with a lot of luggage! A luxury minivan can seat 7 adults and still swallow up some luggage. Because we list all the major companies as well as the smaller, less expensive groups, you can be sure to find a cheap car hire in Cardiff, UK right here on our site, and our price-breakdown feature ensures that you know everything is included in the quote.
Where to go in and around Cardiff
Cardiff has plenty to see, from the beautiful Edwardian civic buildings and the historic Cardiff Castle, to more modern attractions like the Millennium Stadium. Visit the National Museum in Cardiff to admire the impressionist galleries featuring works by Monet, Picasso and Rodin. Take a drive in your Cardiff car rental to Cardiff Bay and see where Roald Dahl was christened in the Norwegian Church, and be sure to visit the Doctor Who Experience – an interactive journey no Dr Who fan should miss.
Once you have seen all the sights in the city, set out to see some more of Wales' famous castles – Caerphilly is the largest castle in the UK, and there are several more to see. You can tour the whole of Wales from North to South in your Cardiff car rental – one-way drop offs are available in several major cities and airports around the UK, so it is easy to just drive yourself to your departure airport at the end of your trip.