Car Rental Switzerland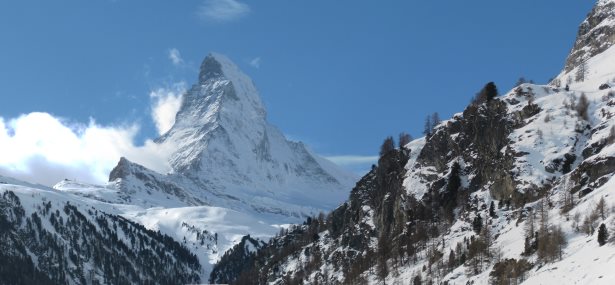 Book & Compare Swiss Car Hire
If you're traveling to gorgeous Switzerland and would like the freedom of taking day trips or a longer road trip to see all the beautiful sights, compare car hire in Switzerland and book online to start your holiday with a discount.
Search our site now to find low rates on rentals from all the top brand auto hire companies such as Budget, Europcar, Avis and Hertz.
Book in advance to ensure you get the right car for your needs, choose from popular rentals like VW, Toyota, Kia, Hyundai and more, from compact to economy to mini vans and 4WDs.
Switzerland is a small, landlocked country in western Europe. The country has two international airports – Geneva and Zurich.
Where to go in Switzerland
With most of the country being taken up with a portion of the Alps mountain range, a trip to Switzerland is hardly complete without setting foot on the famous slopes.
Easily accessible by car, there are many walking trails to access and make the most of.
Perhaps choose to walk in the shadow of in the infamous Matterhorn along the Zermatt Lake Trail.
If hiking is not to your taste, there are cable cars available to some of Switzerland′s summits, making the spectacular views accessible to all.
For cheese fans, tour dairy areas, meet the cows and sample the regional cheeses. Indulge in fondue at Fribourg.
The cows also played a pivotal role in the invention of milk chocolate.
Pay a visit to Nestles Callier Factory or simply explore city streets to find chocolatiers stores.
To simply soak up a unique country with several distinct cultural regions and languages – thanks to borders with France in the west, Italy in the south, Germany in the north and Romansch in Graubunden in the east – grab a map and plot out a driving route.
In such a small country, you can get a long way in a short time!
Driving in Switzerland by hire car
You must drive on the right side of the road.
To drive in Switzerland you must have a valid drivers license. It is advisable to obtain an international drivers license in your local country, which shows your permit in several languages.
Seatbelts are mandatory and children must be in car seats. (Switzerland airport car rental agents will be able to fit a car seat in your rental car if needed.)
Take time to study the rules of the road before embarking on your holiday.