Scenic Drives in New Zealand
If you're planning to head off on a road trip in New Zealand, we've got all the info you need, including the best driving routes, the most beautiful places to visit and the top things to see along the way.
We've also put together great visual outlines of each journey, so you can picture your route before you even start the ignition.
To give you a good idea of what to expect from your road trip before you set off, we've also included an approximation of the driving distance for each trip in kilometres and miles, along with the towns and landmarks you'll be visiting along the way.
Whether you prefer a chilled out coastal drive where you can smell the salty sea air or an inland country drive where you can see some amazing scenery, we've got you covered.
Our New Zealand road trips encompass every type of beautiful natural landmark the country has to offer, from mountains, forests and waterfalls to lakes, rivers and beaches, as well as human-constructed wonders which you've seen countless times on screen and can now see for yourself in real life.
To give you an extra helping hand, we've also included some New Zealand road planning tips and tricks from the experts, so you get the absolute most out of the incredible journey you're about to embark on.
If you're not already convinced to hit the open road and discover New Zealand on a road trip, here are a few reasons why people love taking scenic drives in New Zealand and some of the fantastic things you can expect to see in Middle Earth.
Why take a driving holiday in New Zealand?
New Zealand has so much phenomenal natural beauty to show off that the only way to see it all is to head out on the road.
If you stay in one single accommodation for your New Zealand holiday, you're only going to see a tiny fraction of everything the gorgeous place has to offer — and that would be a terrible waste.
From the incredible snow-capped peaks of the Aoraki/Mt Cook National Park and the mesmerising light show put on by the glowworms inside the Waitomo Caves to the unparalleled hikes that make up Wanaka to the iconic Hobbiton movie set in Matamata, New Zealand has so many truly breathtaking places to visit that to not take advantage of the chance to go on a road trip would be unthinkable.
Popular Sights and Attractions in New Zealand
New Zealand is essentially divided into three sections: North Island, South Island and Stewart Island.
If you've only got a short time to road trip in New Zealand, we recommend you pick North or South Island and explore as much as you can without going across the water.
Don't overwhelm yourself and try to see everything in one week! But if you've got a month or so to dedicate to a New Zealand road trip, you can definitely explore all three islands and experience everything the incredible country has to offer.
While we could spend forever listing all the best places to visit in New Zealand, we understand your time is limited and you can't see everything.
So you don't waste your trip on anything mediocre and only see the best of the best, here are the most popular sights and attractions in New Zealand you should definitely add onto your road trip itinerary.
North Island
Attraction: Tongariro Alpine Crossing
Location: Tongariro National Park
Undoubtedly one of New Zealand's (if not the world's!) best day hikes, the Tongariro Alpine Crossing takes you over two active volcanoes in the rugged, mystical Lord of the Rings territory that is New Zealand's oldest national park.
During the 19.4km trek, you'll see a plethora of truly stunning natural wonders, from emerald-green lakes and a fiery volcanic crater to smouldering fumaroles and possibly even snow-dusted pastures, depending on the time of year you visit.
The weather can be very unpredictable here, so if you're going to take on the challenge of the Tongariro Alpine Crossing, make sure you take clothing suitable for all conditions.
The walk will take you around nine hours to complete, so we recommend you begin around 6am to ensure you finish well before dusk. But just in case, it's also definitely worth taking a head torch with you.
Attraction: Waitomo Caves
Location: Waitomo near Hamilton
The Waitomo Caves are one of those things you've got to see to truly believe it. Hidden deep underground, the caves are an alien-like world made of winding limestone caves lined with rocky stalagmites, craggy stalactites and galaxies of glowworms which make torches very much redundant.
Most people choose to explore the out-of-this-world caves on a guided walk or boat tour.
But if you're up for an adventure, we recommend you sign up for a black water rafting trip and see the fascinating natural light show while wading, swimming and tubing through the water.
You can even choose to abseil or zipline through the labyrinth of caves, sinkholes and underground rivers if you're feeling brave enough!
Attraction: Geothermal Pools
Location: Rotorua
Rotorua's intense geothermal activity means there's a huge number of thermal pools to soak in and relax.
The natural springs are filled with steaming-hot healing waters swirled with refreshingly cool water from streams and rivers, making them the ideal temperature to bathe in.
Their blissfully warm waters don't cool down in the winter, meaning you can still visit in the winter months, even if there's a chill in the air.
Plus, many of the pools are entirely free to enjoy, so they're an excellent choice if your travel budget is dwindling.
Some of the most popular geothermal pools include Kerosene Creek which also boasts a beautiful waterfall, Kuirau Park which is full of specially-designed hot foot baths and the remote Wairua Steam which you need to catch a boat to visit.
Attraction: Hobbiton Movie Set
Location: Matamata, between Auckland and Rotorua
Experience Middle Earth for yourself by taking a day trip to Hobbiton. Nestled into the lush, green Waikato countryside, this world-famous spot is where many scenes from the Hobbit and Lord of the Rings were filmed.
From Bilbo's Bag End and the Green Dragon Inn to Bagshot Row and the Party Tree, you'll get to see all the most memorable parts from the films yourself first hand.
There are so many iconic shots here you won't be able to stop snapping photos!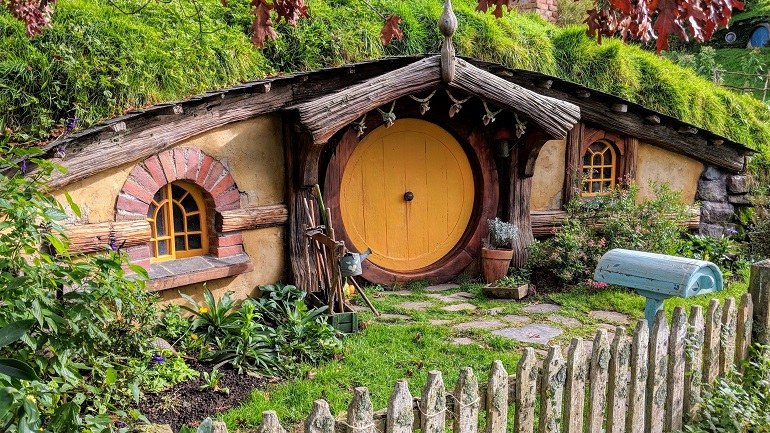 There are 44 hobbit holes in total you can admire from the outside and there are even a few you can venture within and imagine what life would be like as a hobbit.
Throw into the mix carefully manicured gardens, colourful decorations everywhere you look and animated guides with all kinds of interesting bits of trivia to share and you've got an amazing day out for everyone. Even those who aren't really into the movies!
South Island
Attraction: Aoraki/Mt Cook National Park
Location: Canterbury
One of the most iconic spots in the whole of New Zealand, the Aoraki/Mt Cook National Park is home to many soaring peaks that each tower over 3,000m, including New Zealand's highest mountain which the park is named after.
Pure alpine in the truest sense, this part of New Zealand is brimming with sky-high peaks, breathtaking glaciers and perpetual snow fields, all nestled below a star-studded sky that's so perfect you'll struggle to believe it's real.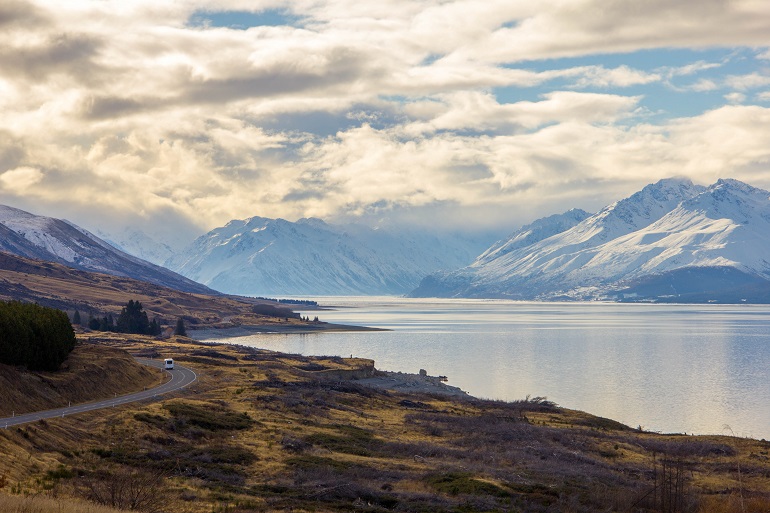 There's so much to do and see here that it will be a challenge to fit it all in. Whether you're an avid hiker keen to tackle the many trails, an amateur nighttime photographer eager to capture the stars or a vista aficionado who wants to get a bird's eye view of the park from a ski plane, Aoraki/Mt Cook National Park is guaranteed to please.
Attraction: Stargazing at Lake Tekapo
Location: Mackenzie Basin, between Christchurch and Queenstown
One of the most captivating glacial lakes in South Island, Lake Tekapo is framed by immense mountains which provide a striking contrast to the ultra-marine lake.
By day, the peaceful area is a wonderful place to take a stroll and enjoy a picnic surrounded by pristine countryside. But by night, the area transforms into a stargazer's wonderland with millions upon millions of stars twinkling in an otherwise pitch-black sky.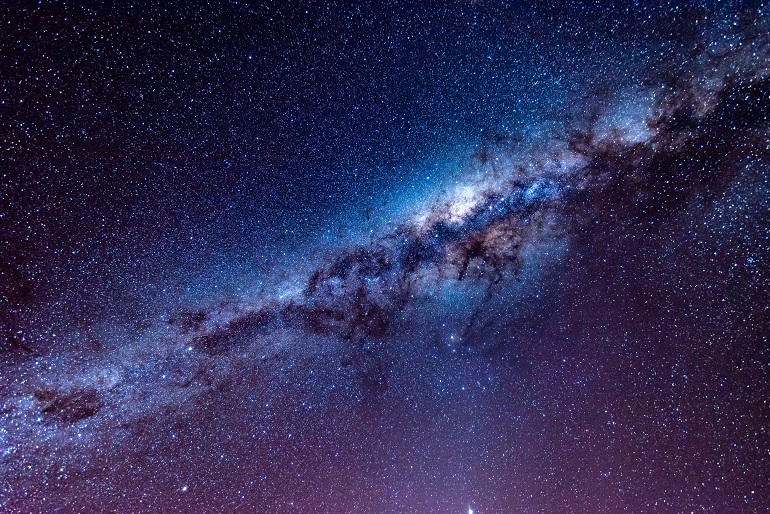 Being situated within New Zealand's Dark Sky Reserve and the chosen location of the Mt John Observatory, it's no surprise that this is one of the best places in the world to snap photos of the night sky.
Attraction: Adrenaline-pumping sports in Queenstown
Location: Queenstown
Aside from never-ending beauty, if there's one thing New Zealand is known for, it's dare devil sports and Queenstown is one of the very best places to check them out.
The gorgeous lakeside resort is New Zealand's adventure capital, where you can throw yourself in the deep end and have a go at everything from bungee jumping, jet boating and quad biking to white water rafting, skydiving and canyon swinging.
Always striving to stay at least one step ahead of the rest, Queenstown regularly introduces new adrenaline-pumping activities in a way no other place on earth can do.
So even if you've had a go at river surfing or a similar sport elsewhere in the world, it won't be a patch on what Queenstown will tempt you with.
Attraction: Fiordland National Park
Location: Southland
A captivating UNESCO World Heritage Site brimming with dramatic landscapes, the Fiordland National Park is home to the emblematic Milford and Doubtful Sounds, both of which you can experience by boat, air or on foot.
Covering over a colossal 1.2 million hectares of land, the park features ice-carved fiords, mirror-like lakes, deep plunging valleys, mysterious verdant forests, jagged granite tops and some of the most unbelievable mountain-to-sea panoramas you'll ever see in your life.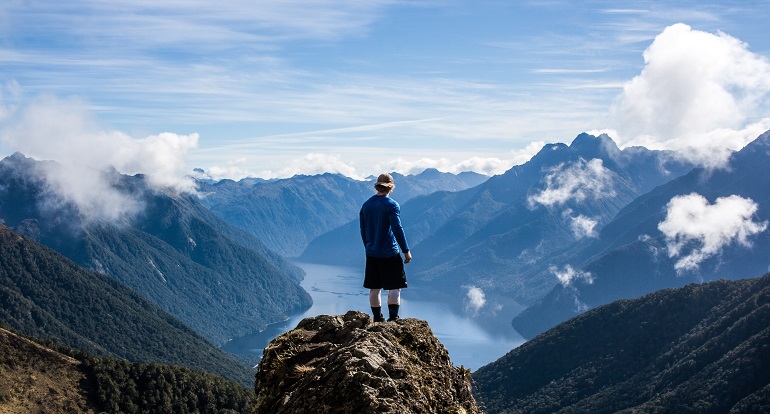 Rudyard Kipling described the Fiordland National Park as "The Eighth Wonder of the World" and even from just looking at photos, it's easy to see why. This really is a place to get back in tune with nature.
And with a massive selection of scenic flights, daytime and nighttime cruises, jet boating, kayaking, glowworm caves, hikes and scenic drives, you'll truly be spoilt for choice.
Stewart Island
Attraction: Birdwatching on Ulva Island
Location: Ulva Island
One of the best places in New Zealand to spot local birds, Ulva Island is just a five-minute ferry ride away from Golden Bay on the north east coast of Stewart Island.
This untouched island is blanketed in dense rainforest, providing the ideal habitat for all kinds of New Zealand birds, from Parakeets, Albatross and Kaka to Stewart Island Robins, Blue Penguins and, of course, Kiwis.
As well as being a great place for Birdwatching, Ulva Island is also an excellent place for walking and hiking. The secluded, off-the-beaten-track isle is filled with fantastic trails you can follow to totally lose yourself in nature.
You can walk around the whole island in about 90 minutes. But if you're short on time, stop by Boulder Beach and West End Beach at least — they're two of Stewart Islands most picturesque spots.
Attraction: Rakiura National Park
Location: Stewart Island
Taking up around 85% of the land on Stewart Island, the Rakiura National Park is an enchanted world of untouched habitats and ecosystems.
From thick humid rainforests which line the coast and freshwater wetlands teeming with wildlife to guartanguan desert-like sand dunes and exceptional mountain ranges, the Rakiura National Park rewards visitors with a spectacular opportunity to see native wildlife and primeval landscapes.
The park's name translates into English as "The Land of Glowing Skies", referring to both the exceptional light spectacular known as the Aurora Australis (the Southern Lights) and the mesmerising sunsets which set fire to the sky over the western horizon.
Scenic Drives in New Zealand
Despite its relatively small size, New Zealand is beyond bursting with incredible scenic drives that showcase the country's rugged, natural beauty.
From mountainous roads with hair-pin bends and panoramas of snowy peaks to coastal routes with long, straight roads and beautiful beach vistas, here are some of the very best road trips New Zealand has to offer.
Road Trips in North Island, New Zealand
Twin Coast Discovery in Northland
Scenic Driving Route: Auckland round trip
Total Distance: 880Km/547 miles
Duration: 6-7 days
Sights Along The Way:
Tane Mahuta, the famous kauri tree also known as Lord of the Forest
90 Mile Beach, an almost never-ending paradise where you can see incredibly stunning sunsets
Waitangi, a charming place where you can learn all about the early history of New Zealand
Shipwreck Bay where you can spy the wrecks of several sunken ships at low tide
Poor Knights Islands, one of the top ten diving sites in the world according to Jacque Cousteau
Cruise along both coastlines in the warmest parts of New Zealand while discovering gorgeous beaches, rainforest-like landscapes and fascinating Maori culture along the way on the Twin Coast Discovery in Northland.
On your epic adventure, you'll stumble across many cycle trails that showcase the untouched beauty of the area, walking tracks that lead to all kinds of stunning locations and scores of dazzling spots with important cultural significance.
Many of the beaches you'll pass on your road trip are incredible surf spots, while others are ideal for sandboarding or even kayaking.
Don't worry if you just want to take it easy. You can always take the laid-back approach and spend the day working on your tan or strolling along the rugged coastline, taking in your beautiful surroundings instead.
Pacific Coast Highway
Scenic Driving Route: Auckland to Napier via the Coromandel, Whakatane and Gisborne
Total Distance: 1010km/628 miles
Duration: 7 days
Sights Along The Way:
The Hauraki Gulf where you can set sail on a whales and dolphins cruise
The famous Cathedral Cove, just begging you to step inside and take a look
Mount Maunganui Main Beach, voted the best beach in New Zealand
White Island, home to New Zealand's only active marine volcano
The ornately carved Maori church at Tikitiki on East Cape
Hiking at Lake Waikaremoana and Te Urewera Wilderness Area
Hawkes Bay Wine region with it's Art Deco architecture and Cape Kidnappers, home of the world's largest Gannet Colony
Embrace relaxation, rejuvenation and serenity on the Pacific Coast Highway scenic drive. As you travel from the cosmopolitan city of Auckland to the sunny town of Napier, you'll pass by every kind of seaside landscape you can imagine and get to enjoy all the fun-filled activities they have to offer.
From soft white sandy beaches featured in award-winning films to tranquil lagoons on remote islands, the diversity of the marine scenery is guaranteed to impress.
During this dreamy coastal road trip, you'll have the chance to take boat trips to delightful nearby islands, savour some of New Zealand's finest wines at sprawling vineyards, dig your own therapeutic geothermal pool and hike to the top of Mt Maunganui to witness one of the most phenomenal sunrises you'll ever see.
The scenic drive around East Cape is spectacular, with beautiful beaches ideal for swimming, surfing, fishing or walking. Explore the small coastal towns on the way and ideally take 2 days over this section of the route from Whakatane to Gisborne.
Most of the drives are between 1 hour and 2 hours. However, you always have the option of splitting the drives up by popping into small rural towns along the way for a pit stop.
Thermal Explorer Highway
Scenic Driving Route: Auckland to Napier via Rotorua and Taupo
Total Distance: 524km/326 miles
Duration: 5-6 days
Sights Along The Way:
Hobbiton movie set where you can immerse yourself in the Real Middle Earth
Waitomo Caves, famous for the incredible light show put on by resident glowworms
Tamaki Village where you can learn all about Maori culture and savour a traditional hāngi meal
The Redwood Treewalk canopy walkway, home to mystical 117+ year old towering trees
Geothermal attractions of Orakei Korako
Authentic Maori rock carvings visible while kayaking in Mine Bay
Unveil the secrets of a hidden world as you journey deep into the mysterious heart of North Island on the Thermal Explorer Highway scenic drive.
Along your spectacular adventure you'll step into imposing caves teeming with magical glowworms, push yourself to the limit on a spine-tingling jet boat ride and gaze in awe as a mighty geyser erupts right in front of you.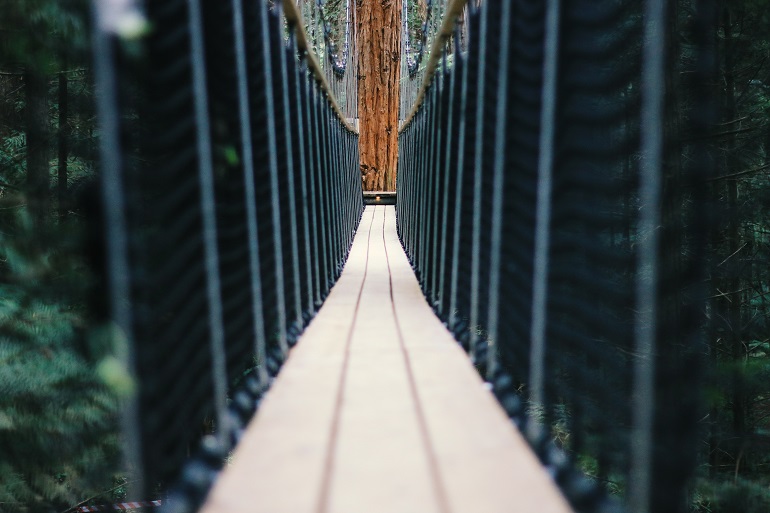 Your journey begins in Auckland, a unique urban environment which boasts an outstanding food scene, unparalleled natural attractions and bundles of adventure. From there you'll head south for a guided tour of The Lord of the Rings' original movie set and pamper yourself with a luxurious soak at a Polynesian spa.
After feeling thoroughly rejuvenated, you'll kick things up a notch for adrenaline-pumping action on land and water before heading on to Orakei Korako Cave and Geothermal Area to see one of New Zealand's most beautiful geothermal park. Take a cruise or kayaking trip to the Maori Rock Carvings on Lake Taupo before catching a delicious meal of prawns at Huka Prawn Park.
After a night at Taupo drive on to the vineyards of Hawkes Bay, and the art deco architecture of Napier and Hastings.
Volcanic Loop Highway
Scenic Driving Route: Auckland round trip
Total Distance: 800km/497 miles
Duration: 6-7 days
Sights Along The Way:
Zealong Tea Estate, the only commercial tea plantation in New Zealand
Hobbiton movie set in Matamata where you can experience life as a hobbit
The abandoned Bridge to Nowhere with an unusual story attached to it
Tongariro Alpine Crossing, widely considered to be the best day walk in New Zealand
Many secluded, hidden inlets you can only discover while kayaking over Lake Taupo
From exquisite vineyards which stretch as far as the eye can see and glittering appearances made by enchanting glowworms to excitement-inducing action sports and forgotten landscapes you'll struggle to believe exist, the Volcanic Loop Highway scenic drive is the perfect introduction to some of New Zealand's most remarkable attractions.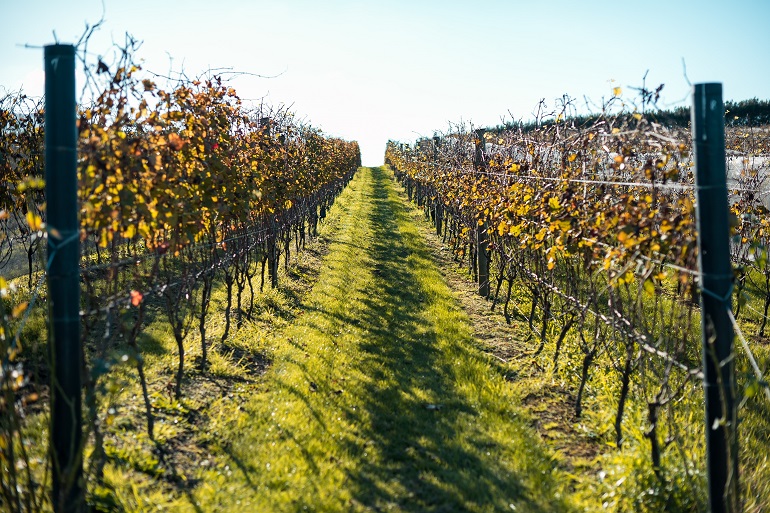 On your Kiwi tour, you'll have the chance to trek the iconic Tongariro Alpine Crossing, vertically plummet 4.5km while skiving and cycle along joyously beautiful nature trails as you travel through North Island via the Volcanic Loop.
On your final day, take advantage of the opportunity to relax and unwind on Waiheke Island. Here you can chill out on tucked away beaches, gently stroll along walking trails and treat yourself to a gourmet meal at one of the many fine dining restaurants.
Forgotten World Highway
Scenic Driving Route: Taumarunui to Stratford via SH43
Total Distance: 150km/93 miles
Duration: 3 days
Sights Along The Way:
Taumarunui where you can visit Nevalea Alpacas, home to more than 800 alpacas living peacefully in the hills
Whanganui National Park, home to the Whanganui River — New Zealand's longest navigable waterway
Lauren's Lavender Farm which gives you a fantastic excuse to pick up some wonderfully scented gifts
Mount Damper Falls, a gorgeous cascade of pristine water
Mt Taranaki, brimming with incredible hiking opportunities and breathtaking views
Built on former colonial bridle paths constructed in the 19th century, the Forgotten World Highway scenic drive takes remoteness and mystery to the extreme.
Your adventure begins in Taumarunui, the ideal location for jet boating, kayaking and fishing. When you've had your fill of water-based fun, hit the road and head for Whangamomona.
Along the way, you can check out the quirky Nukunuku Museum or take a detour along Moki Forest Road to Mount Damper Falls, one of the most stunning waterfalls in New Zealand.
You'll end your adventure in Stratford, home to a spectacular glockenspiel clock tower which celebrates scenes from Romeo and Juliet.
Many sections of road along this scenic drive hug the rugged, twisting curves of the New Zealand landscape, creating a thrilling natural rollercoaster experience.
Since it takes just three days to complete, this road trip is perfect for travellers short on time who still want to pack in as much sightseeing as possible.
Surf Highway 45
Scenic Driving Route: New Plymouth to Hawera
Total Distance: 105km/65 miles
Duration: 4 days
Sights Along The Way:
Beaches at New Plymouth, said to be the best mid-city surf spots in the world
Coastal walkway with unbeatable sea views from the dramatic Te Rewa Rewa bridge
Komene Beach, the ideal place for new surfers to find their water feet
Endless hiking opportunities around Mount Taranaki within the Egmont National Park
Dam dropping on the Normanby Dam on the Waingongoro River — aka kayaking down the face of the dam
A surfer's dream come true, Surf Highway 45 boasts astounding beaches ideal for grabbing your board and hitting the waves. Although this road trip does stop by a huge number of incredible beaches, the phenomenal ocean swells aren't the only reason for picking this New Zealand scenic drive.
Along the route, you'll also have the chance to stretch your legs and explore the Egmont National Park (constantly within reach of the drive), soak up some culture at the many art galleries and get back to nature by taking a leisurely ramble through countless manicured gardens.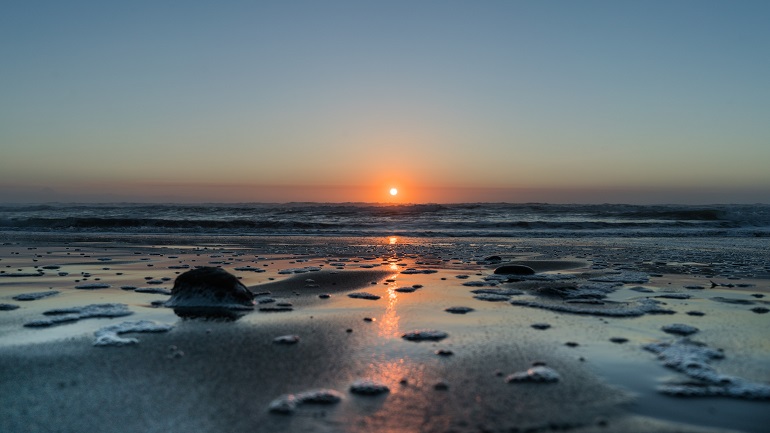 If you prefer to keep your feet on dry ground, you'll be pleased to hear that there are plenty of walking trails along the route which showcase the captivating coastline vistas without having to get wet.
You'll also come across a handful of museums where you can immerse yourself in the fascinating culture and rich history of New Zealand, as well as small towns where you can stroll and lose yourself.
Classic Wine Trail
Scenic Driving Route: Napier to Blenheim
Total Distance: 380km/236 miles
Duration: 4 days
Sights Along The Way:
120+ wine cellars to explore where you can sample all kinds of locally-produced wines
Entrancing art deco and Spanish mission architecture in Napier and Hastings
Central Hawke's Bay Settlers Museum in Waipawa where you can learn about the lifestyles of early pioneers
Opportunity to tick hot air ballooning off your bucket list in Waipukurau
Wellington Botanic Gardens where you can see a rainbow of colour from plants around the world
Indulge your senses and awaken your palate by savouring the finest wines that New Zealand has to offer along the Classic Wine Trail scenic drive.
During this oenophile's dream road trip, you'll journey through three stunning wine regions, each blanketed in thick, charming vineyards.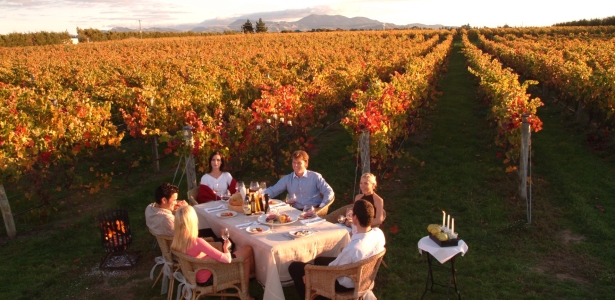 Although, as the name suggests, this route is designed for wine lovers, you don't have to be an aficionado to enjoy yourself.
Each location along the route offers many non-wine-related attractions to enjoy — from intriguing museums, fascinating art galleries and captivating architecture to stunning golf courses, incredible mountains and gorgeous coastlines, making it suitable for everyone.
The route is remarkably well signed, making it one of the easiest in New Zealand to follow.
Road Trips in South Island, New Zealand
Alpine Pacific Triangle
Scenic Driving Route: Christchurch to Hanmer Springs via Kaikoura
Total Distance: 467km/290 miles
Duration: 4 days
Sights Along The Way:
Weka Pass Railway in Waipara where you can enjoy a blissful scenic ride on steam and diesel locomotives
The free-to-enter Cheviot Museum bursting with local memorabilia
Incredible whale watching trips in Kaikoura
Hot springs just begging you to take a dip in Canterbury
Vineyards with ample opportunities for wine tasting in Waipara
Experience a little of everything New Zealand has to offer on the Alpine Pacific Triangle scenic drive.
On this incredible road trip, you can do everything from discovering the secrets of ancient Maori culture and hiking through dense mysterious forests to sneaking a peek at adorable fur seals and soaking up magnificent mountain views.
The best thing about this route is that it can be as energetic and active or as laid back and relaxed as you like. Each location offers the best of both worlds, so you can take it easy when you're ready for a break and get stuck in when you're ready for some action.
Each major stop on this road trip is within two hours of each other, making it ideal for anyone who doesn't want to drive for long periods of time.
The Great Alpine Highway
Scenic Driving Route: Christchurch to Greymouth via Arthur's Pass
Total Distance: 245km/152 miles
Duration: 3 days
Sights Along The Way:
Funky Christchurch, where old English gardens provide a striking contrast to the quirky bar scene
The French colonial settlement of Akaroa where art galleries and museums make it easy to immerse yourself in the local culture and history
The breathtaking Castle Hill rock formations, larger and more impressive than you can possibly imagine
Hiking trails of various levels of difficulty which wind through the extraordinary Southern Alps
Incredible white water rafting opportunities in Greymouth
A wonderfully captivating road trip that guides you through charming historical towns and dramatically different landscapes which merge enroute, the Great Alpine Highway takes you from one side of South Island to the other.
Your adventure begins in dynamic Canterbury, from where you'll cross the Canterbury river plains before rising up to traverse Arthur's Pass.
After soaking up your sensational surroundings, you'll continue over the Alps before reaching your final destination on the West Coast.
The ideal road trip for someone who wants a short escape from city life and the chance to catch a glimpse of the more natural and rural side of South Island, the Great Alpine Highway is bursting with jaw-droppingly gorgeous landscapes that will have you snapping pics non-stop.
Each drive is less than 2 hours and all the locations are very clearly signposted and situated along easy-to-drive roads.
Inland Scenic Route 72
Scenic Driving Route: Loop starting in Christchurch to Geraldine and Akaroa
Total Distance: 475km/295 miles
Duration: 6 days
Sights Along The Way:
Horse riding schools in Oxford where you can trek surrounded by unparalleled scenic beauty
Rakaia River, one of the largest braided rivers in New Zealand with plenty of opportunities for fishing, kayaking and jet boating
The alluring Mt Hutt ski field, with some of the most reliable snow conditions in New Zealand where you can ski and snowboard in winter and spring
A vibrant boutique shopping village in Geraldine where you can pick up all kinds of gifts and souvenirs of your adventure
Harbour cruise in Akaroa for the chance to see dolphins, rare species of penguin and fur seals in their natural habitat
Showcasing the best that Canterbury has to offer, Inland Scenic Route 72 rewards travellers with a journey into the largest city in South Island, Christchurch, as well as some of Canterbury's most charismatic towns.
This road trip jumps in between buzzing cosmopolitan cities and relaxed rural environs, giving you the best of both worlds.
From getting back to nature with stunning waterfalls, alluring hiking trails and rustic farmers' markets to diving into Kiwi life with history museums, art galleries and boutique shopping, the Inland Scenic Route 72 has it all.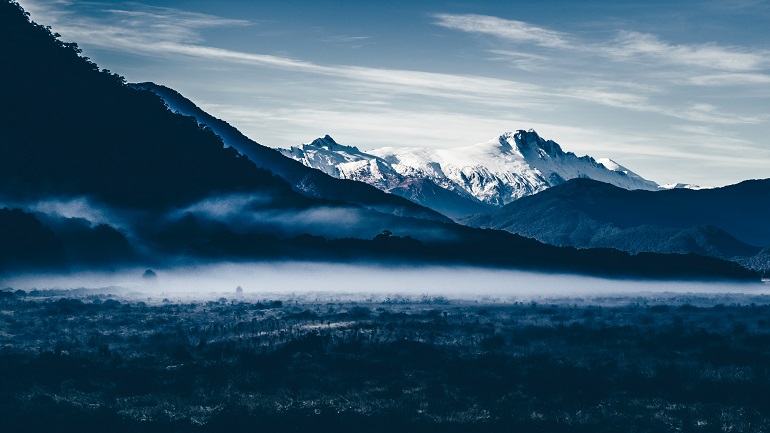 Most of the stops along the route are less than 1 hour apart, making it a fantastic option for travellers who don't want to be on the road for extended periods of time.
As the stops are all major towns and cities, they're all clearly signposted, making the drive simple to follow.
Southern Scenic Route with Milford Sound
Scenic Driving Route: Dunedin to Queenstown
Total Distance: 922km/573 miles (610km/379 miles without Milford Sound)
Duration: 4 days
Sights Along The Way:
The famous Milford Sound brimming with outdoor activities for nature lovers
Clifden limestone caves in Eastern Bush where you can witness the fascinating light show put on by glowworms
The most photographed waterfall in New Zealand — Purakaunui Falls in the heart of the Catlins Forest Park
Curio Bay, famous for its incredible tree fossils which date back to the Jurassic period
Nugget Point Lighthouse where you can see the iconic jagged cliffs and possibly some elephant seals
Another all-rounder New Zealand road trip that aims (and succeeds!) in pleasing all types of travellers, the Southern Scenic Route highlights some of the most impressive and exciting parts of South Island.
Teeming with wildlife viewing areas, mountain biking trails, lake fishing and local museums, this road trip is a great way to get familiar with South Island.
To get the most from the sites, we recommend you take around four days to drive it. If you have the time, stop and spend 2 or 3 nights at Stewart Island, a paradise for nature lovers.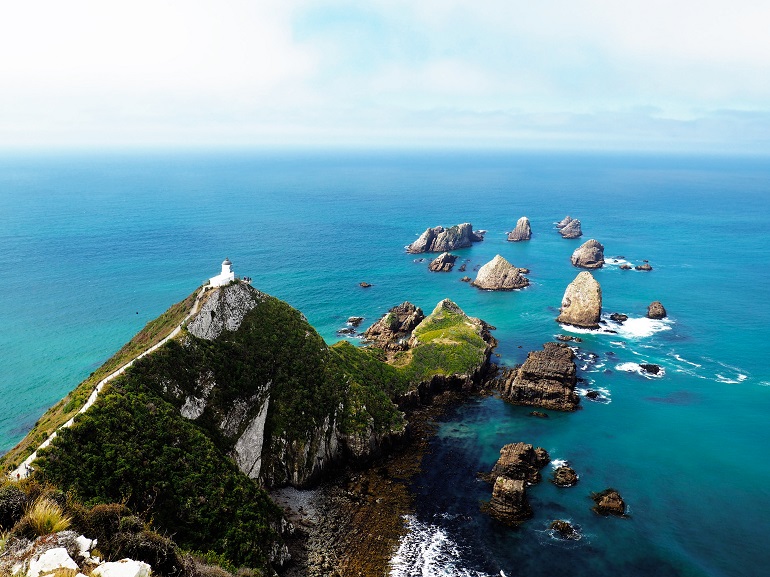 Most of the roads long this scenic drive are sealed — but there are some unsealed roads you'll come across on the way. Take note of the reduced speed limits on these roads and drive with care.
Milford Road
Scenic Driving Route: Te Anau to Milford return
Total Distance: 240km/144 miles
Duration: 1 day
Sights Along The Way:
Eglinton Valley, carved out by glaciers thousands of years ago
The famous Mirror Lakes which boast reflections almost as pure and clear as real mirrors
Avenue of the Disappearing Mountain, with its quirky optical illusion where the mountain in front of you appears to shrink the closer you get
Monkey Creek where you've got a great chance to spot the kea mountain parrot
The Chasm, best seen just after or during rainfall when the spectacular waterfalls are thundering
The Milford Road scenic driving route is a short New Zealand road trip that can be completed in just a few hours if you're pushed for time or stretched out into a full day if you want to make the most of your dazzling surroundings.
And while the star of the show is one of the most astounding sounds in New Zealand, the drive to get there is just as striking, so don't rush unless you absolutely have to.
On the drive you'll venture into the very heart of the Fiordland National Park, one of the most alluring and strikingly stunning parts of New Zealand. A close runner-up is the Te Wahipounamu World Heritage area, which you'll also pass through.
The Milford Sound Road has its fair share of twists and turns which require your full concentration, but it's not an extremely difficult or hair-raising route. For every challenging stretch of road, there's another easy-to-drive flat section with plenty to see.
Westport to Greymouth
Scenic Driving Route: West Coast Highway – Westport to Greymouth
Total Distance: 101km/63 miles
Duration: ½ day
Sights Along The Way:
The Westport Country Playhouse which hosts shows put on by incredible local talent
Sherwood Island State Park, hugely popular amongst kids with excess energy to burn
Black water rafting adventures along the enormous Nile River Cave System in Charleston
The iconic Pancake Rocks and Blowholes walk in Punakaiki where you can see one-of-a-kind natural formations
West Coast Wilderness trail in Greymouth where you can cycle through lush rainforests, past rumbling rivers, alongside unspoilt lakes and next to rugged beaches
Just as popular with locals driving it for the 100th time as it is with visitors traversing it for the very first time, the Westport to Greymouth scenic drive can be completed in an hour, but it's best to take your time and spend at least half a day enjoying the mesmerising stops along the way.
Both the beginning and ending towns are packed with loads to see and do, so make sure you take the time to enjoy the attractions before hitting the road.
When you do get behind the wheel, you'll be treated to a world of breathtaking vistas, from unique coastal landscapes to quaint modest towns.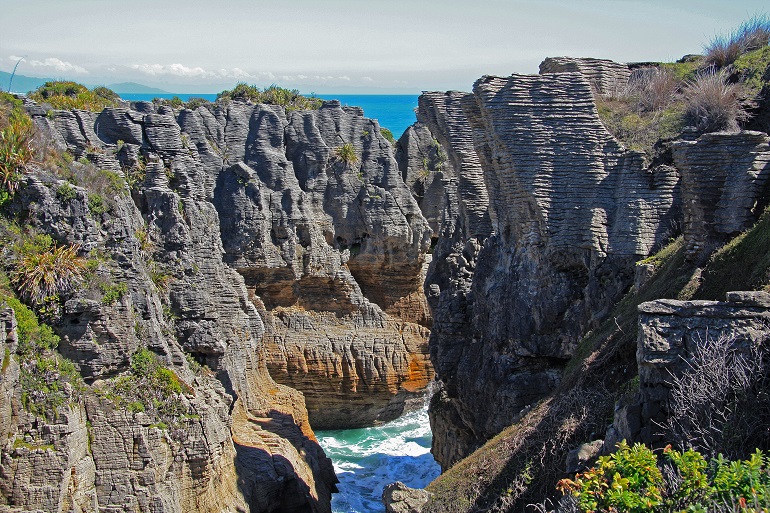 You can complete this route either way round (Westport to Greymouth or Greymouth to Westport) and do it on its own or extend your road trip and add it as a segment onto a longer scenic drive through South Island.
No matter where you plan your stay in New Zealand, there is always a scenic trail nearby and plenty of natural sights to take in.
Major Events to Visit on your Road Trip
With an honoured indigenous culture locals are immensely proud of and a modern generation of talented performers keen to display their skills to the world, New Zealand is bursting with incredible events that truly highlight the island and the people who live there.
From epicurean eats and snowy sports to music mayhem and cultural concerts, there's always something exciting going on in New Zealand, no matter which time of year you visit.
So you can time your road trip with one of the best events New Zealand has to offer, here's a list of the top annual festivals which take place throughout the year.
Event: Rhythm & Alps
Date: 29th – 31st December
Location: Wanaka
Cost: $81 – $570
The premier South Island music festival, Rhythm & Alps is a one-of-a-kind high-energy event that combines all the best aspects of music and mountains.
Around 10,000 party-goers head to the dynamic festival each year from all over the world, raring to watch the incredible lineup comprised of 50+ international and local acts which perform across four stages, accompanied by some of the most incredible lighting and sound production New Zealand has to offer.
To keep you going into the early hours, there are three bars and 15 vendors serving ice-cold beers, local wines, creative cocktails and amazing food options.
Not your average campsite, the Rhythm & Alps camping zone is suitable for tents and campervans and comes complete with hot showers, plenty of clean toilets, phone charging facilities, access to the swimming hole and a general store exclusively available to campers.
Surrounded by the picturesque Southern Alps brimming with mountains, streams and hiking trails, Cardrona Valley is one of the most stunning places in New Zealand to camp.
Event: Marlborough Wine Festival
Date: Early February
Location: Marlborough
Cost: $55 – $1500
Marlborough is world-renowned for being one of the finest wine producing regions in the world, so it's no surprise that this stunning location hosts New Zealand's best wine festival each year.
At this gastronomic extravaganza, you'll get to sample incredible wines from 40+ Marlborough wineries, including the famous Marlborough sauvignon blanc.
To soak up the alcohol, there's also a huge number of food producers selling everything from fresh eats made from local, seasonal produce to exciting innovative bites from around the world. Whether you're into burgers, ice cream, wild venison or poke bowls, you won't go hungry here.
Not content with just offering some of the best food and drinks in New Zealand, the Marlborough Wine Festival also presents a fantastic musical lineup of top Kiwi artists and masterclasses you can join to become an epicurean expert.
Event: New Zealand International Comedy Festival
Date: April & May
Location: Various venues in Auckland and Wellington
Cost: $15+
The biggest comedy festival in the country, the New Zealand International Comedy Festival features performances by hundreds of comedians from all across the globe.
It started way back in 1993 at the Watershed Theatre in Auckland and played host to now-famous comedians such as Alan Davies, Bill Bailey and Rich Hall.
Since then, the festival has grown significantly into the three-week spectacular held in Auckland and Wellington which it is today. (It also takes to the road with the Comedy Convey to cover regional cities across New Zealand after the main dates.)
Each year the New Zealand International Comedy Festival's programme is reliably bursting with a diverse and exciting offering of live comedy shows from local and international performers.
The shows have been carefully put together to ensure everyone has a good laugh, with a fantastic mix of stand-up, clowning, improv, comedic-theatre, musical and children's comedy on the list.
Event: Matariki Festival
Date: June & July
Location: Various locations throughout New Zealand
Cost: Varies
The Matariki Festival originally celebrated the Maori New Year, when the Matariki star group (what we call the Pleiades today) was visible, signifying the beginning of a new year.
Following something of a dwindle in popularity, a cultural renaissance took over New Zealand in the 21st century and brought the Matariki Festival back to life.
Today the culturally-important event is more than just a nod to a new year. It's a vibrant celebration of the Maori culture, spirit, language and people.
During the weeks-long festival, everyone is invited to celebrate New Zealand's unique environs, show respect for the beautiful land they share and keep generations-old traditions alive.
To mark the festival, important public buildings and landmarks are lit up in Matariki colours, traditional ceremonies are held at various significant spots, there are lots of delicious foodie events, traditional water sports to join in with, firework displays to admire and much, much more.
There are more than 100 events in total to take part in, so there's no chance you'll get bored.
Event: Bread & Circus — World Buskers Festival
Date: January & February
Location: Christchurch
Cost: Free with some paid events
A multi-week high-octane frenzy of street theatre, acrobats, clowns and every other type of performer you could imagine, the World Buskers Festival is something you've got to see to believe.
During the summer spectacular many of the world's best international artists head to Christchurch to entertain onlookers with their music, dance, theatre, art and comedy skills in daytime and evening events all across the city.
Of course, to complement the international offerings, there's also a unique and diverse range of New Zealand performers eager to please, too.
With whimsical venues like colourful spiegeltents, inventive popup bars selling original drinks, food kiosks with a world of global flavours, interactive experiences to get involved with and surprise acts you can only dream about, the World Buskers Festival is definitely something that sparks the imagination.
Event: Queenstown Winter Festival
Date: June
Location: Queenstown
Cost: Free with some paid events
Showcasing everything Queenstown has to offer, the Queenstown Winter Festival invites visitors from all around the globe to celebrate the stunning city when it's at its most breathtaking.
Designed to reflect the diversity and vibrancy of the local community, the annual event showcases lively street parties, hilarious comedy acts, brilliant musical sets, markets filled with all sorts of trinkets and incredible firework displays.
There are also gourmet meals, wacky competitions, sports matches and fun races that anyone can take part in.
The Queenstown Winter Festival really does bring the nuttiness out of the city and its people, so be prepared to see locals dressed in larger-than-life snow-themed outfits, watch people compete in absurd contests like the "Cow Pat Throwing Competition" and gaze at out-of-this-world opening events worthy of the Olympics.
Car Rental Companies New Zealand
There's a huge range of car rental companies in New Zealand that cater for all types of travellers.
From huge international chains to small family-run businesses, whether you're looking for cheap and cheerful car hire for a budget adventure or a premium car rental to explore in style, you'll find the perfect vehicle that suits your needs and pocket with one of these car rental companies in New Zealand.
Avis
Boasting 39 car hire locations, including all major airports, Avis is one of the most far-reaching rental companies in New Zealand.
There's a huge selection of vehicles to choose from and if you're part of a frequent flyer programme, there's a good chance you can use your miles to get a discount or even a free rental.
Budget
First introduced to New Zealand in the early 1980s by just one man, Budget is now owned by Avis and operates from the same 39 pick-up and drop-off locations in New Zealand.
To cater for so many branches, the long-established group provides a huge range of vehicles covering every size, category and budget.
East Coast Car Rentals
One of Australia's leading independent car hire operators to open up in New Zealand, East Coast Car Rentals now offers the same excellent fleet, competitive prices and top notch service to travellers in New Zealand.
From cheap compact cars to 12-seater minibuses — you'll find it all here!

Enterprise
Enterprise has been established internationally since 1957, but the car rental giant is a relative newcomer to New Zealand.
Despite its newbie status, the hire company still offers the same excellent cars and service in middle earth as it does throughout the world, as well as plenty of online discounts on their already affordable vehicles.
Europcar
A global leader in car and van hire, Europcar ensures the car you book on their website is the car you'll pickup in person — whether its an economy three-door car or a luxurious premium car.
For anyone travelling during ski season, they also offer snow chain and ski roof rack rental.
Hertz
Boasting 43 pick-up and drop-off locations across New Zealand, Hertz covers more ground than any other car hire company.
They've got an extensive range of vehicles to choose from and their instant online booking system means you can hire your car at the very last minute.
Jucy Rentals
A car and campervan rental company that targets backpackers, Jucy Rentals is a great choice if you're travelling around New Zealand on a limited budget.
They've got plenty of low-cost options and rent vehicles to people as young as 18 years old.
Omega Rental Cars
If you're planning on picking up your rental car at one point and dropping it off at another, Omega Rental Cars is the company you want to go with. They've got pick-up and drop-off locations throughout New Zealand and don't charge you extra for returning your car to a different spot.
They also give you the option of changing vehicles in Wellington and Picton to help you save on ferry costs.
Apex Car Rentals
Apex Car Rentals can help you save a small fortune on car hire by eliminating almost all extra fees. There are zero: airport location fees, booking fees, vehicle registration recovery fees, credit card fees, extra driver fees or young driver fees.
They don't even charge you extra for picking your vehicle up in one location and dropping it off in another.
Hitch Car Rentals
Offering New Zealand car hire for less than the competition, Hitch Car Rentals keeps its prices low by providing slightly older cars than other companies, but they all come with low mileage and are reliable.
They also give you free airport pickup, unlimited kilometres and free additional drivers.
Bargain Rental Cars
One of the few New Zealand car rental companies with a best price guarantee, Bargain Rental Cars is a family business that's been operating for 20+ years.
Their stellar reputation is well deserved, thanks to their free basic insurance for drivers 25+, free maps and guides, wide choice of vehicles and 24-hour AA roadside assistance as standard.
Snap Rentals
An award-winning car hire company, Snap Rentals is one of the fastest growing and most innovative rental groups in New Zealand.
They've got a superb range of low-price economy vehicles, as well as fully electric vehicles and simple, affordable car insurance.

Go Rentals
Go Rentals is one of New Zealand's largest independent car rental companies with a huge range of modern vehicles to choose from.
Each rental comes with a free gift of a GO Play discount card which gives you money off 200+ things to do in New Zealand.
EZI Car Rental
Boasting a huge fleet of 1,800+ new vehicles, EZI Car Rental offers a car for every occasion — from 12-seater mini vans to 2-seater sports cars.
Cancellations and booking amendments are completely free of charge — ideal if you think your New Zealand travel plans might change.
Drive NZ
Drive NZ provides a fantastic range of clean, comfortable and reliable rental cars, as well as sleeper vans and campervans for travellers with budget accommodation in mind.
There are absolutely no hidden extras and their prices begin at just $25 per day.
Ace Rental Cars
A fantastic option for anyone looking to save money wherever they can, Ace Rental Cars throws in loads of added extras for free.
There's a free airport shuttle, unlimited kilometres and 24-hour medical assistance when you hire any of their cars, whether it's a super saver model or from the premium range.