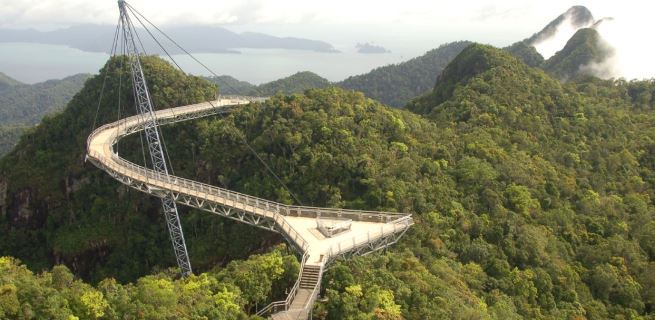 Car Rental in Langkawi Airport
Are you planning a holiday on the island of Langkawi? If so, you really need to consider car rental at Langkawi airport. Without your own transport you will be missing out on so much and will not get to see the REAL Langkawi beyond the 5 star resorts and beaches. Of all the popular Asian tourist destinations,
Langkawi is probably the easiest one for a self-drive holiday, and picking up your rent a car in Langkawi airport is a sensible way to start your holiday on this picture-book-perfect island. Book online now and be assured that your vehicle of choice (or similar) will be ready for you on arrival. All our rental cars in Langkawi airport can seat up to 5 passengers, and there are also larger minibus-type vans that can take up to 9 people. The car rentals in Langkawi airport all have air-conditioning to moderate the tropical temperatures and the rates include all the necessary insurance you need for a stress-free holiday.
Around the Island in your Langkawi airport car hire
Langkawi is an easy island to navigate, which is why it is so ideal for car rental. There is one long road that completely circumnavigates the island, making it really unlikely that you will get lost. Even if you do get "lost", just continue driving your Langkawi airport rental car and you will find yourself back at your starting point in about an hour…it is that simple!
The roads on the island and well maintained and signage is good. Remember to keep left, and always wear your seatbelt (mandatory for driver and front passenger). You do need to drive quite slowly and be on the alert for motorbikes and roaming buffalo!
What to see on the Island by car hire in Langkawi Airport
Even if you are in Langkawi primarily for a beach holiday, do make time to drive around and see some of the sights on the island. The circular road will take you to quaint villages, rubber plantations, mangroves, rainforests and caves. Langkawi is steeped in legend and myth – find out about the story behind The Lake of the Pregnant Maiden (myth has it that women who want to conceive should drink the water from this lake), visit the beautiful Seven Wells – a very impressive 91 mt high 7-level waterfall, and visit the Air Hangat hot water spring for another dose of local folklore.
There are also several touristy attractions that you can drive to, including the Night Market, the Oriental Village, Underwater World, the Cable Car and, the jetty for boats to take you to the incredible underwater world of the Payar Island Marine Park, an absolute must for anyone interested in marine life. When your holiday sadly comes to a conclusion, just drive yourself back to the airport where you can conveniently drop-off your Langkawi Airport rental car.