Car Rental Australia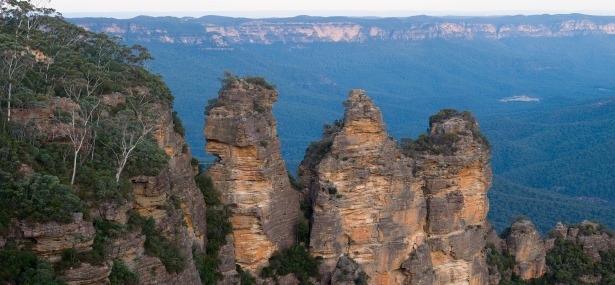 Compare Car Hire in Australia
Australia is an amazing country, with a diverse range of landscapes, from rainforests to desert, from mountain ranges to coral reef.
If you want to get out of the cities and explore the many natural wonders the country has to offer, then hiring a car in Sydney, Melbourne, Brisbane, Perth or whatever city you're starting in, is essential to see the sights.
Search and compare prices on our site from big brand auto hire companies like Hertz, Avis, Thrifty, Europcar, Budget and more.
Save big on small, mid-size and large vehicles such as popular rentals Toyota, VW, Kia, Hyundai, Ford and Nissan.
Grab a cheap hire car online ahead of time to ensure you don't miss out on the vehicle you need for your trip, not to mention the big discounts!
Where to go for road trips in Australia?
Being such a big country, there's countless places to start your Aussie road trip and just as many destinations to adventure to.
Here's a few ideas for driving trips in Australia that will get you out seeing the natural beauty and ticking off the many scenic drives the country has to offer…
Sydney – head into the Blue Mountains or to Gosford or Woy Woy to enjoy some picturesque and quieter beaches.
Melbourne – journey along the Great Ocean Road or to Grampians National Park.
Brisbane – head to the Gold Coast for the amusement parks or north into the Sunshine Coast Hinterland.
Adelaide – explore the Barossa Valley or Clare Valley wine regions, you could even drive the 1,500 km to Alice Springs!
Cairns – delve into Australia's Tropical North.
Perth – Explore the South West region a 3 hour drive from Perth, enjoying good food and pristine beaches.
Driving in Outback Australia
One reason to hire a car in Australia is to get out of the city and explore the Australian Outback.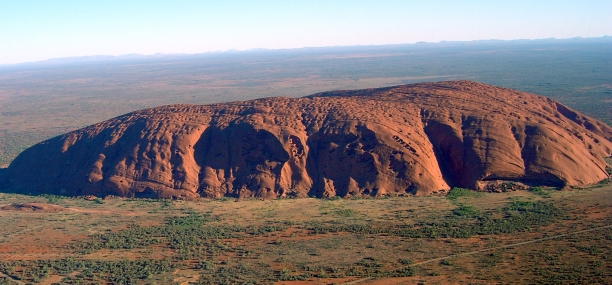 If this is your intention, then it is important to plan your trip carefully.
Distances between towns can be huge, so it is important to be aware of where petrol stations are located so that you are not caught short.
It is also a good idea to carry food and water with you as well as a first aid kit.
Most Australian rental car companies will have special rules about driving in the Outback, so if you are planning on doing this, check with the company when you pick up your hire car.
General Facts about Driving in Australia:
Drive on the left hand side of the road
You must have a valid driving license, if your license is not in English, then you must carry a valid International Driving Permit issued in your home country.
Seatbelts are compulsory and babies and young children must be restrained in an approved car seat (you can hire a seat from rental car companies).
The speed limit on the open road varies from state to state, but generally it's 100km p/hr speed limit, and in some places up to 110km p/hr.
Questions and Answers
Below are some frequently asked questions on Australian car rental that you should know about.
Are road rules the same everywhere in Australia?
The government of Australia provides a set of road rules to draw from, but each state chooses its own. Your rental car company will know if there are specific regulations you need to know about.
Can I drive with my foreign driver's licence?
Generally speaking, you can drive any vehicle you are licenced to drive in your home country. If your licence is not in English you will need to have an International Driver Permit or other translation.
Which side of the road do I drive on?
In Australia, you drive on the left.
How old do I have to be to rent a car in Australia?
Most rental agencies require drivers to be at least 21 and to have held their licence for at least one year. There may be additional surcharges for drivers under 25.
Are one-way rentals available?
One-way rentals are available between some cities. Fees may or may not be charged for one-way rentals, depending on the location, company or vehicle availability at the time.
Will I have to pay tolls?
There are toll roads around Melbourne, Sydney and Brisbane. All tolls roads are cashless, and you will need an electronic tag or pass. Check with your rental company to see if this is included with your rental or if you will need to purchase a pass.
Can I use my mobile/cell phone while driving?
No, it is illegal to use a mobile phone in Australia whilst driving for phone calls, texting, messaging, social media or taking photos; even if it is hand-held, hands free or secured by an appropriate holder that is fixed to the car. Due to it being shown that people using a mobile phone whilst driving are 4 times more likely to be involved in an accident, anyone found to be touching or using a phone whilst driving are liable to large fines or loss of demerit points.
The only time that a mobile phone can be used to answer a call is if you can operate the phone without touching it and have either Bluetooth or Voice Activation.
When driving smart phones can be used for GPS navigation, or with a Speed Adviser app alert, only if secured by an appropriate holder that is fixed to the vehicle, without obstructing the drivers view. You cannot touch it whilst driving.
Can I turn left turn on red?
Turning left on a red traffic light is not permitted, except where there is a green arrow indicator light allowing a left turn. In Queensland there are sometimes signs allowing a left hand turn on red; before turning, you must first come to a complete stop and yield to any oncoming vehicles.
Are seatbelts required?
Drivers and passengers must wear seatbelts. Children must be secured in age-appropriate child seats.
Are most roads sealed?
Not all roads in country or remote areas in Australia are sealed. Unsealed roads may present hazards such as potholes, loose gravel and soft shoulders, and extreme weather conditions can add to the danger.
Are there restrictions on where I can drive?
Some very large areas of Australia are lightly populated and lack basic services; travel in these areas requires careful planning. Ferry travel with a rental vehicle is usually not allowed, meaning you cannot take your rental to Tasmania or New Zealand. Your rental agency may have limitations on driving in Western Australia and the Northern Territory.
What's the speed limit in Australia?
Speed limits vary by state and type of road. If you don't see speed limit signs, a good rule of thumb is to assume the limit is 50 km/h in built-up areas and 100 km/h on highways.
What's the blood alcohol limit for drivers?
The legal limit for most drivers is 0.05 percent.