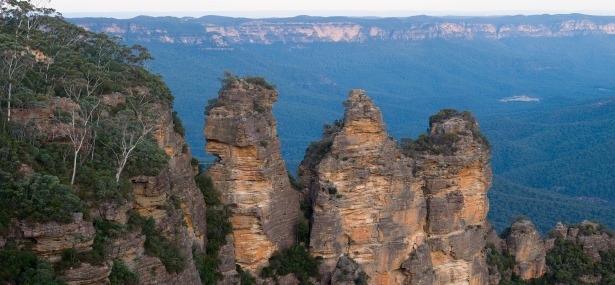 Australia Rental Car Hire
Australia is an amazing country, with a diverse range of landscapes, from rainforests to desert, from mountain ranges to coral reef. If you want to get out of the cities, then hiring a car from Sydney, Melbourne, Perth or whatever city you are based in is a good way to explore.
Where to Go?
Start your Australia Car Rental from:
Sydney – head into the Blue Mountains or to Gosford or Woy Woy to enjoy some picturesque and quieter beaches.
Melbourne – journey along the Great Ocean Road or to Grampians National Park.
Brisbane – head to the Gold Coast for the amusement parks or north into the Sunshine Coast Hinterland.
Adelaide – explore the Barossa Valley or Clare Valley wine regions, you could even drive the 1,500 km to Alice Springs!
Cairns – delve into Australia's Tropical North
Perth – Explore the South West region a 3 hour drive from Perth, enjoying good food and pristine beaches
Driving your rental car in Outback Australia:
One reason to hire a car in Australia is to get out of the city and explore the Australian Outback. If this is your intention, then it is important to plan your trip carefully. Distances between towns can be huge, so it is important to be aware of where petrol stations are located so that you are not caught short. It is also a good idea to carry food and water with you as well as a first aid kit.
Most Australian rental car companies will have special rules about driving in the Outback, so if you are planning on doing this, check with the company when you pick up your rental car.
General Facts about Driving in Australia:
Drive on the left hand side of the road
You must have a valid driving license, if your license is not in English, then you must carry a valid International Driving Permit issued in your home country.
Seatbelts are compulsory and babies and young children must be restrained in an approved car seat (you can hire a seat from most Australian rental car companies).
The speed limit on the open road varies from state to state, so it is best to check at the hire car counter when you pick up your rental car.
Major Australia Car Rental Locations