Car Rental Australia
Compare Car Rental in Australia
Whether you're travelling near or far, solo, as a couple, or with the whole family and their friends, there is the perfect rental car in Australia waiting for you at any one of hundreds of rental vehicle forecourts spread all over the country. But with so much choice some might find the prospect of choosing the right vehicle hire a little daunting.
With our simple-to-follow guide, we'll take the hassle out of choosing the right vehicle for your Australian adventure. Here you'll be able to determine the ideal Australia rental car for you, simply by taking into consideration the length of time you're planning to spend on the road, your destination, passengers and, of course, your budget.
Below you'll find a range of options to suit every traveller, from a last-minute jaunt to the coast with the kids, a meticulously planned adventure to the outback with the better half and everything else in between.
Rental Cars Available in Australia
Below you're pretty much guaranteed to find the perfect rental car in Australia for your exacting needs. We've broken the available models into six categories with a brief explanation of each group and a list of the most popular models to provide context.
To make choosing the right Australia hire car a cinch, begin by having a clear idea of how long you intend to rent the vehicle for, how many people, and with whom, you are travelling with and, crucially, where you're intending to travel to… Or, putting it another way, you don't want to be spending three weeks in the Gibson Desert with the whole family inside a Kia Rio!
Australia is an amazing country, with a diverse range of landscapes, from rainforests to desert, from mountain ranges to coral reef.
If you want to get out of the cities and explore the many natural wonders the country has to offer, then hiring a car in Sydney, Melbourne, Brisbane, Perth or whatever city you're starting in, is essential to see the sights.
Search and compare prices on our site from big brand auto hire companies like Hertz, Avis, Thrifty, Europcar, Budget and more.
Save big on small, mid-size and large vehicles such as popular rentals Toyota, VW, Kia, Hyundai, Ford and Nissan.
Grab a cheap hire car online ahead of time to ensure you don't miss out on the vehicle you need for your trip, not to mention the big discounts!
Economy Car Rental
Suzuki Swift

Kia Rio

Toyota Yaris
For the simplest of trips to take you from A to B without breaking the bank, economy car rental in Australia provides the motorist with nimble, easy transport designed for relatively short trips in and around the city.
These days 'economy' needn't mean 'no frills' either, take the Toyota Yaris for example, it comes with air-con, seven airbags and even a reversing camera to get you in and out of tight spots.
Hyundai Getz
Kia Cerato
Toyota Yaris
Kia Rio
Compact Car Hire
Hyundai i20

Toyota Corolla

Nissan Pulsar
Compact car rental in Australia provides the motorist with a range of vehicles designed for slightly longer trips while keeping an eye on the wallet.
Expect a bit more get up and go and more space than with Economy class rental cars in Australia, but bear in mind that these two classes often converge in the middle, giving the traveller a chance to get something above average for a below-average fee.
Hyundai i20
Nissan Micra
Toyota Corolla
Kia Rio
Suzuki Swift
Intermediate Rental Cars
Hyundai i30

Kia Cerato

Hyundai Elantra
Intermediate car rental in Australia is arguably the most diverse. While all the vehicles in this category offer similar-sized engines (hovering around the two-litre mark) with enough space to transport four or five people in comfort, plus luggage, they are deceptively different in terms of styling and may even include 'crossover' cars such as the Jeep Renegade.
This is a great class in which to try something different without going too far out of your comfort zone or budget.
Hyundai i30
Hyundai Elantra
Toyota Corolla
Kia Cerato
Large Hire Cars
Holden Commodore RS

Toyota Camry Hybrid

Kia Optima
If you're travelling long distances and want an extra bit of power, space and comfort, then this is where you want to be. A large rental car in Australia may be reflected in the forecourt price, but this class is populated by cars with impressive fuel-saving technology that could save you a small fortune if you're planning on a long trip.
Take the Toyota Camry for example, it's capable of over 50 miles to the gallon, so do a little bit of research before you hit the road and you could save enough in fuel costs to justify the rental cost.
Holden Commodore
Toyota Camry
Kia Optima
SUV rentals
Mitsubishi ASX

Nissan X-Trail

Toyota Landcruiser Prado 4WD
SUV rental vehicles in Australia requires a little bit more research because of the variation of engine sizes and specs found under the SUV moniker. You'll need to have a good understanding of where you're headed to as well.
The Toyota Land Cruiser, for example, has military-grade potential and is capable of crossing vast swathes of desert, which might be a bit much (not to mention pricey) if you're planning on heading somewhere rural where you just need something like the Kia Sportage for those longer road trips.
Mitsubishi ASX
Hyundai Kona
Kia Sportage
Nissan Qashqai
Nissan X-Trail
Toyota Rav4
Toyota Land Cruiser
Subaru Forester
People Carrier/Van rentals
Isuzu MUX (5+2 seater)

Kia Carnival (8 seater)

Toyota Commuter (12 seater)
Minivan rental in Australia has come on in leaps and bounds in recent years. Back in the day you'd have limited options that focused on functionality at the expense of refinement, but not these days.
Most Australia car rentals offer a range of vehicles that can carry as many as twelve people in comfort, and virtually all of them are capable of having their interiors tweaked to favour people-carrying over goods and/or equipment (and vice versa) while offering surprising levels of luxury.
Kia Carnival
Toyota Commuter
Isuzu MUX
Toyota Kluger
Australia Rental Car Companies
Due to its size, varied geography and climate, virtually all Australia hire car companies are well-stocked with a fleet for every possible occasion or scenario. Whether you're just after something easy for a quick meeting on the other side of town or are planning on transporting a large group of friends and their luggage from Perth to The Gold Coast, you'll find your ideal vehicle in one of hundreds of sites all over the country.
Here you'll discover the biggest car-rental companies in the world rubbing shoulders with local, bespoke operators, allowing those in the know plenty of wiggle room for a bargain.
Book and compare rental cars in Australia and find the best deals on Australia car hire rates using the search widget at the top of the page.
Avis Car Rental
Avis was founded in Michigan, USA in 1946, they're the second-largest rental car providers in the world and the first car rental company to use a computer-based reservations system.
Today, with over 220 locations dotted all over Australia in all her major cities and airports, popular tourists spots and business hubs, Avis continues to offer a comprehensive range of vehicles to suit the needs of every traveller.
Budget Car Rental
These days Budget is a subsidiary of Avis Budget Group Inc. but were originally founded in Los Angeles, USA in 1958. Budget conquered the market by undercutting the rental car competition and trading as the company name implies. Budget Australia Rental Cars have over 240 locations all over the country making them Australia's biggest player.
Budget car rentals in Australia offer a full range of vehicles, from economical compacts to family sedans right up to 12 seater mini-busses and a great range of SUV rentals. Budget are a good place to start your rental research journey.

Enterprise Rent a Car
Established in Missouri, USA in 1957, Enterprise has been a subsidiary of Enterprise Holdings Inc since 2009, the parent company of both National Car Rental and Alamo Rent a Car.
Enterprise Rent a Car in Australia have sites that are pretty much equally split between airports and major cities tending towards the Eastern states of Australia, and while they may be relatively moderate players in Australia with just over 50 locations, Enterprise remain one of the largest car rental firms in the world.
Europcar Rental Cars
One of the few rental car operators founded outside of the USA, Europcar were born in 1946 in Paris and, following almost two decades of ownership by Renault, they've been 100% owned by Volkswagen since 1999.
Europcar Australia Car Rental has over 120 sites, mostly located in the South and East, offering a comprehensive range of vehicles to provide travellers with their preferred means of discovering the country.
Hertz Car Rental
The Hertz Corporation is nearly as old as the automobile itself; founded 1918 in Chicago, USA with a dozen Model T Ford cars and (at the time of going to press) are the largest rental car firm in the world.
Hertz Australia Rental Cars are widely available too, with over 220 locations and a huge fleet of modern vehicles designed to suit every budget and requirement. If you're in Australia for business, your vacation or just fancy a drive out of town.
National Car Rental
National was founded in Missouri, USA in 1947 by 24 independent car rental firms and, since 2007, have been a subsidiary of Enterprise Holdings Inc.
National Australia Car Rental is somewhat limited with a mere 28 sites located largely on coastal regions to the south and east of the country, they're not for visitors looking to hire commercial vehicles either but National have a comprehensive fleet of cars from sporty little hatchbacks right up to luxury SUV rentals.
Thrifty Car Rental
Thrifty Australia Car Rental may be a comparatively small player on the market with 32 locations, but they have a wide selection of vehicles from the economical right up to commercial.
Established as an indirect subsidiary to Thrifty Rent a Car Systems Inc in Florida, USA in 1958, Thrifty Car Rental has had several owners including Chrysler and a longstanding partnership with Dollar Rent a Car, that was until 2016 when they combined operations with Hertz.
Ace Rental Cars
Ace Rentals were founded in 1966 by two friends in Chicago, USA and slowly expanded across the country, until selling the company to the Avis Budget group in 2014, but with the founding family retaining ownership of the brand, license and software.
They have less than 20 sites over the country but Ace Rental Cars in Australia are competitively priced and regular deals could see them winning your business over some of the bigger players.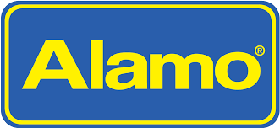 Alamo Australia
Heralding from Florida, USA in 1974, Alamo may be relatively new to the car rental game, but since 1996 have been bought, sold and saved from bankruptcy until its present incarnation as a subsidiary of Enterprise Holdings Inc.
Alamo Australia Car Rental are moderately well represented in the country with almost 40 sites; half in Airports and the remainder conveniently located in major cities all over the country. Alamo boast an award-winning service with a reasonably priced, decent-sized fleet for all your car rental needs.
Apex Car Rentals
With just over a dozen sites, Apex Car Rentals Australia have only been in operation since 2012 after they opened their first site in Brisbane airport, following their founding in New Zealand some twenty years earlier.
Apex guarantees no hidden costs and a range of vehicles for every type of traveller, from compacts to eight-seater minibuses and everything, anything in between.
Priding themselves on a personal service and a caring approach to the business, now couldn't be a better time to give the new kids on the block a road test.
Apollo Rental Cars
Apollo Rental Cars in Australia began life in 1985 as Apollo Motorhome Holidays, a division of Apollo Tourism & Leisure Ltd., a family-run operation specialising in motorhomes, campervans and caravans.
In 2011 Apollo teamed up with Hertz and expanded their fleet to include more traditional car rentals, gradually expanding the business to include sites in both North American and New Zealand.
With over a dozen locations in Australia, why not add a fresh dimension to your car rental story by hiring from the motorhome experts.
Dollar Rent a Car
Starting life as Dollar a Day Rent a Car in 1965, Los Angeles, USA, Dollar Rent a Car caught the eye of the Chrysler Corporation who bought them in 1990, effectively merging them with Thrifty Car Rental to become the Dollar Thrifty Automotive Group, before combining operations with Hertz in 2016.
Dollar Rent a Car in Australia have a decent foothold in the country too with almost 80 branches and, needless to say, a comprehensive fleet of competitively priced, modern vehicles. See below for details and deals.
East Coast Car Rentals
East Coast Car Rentals in Australia are an independent company that have been hiring cars to travellers since 1979. Trading under their name in ten sites over the country, East Coast Car Rental also act as agents for Sixt Rent a Car (founded in Bavaria, Germany in 1912 making them arguably the oldest car rental company in the world) adding another half dozen locations to their portfolio.
Boasting a modern fleet of vehicles from the economic right through to one-tonne vans, East Coast is always worth checking out when you're looking for a rental bargain.
Firefly Car Rental
Firefly represents Hertz' low-cost rental interests and was formed in 2013 to replace Advantage Rental Car, which was sold after Hertz purchased the Dollar Thrifty Automotive Group.
Firefly Car Rental Australia began 2014 but, despite being relatively new to the country, already has thirty locations equally split between major airports and popular cities.
Firefly has a focused fleet of vehicles that provide economic, standard/intermediate cars to the traveller which helps to keep costs low. Make them a go-to destination for a bargain.
Where to go for road trips in Australia?
Being such a big country, there's countless places to start your Aussie road trip and just as many destinations to adventure to.
Here's a few ideas for driving trips in Australia that will get you out seeing the natural beauty and ticking off the many scenic drives the country has to offer…
Sydney – head into the Blue Mountains or to Gosford or Woy Woy to enjoy some picturesque and quieter beaches.
Melbourne – journey along the Great Ocean Road or to Grampians National Park.
Brisbane – head to the Gold Coast for the amusement parks or north into the Sunshine Coast Hinterland.
Adelaide – explore the Barossa Valley or Clare Valley wine regions, you could even drive the 1,500 km to Alice Springs!
Cairns – delve into Australia's Tropical North.
Perth – Explore the South West region a 3 hour drive from Perth, enjoying good food and pristine beaches.
Driving in Outback Australia
One reason to hire a car in Australia is to get out of the city and explore the Australian Outback.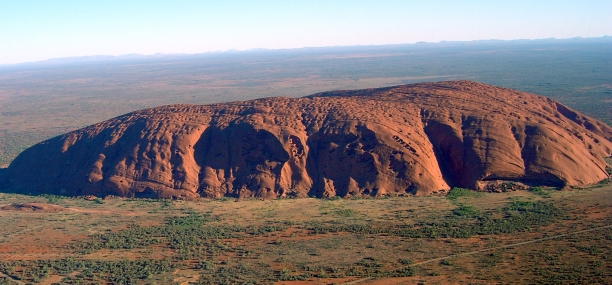 If this is your intention, then it is important to plan your trip carefully.
Distances between towns can be huge, so it is important to be aware of where petrol stations are located so that you are not caught short.
It is also a good idea to carry food and water with you as well as a first aid kit.
Most Australian rental car companies will have special rules about driving in the Outback, so if you are planning on doing this, check with the company when you pick up your hire car.
General Facts about Driving in Australia:
Drive on the left hand side of the road
You must have a valid driving license, if your license is not in English, then you must carry a valid International Driving Permit issued in your home country.
Seatbelts are compulsory and babies and young children must be restrained in an approved car seat (you can hire a seat from rental car companies).
The speed limit on the open road varies from state to state, but generally it's 100km p/hr speed limit, and in some places up to 110km p/hr.
Questions and Answers
Below are some frequently asked questions on Australian car rental that you should know about.
Are road rules the same everywhere in Australia?
The government of Australia provides a set of road rules to draw from, but each state chooses its own. Your rental car company will know if there are specific regulations you need to know about.
Can I drive a car rental in Australia with my foreign driver's licence?
Generally speaking, you can drive any vehicle you are licensed to drive in your home country. If your licence is not in English you will need to have an International Driver Permit (IDP) or a translation done by an official translator.
Which side of the road do I drive on in Australia?
In Australia, you drive on the left hand side of the road. This is the same as in the United Kingdom, Japan and most Commonwealth countries
How old do I have to be to rent a car in Australia?
Most rental agencies require drivers to be at least 21 years of age and to have held their licence for at least one year. There may be additional surcharges for drivers under 25.
Are one-way car rentals in Australia available?
One-way car rentals are available between most cities. Fees may or may not be charged for one-way car hires in Australia, depending on the location, company or vehicle availability at the time.
Will I have to pay tolls?
There are toll roads around Melbourne, Sydney and Brisbane. All tolls roads are cashless, and you will need an electronic tag or pass. Check with your rental company to see if this is included with your car rental in Australia or if you will need to purchase a pass. All tolls will need to be paid.
Can I use my mobile/cell phone while driving?
No, it is illegal to use a mobile phone in Australia whilst driving for phone calls, texting, messaging, social media or taking photos; even if it is hand-held, hands free or secured by an appropriate holder that is fixed to the car. Due to it being shown that people using a mobile phone whilst driving are 4 times more likely to be involved in an accident, anyone found to be touching or using a phone whilst driving are liable to large fines or loss of demerit points.

The only time that a mobile phone can be used to answer a call is if you can operate the phone without touching it and have either Bluetooth or Voice Activation.

When driving smart phones can be used for GPS navigation, or with a Speed Adviser app alert, only if secured by an appropriate holder that is fixed to the vehicle, without obstructing the drivers view. You cannot touch it whilst driving.
Can I turn left turn on red?
Turning left on a red traffic light is not permitted in most states, except where there is a green arrow indicator light allowing a left turn.

In Queensland there are sometimes signs allowing a left hand turn on red; before turning, you must first come to a complete stop and yield to any oncoming vehicles.
Do you need to wear seatbelts when driving in Australia?
Drivers and passengers must wear seatbelts, unless they have a medical exemption. These medical exemptions are very difficult to obtain.

Children must be secured in age-appropriate child seats.
Are most roads sealed?
All roads in cities and most towns would be sealed, as well as major highways and main country roads. However, not all roads in country or remote areas in Australia are sealed.

Unsealed roads may present hazards such as potholes, loose gravel and soft shoulders, and extreme weather conditions can add to the danger.

Rental cars in Australia are generally only allowed on sealed roads. In remote country areas consider renting a 4WD hire vehicle if you are likely to be driving on unsealed country roads or in remote areas.
Are there restrictions on where I can drive with a car rental in Australia?
Some very large areas of Australia are lightly populated and lack basic services; travel in these areas requires careful planning. Ferry travel with a rental vehicle is usually not allowed, meaning you cannot take your rental to Tasmania or New Zealand.

Your rental car agency in Australia may have limitations on driving in northern regions of Western Australia and the Northern Territory.
What's the speed limit in Australia?
Speed limits vary by state and type of road. If you don't see speed limit signs, a good rule of thumb is to assume the limit is 50 km/h in built-up areas and 100 km/h on highways.
What's the blood alcohol limit for drivers?
The legal limit for most drivers is 0.05 percent. Australia has strict drink driving laws, which results in penalties ranging from fines to demerit points, cancellation of your drivers license and imprisonment.

All learner and probationary drivers can only drive with a nil blood alcohol reading in their body.

Driving at or above the legal limit will make your car rental insurance null and void in Australia, so you could be liable for the full costs of any accident.