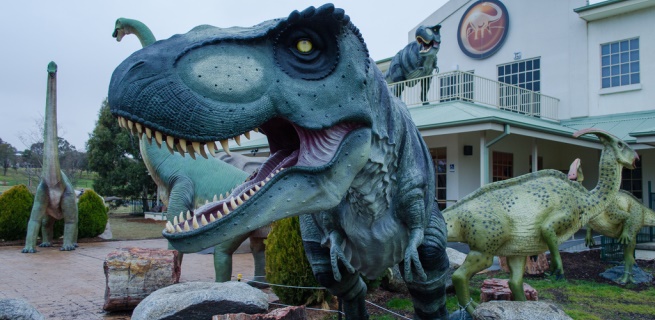 Canberra Airport Car Rental
It is a pleasure to drive around Canberra by car rental because of the great roads, flowing traffic and affordable parking fees, while most national attractions have free parking. After you have enjoyed the city, take your Canberra Airport Car Rental and head to the outskirts for fun-filled activities that can be conveniently reached by hire car.
Getting around Canberra by Car Rental
Planned by Walter Burley Griffin, no visit to Canberra in the Australian Capital Territory should miss a look at Parliament House, the National Museums and Galleries. Take a walk around picturesque Lake Burley Griffin, located in the heart of Canberra in the ACT. Drive up to Mount Ainslie Lookout in your rental car for great views of the city. Unwind in one of the many small cafes or sophisticated restaurants.
A 2-hour drive by hire car brings you to ski paradise at Thredbo, Australia's highest vertical resort and Perisher, Australia's largest resort both located in New South Wales. Families and friends can enjoy both ski resorts through SuperSki Pass, a 5-day lift pass available during peak winter season. Drive on by car rental to Batemans Bay for surfing, kayaking and even skydiving. Pebbly Beach between Batemans Bay and Ulladulla brings you face to face with kangaroos that lounge on the beach.
Mount Majura Vineyard is just a good 10-minute drive from Canberra, perfect for an escape to drink quality Riesling, Pinot and Chardonnay. If you want to continue on a wine tour, the capital of the Canberra district cool-climate wine region of Murrumbateman Take is worth a visit. Just follow the Murrumbateman Cool Climate Wine Drive in your hire car to visit local wineries and private gardens.
Many heritage treasures abound in the historic country town of Yass where you can walk along landscaped streets to visit galleries, cafés and wineries. A short drive from Yass is Gundaroo, another historic city to visit by car rental. Here, you can have a peek of a 19th century Australian village where the view of the hills, river and cattle being grazed by villagers is a sight to behold.
Easy Drive by Car Hire from Canberra to Sydney
On the way to Sydney, you can stop at Jervis Bay and visit Booderee National Park as well as take a cruise to have a meet and greet with the dolphins. A famous retreat for the elite class is the highland town of Bowral. Inhale the fresh air of the Southern Highlands and go horseback riding, wine tasting and browse antique shops in the area.
Probably the most famous stop from Canberra to Sydney by car hire is the Illawarra Fly Treetop Walk, a unique trail that allows visitors to walk above the top of the trees. It has elevated steel walkways that bring you closer to the animals, perfect for bird watchers and nature lovers. Explore Jenolan Caves, one of the world's amazing caves with underground rivers and rock formations before heading to Sydney by Canberra Airport car rental.