One Way Car Rental Australia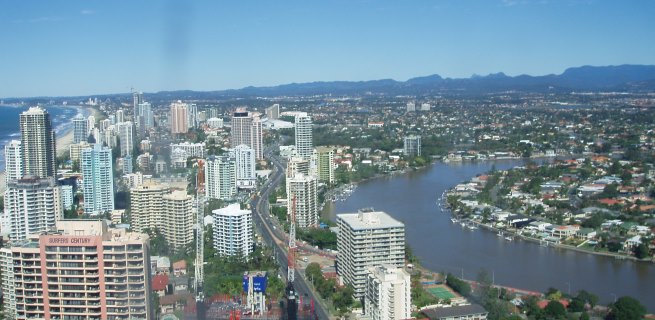 One Way Car Rental Australia
There is just no better way to see this huge and diverse continent than with an Australia one way car rental! Car hire one way in Australia opens up a whole new realm of exploration possibilities, without the restriction of having to return your hire car to the original pick-up point. Just think…you could pick up your car rental one way in Australia on arrival at either Sydney or Perth, for instance, explore you your heart's content and then drop off your rental car at one of dozens of convenient locations around the country. You never have to travel the same road twice and every precious holiday moment can be spent having fun. If you only have a few days in an area, one way car rentals in Australia really comes into its own and cannot be beaten for convenience.
Pros and Cons of a one way car hire in Australia
I am sure you will agree that the Pros definitely outweigh the cons of a one way car rental in Australia when all things are considered. You will be charged a one-way drop-off fee in Australia, which in most instances will increase in proportion to the distance you plan to drive your rental car; the further you take it from the pick-up point, the larger the drop-off fee will be. When you book your Australia car rental one way online with us, the one-way drop off will be included in your quote, so there are no nasty surprises at the end of your rental. You can browse quotes from several different well-know rental companies such as Europcar, Avis, Hertz, National and Budget, among others, and choose a cheap one way car rental in Australia; or the deal that suits you best. You can choose anything from a small compact car to a full size sedan or rugged off-road 4WD vehicle to tackle any terrain.
Australia one way car hire, getting off the beaten track
You have the country in the palm of your hand with an Australia one way car rental! The choice of itineraries is overwhelming, and will depend on personal preference and how much time you have at your disposal. Love the great outdoors? Go walkabout up the east coast from Melbourne, Sydney or Brisbane to Cairns, stopping off to explore Mullumbimby and Nimbin before you visit Surfers Paradise. Watch the humpback whales off Hervey bay and detour to the islands of the Great Barrier Reef for an underwater adventure you just cannot beat. At the end of the tour drop your one way car rental in Australia off in Cairns.
For something completely different drive your one way car hire in Australia all along Highway One to Adelaide, Perth and Darwin to circumnavigate the country; see as much as you can fit in, and when your holiday time is up just return your rental car to one of the many convenient drop-off locations all around the country.