Rental Cars at Toronto Airport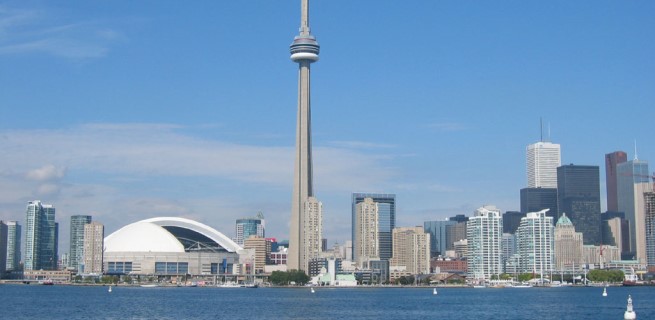 Compare Toronto Pearson Airport Car Hire, Ontario
Our Toronto Airport car rental is the easiest, most efficient way to see the city.
Book online here today to grab a deal. If you try to book at the airport itself, you might just miss out and you'll definitely pay more for your hire car.
We offer the best deals from top rental car companies like Hertz, Avis, Thrifty, Alamo and more.
Grab a deal on compact, economy, mini vans, SUVs and luxury vehicles for the ultimate road trip!
A bustling metropolis in the heart of Ontario, Toronto is the perfect place for a self-drive holiday in Canada.
Driving around Toronto City
As the most populous city in Canada, Toronto offers no end of activities and things to do.
Divided into six "miniature" cities, getting around this expansive city is easiest when you have your own car.
You can explore Old Toronto with its artistic culture. In downtown, you will find shopping on Yonge Street.
Numerous cafes and restaurants make up the Distillery District and one of the largest nightlife districts in the North America is also found here.
No Toronto holiday would be complete without a walk on the CN Tower, the western hemisphere's tallest freestanding structure.
For something a bit more serene, drive your rental car across town to the Scarborough Bluffs, a scenic spot where towering cliffs overlook the ocean.
With over 5000 animals, the Toronto Zoo is another fantastic outing.
For water sports, swimming and family fun, Woodbine Beach is a great stop.
There is so much to see and do, and having your own car means you will have enough time experience everything you desire.
Drive to Golden Horseshoe region
Explore the Golden Horseshoe Region by car easily with plenty of top sights to see along the way.
Nestled in the heart of the Golden Horseshoe Region, Toronto is surrounded by numerous attractions cities and adventures.
Well maintained roads lead travelers throughout the area, which makes it easy to explore this vast terrain.
One such location is Niagara Falls, a short hour and a half drive south of Toronto, this stunning natural landmark is must visit.
If you choose to venture north you will find Vaughan home of Canada's largest amusement park and perfect for a family outing.
For something a bit quieter, head 45 minutes south to Burlington, where you can stroll through the largest botanical gardens in the country.
After a fun filled holiday exploring Toronto, the Golden Horseshoe or even all of Ontario; we make it easier than ever to return your vehicle.
Simply bring it back to our Toronto Airport rental car location, board your flight, and we will take care of the rest.