Scenic Drives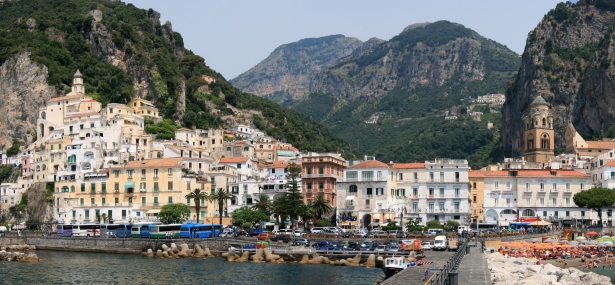 The World's Best Self-Drive Scenic Drives
There really is nothing quite like getting out on the road and exploring a new town or country.
In order to really plan a road trip, however, you need to do more than just book a rental car and make hotel reservations.
You need to plan each part of your trip including travel times, stops and sights along the way. That way, you will know where to book your accommodation for each overnight rest point.
Planning your drive, booking your rental car and making your hotel bookings can all be done online and with discounts if you know which sites to book on.
Scenic drives can include day trips to longer road trips that take you all the way across a country.
The route you decide will largely depend on where you are visiting, how much time you have available and what you hope to see along the way.
Top driving routes in the USA and Canada
Scenic drives in the USA include the 300 mile long Hawaii Belt, the Florida Keys Overseas Highway, the Pacific Coast Highway in California, Virginia's Skyline Drive and the famous cross-country Route 66.
Each of which has its own allure so, if you enjoy the island life, you will love touring Hawaii's Big Island; and if you want to visit as many US states as possible, then Route 66 is perfect.
As for Canada, you have your choice of out of the way drives like the Viking Trail in Newfoundland, the Icefields Parkway mountain drive in Banff, Alberta or those with an ocean view like New Brunswick's Fundy Coastal Drive.
Scenic drives in the UK and Europe
The UK has a number of quiet stretches of road like Black Mountain Road.
There are also coastal drives such as The Glens of Antrim and those rich in nature like the Horsham to Winchester drive and the Land's End to St Ives trip where the rich blue sky reaches down to greet the lush green land.
As for the rest of Europe, a drive through the Central Swiss Alps, Germany's Black Forest, Stelvio Pass in Italy are all popular adventures along with various routes through mountainous areas in France and Austria.
Popular drives in Australia, New Zealand and South Africa
For beach lovers heading down under, there are various Australian beach and ocean drives including the Rockingham Scenic Drive, Great Ocean Road and a trip along the Fleurieu Peninsula.
Wine enthusiasts should definitely make their way through the Barossa Valley and the Grampians.
Other options include the shorter Blackall Range mountain route and the Savannah Way which, as the name suggests, takes you on a more central Australian route.
In New Zealand, you will have plenty to feast your eyes on when you make your way around Rotorua's Blue and Green Lakes, enjoy a trip from Picton to the small village of Havelock and enjoy a beautiful view of the Sounds.
Other popular routes include the Famous Milford Road and a trip from Greymouth to Westport. No matter what you choose, you are in for a treat!
In addition to all of these great drives, there are plenty of other worldwide choices like a winding trip around Chapman's Peak in Cape Town, South Africa or a drive up the east coast from Cape Town to Durban.
While the east coast boasts a warm current and plenty of greenery, the west coast of South Africa is met by the cold Atlantic and is far less abundant in life and settlements. So, if you are looking for a real getaway, this is it!