Sacramento International Airport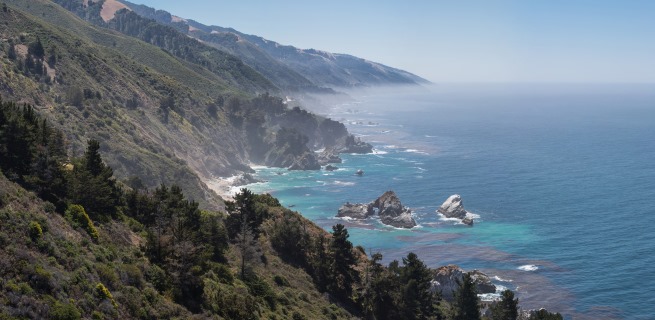 Car Rental at Sacramento International Airport
If you're heading to California's capital you can grab a deal on a hire car at Sacramento International Airport whether you're driving in and around the city or are heading further afield.
Search our site for low rate offers on quality rental cars from big brands such as Thrifty, Avis, Alamo and Europcar.
Drive away with savings on compact, economy, mini vans, SUVs and luxury vehicles.
Located at a distance of 10 miles northwest of downtown, Sacramento International Airport serves northern California and surrounding counties.
Domestically, it is a busy hub for those flying in to northern California with plans to drive south of the state via several main arteries, or those flying out of the state with plans to get to Arizona, Nevada, Oregon, Colorado and Washington that are served by major airlines.
Consequently, getting a rental car at Sacramento International Airport is easy, with options to book one way car rentals from Sacramento International Airport and drop them off at various locations throughout the Pacific Northwest or American Southwest.
Around the State Capital
Though not the biggest city in California, Sacramento is the state capital that owed its beginnings to its location at the confluence of the American and Sacramento Rivers.
Founded by a Swiss immigrant, Sacramento has risen to become 'America's Most Diverse City' in the early aughts of the 21st century.
It has, however, held on to its roots which you can experience in the Old Sacramento Historic District less than 10 miles by car.
There are plenty of shopping options for souvenir hunting and informative entertainment at the Sacramento Zoo for the kids.
The train aficionado may want to squeeze in a visit to the California State Railroad Museum on a day tour.
Napa Valley and NorCal Wine Country
For a sampling of some of the best vintages in North America, drive inland to Napa Valley and North California's wine country, a leisurely drive of about 85 miles by car.
A drive further south will bring you to Modesto County which produces the bulk of California's wines.
This is one of the drives that should be savored if you are looking to sample more than Chardonnay.
Yosemite National Park
The granddaddy of all parks that inspired the conservation movement in the United States is Yosemite National Park.
At more than 740,000 acres, it is one of the most important national parks in North America, and one of the richest in terms of wildlife and variety of landscapes.
The eastern entrance to the park is a mere three-hour drive.
One way car rental drop off locations can be found in city offices at Fresno or at Fresno Yosemite International Airport.
Pacific Coast Highway
One of the most scenic road trips not just in the United States but also in the world, the Pacific Coast Highway consists of portions of State Route 1 and US Highway 101 that run the entire length of California's coast, from Orange County all the way up to Crescent City right at the Oregon border, a drive of 800 miles.
The most dramatic scenery stretches from Malibu in the south to Big Sur about six hours north by car, so if you are pushed for time, this stretch of PCH is the one you will want to do.
A closer drive would be from San Francisco then across the Golden Gate Bridge and into the dreamy Cliff-side resort town of Mendocino.
From there, the towering redwoods of the Avenue of the Giants in southern Humboldt county is worth day trip.
One way car hire from Sacramento International Airport can be dropped off at Portland International Airport if flying back home from Oregon, or at Los Angeles or San Diego International Airports if driving south.
The Grand Circle via Route 66
The 'Mother Road' is one of the most legendary routes in the United States that just begs to be explored.
As befitting its moniker, Route 66 cuts through eight states and some of the most dramatic ochre landscapes there is in the American southwest, the most compelling reason why most travelers of past and present hit the open road.
The 2,500-mile drive from California to Chicago can be spread over a week to allow for pleasant diversions along the way, particularly the Grand Circle of national parks that is spread over four states.
This trip typically takes seven days, and with one way car rental, you don't have to return to the same location.
Drop off locations can be found in plenty of city offices and international airports of Utah, Arizona, New Mexico and Colorado.