Car Hire Paris Orly Airport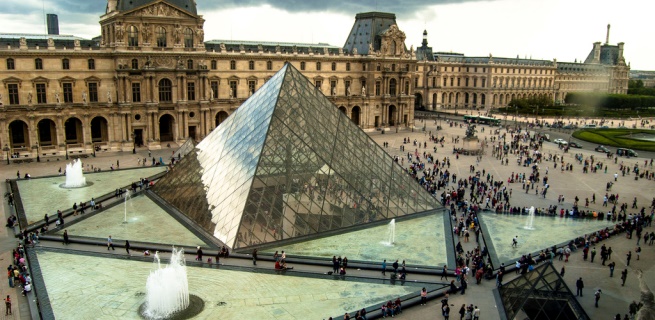 Book and Compare Car Rental in France at Orly Airport
If you're heading to the City of Love (and Lights!) and you'd like to explore the city at your own pace or perhaps further afield by car with several day trips, grab a low rate on car hire at Orly Airport by searching our site today.
With bargain offers from big brand auto rental companies such as Europcar, Hertz and Avis you'll find discounts on small to mid-size to large vehicles.
Keep it French and hire a Peugeot or explore other popular rental cars such as Toyota, Hyundai and Nissan.
The Paris Orly Airport is the gateway to the South of Paris.
As the s­econd busiest French airport, millions of tourists start their Parisian journey here.
Only 13-km drive to central Paris, a rental car offers comfort and convenience as you travel around the winding roads of Paris.
Feast your eyes on every bit of Paris and stop where you want, as having your own car will offer views of Paris that public transportation cannot offer.
Breathtaking sights in the City of Lights
Paris is indeed a sight to behold morning, noon and night.
Once you have settled in the hotel, lose yourself in exploring the city and surrounds.
You should head on over to the world famous Eiffel Tower, a testament to all that is good and beautiful in this City of Lights.
The Louvre Museum, Notre Dame Cathedral, the Panthéon, Arc de Triomphe as well as the coveted Moulin Rouge Cabaret are also within easy reach.
The city is bursting with culture at the seams that oftentimes it is easy to miss sights that are not as famous as the others.
Having a car lets you take your time to explore places like the Orangerie, home to eight Monet waterlily paintings and Paris' hidden outdoor museum located at the back street of Rue Cavalotti.
Hidden shops in St. Germain will not be so hidden anymore as you taste the flavours of Paris exemplified in richest chocolates and balsamic dressings.
O Chateau Wine Tasting and Wine Bar and Vendanges de Montmarte are must-visits for a taste of authentic French wines.
Paris, off the beaten path by car
Aside from the culture that the city offers, immerse yourself and fall in love with the charming out-of-the-way sights of Paris.
With so many stunning sites in Paris and beautiful scenic drives in France, there's no end to the romance.
Roll down the windows as you drive on to Chapeau Melon in 92 Rue Rébeval, a place for wine-lovers and foodies, that not many first-timers reach, as it is not so accessible by public transportation.
The lesser known Parisian neighbourhoods like Batignolles and Brochant areas as well as the border between the 5th and the 13th introduces you to quaint shops and Roman ruins respectively that will endear Paris to you even more.
It is so easy to acquaint yourself with both the bustling and peaceful side of Paris.
There is simply so much to do and see in Paris that cannot be missed during your visit here.
Hiring a car at Orly Airport is a must for those who want to make the most of your stay in the most romantic city in the world.