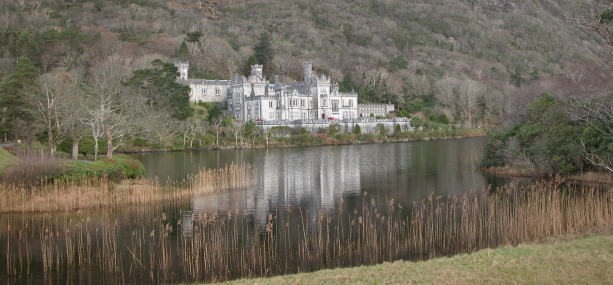 Scenic Drives in Ireland
Ireland is in a league of its own when it comes to lush greenery and a strong sense of heritage and culture. For travellers who really want to get a taste of Irish life, the best thing to do is to rent a car and make your way around by exploring some of the most scenic driving routes. You can even go so far as to plan out your route, book your accommodation and rental car all online! Not only will you have a clear idea of where you are going and your budget but you can also stand to save a fair amount by booking your car rental and hotels together.
Short to medium length Irish driving routes
There are a number of relatively short driving routes to choose from. So, if you don't quite fancy a long road trip, then one of these options should be right up your alley!
The Sheep's Head Way takes you all the way around the Sheep's Head Peninsula with plenty to see along the way. The whole trail is only about 88km long which makes it more than doable for any driver.
A trip around Dingle Peninsula is another entertaining and scenic drive that is only 75km in length. There are a number of places to stop and take in the sights and views along the way and this is ideal for travellers who wish to dive right into the Irish way of life. Make sure that you look out for ancient buildings and many other important landmarks.
The drive from Bantry, Killarney is only 80km long but, during peak tourist seasons; this route can become rather busy and congested. If you don't mind a bit of traffic, then feel free to enjoy this scenic drive. If you would rather avoid the mad rush, then consult with a local travel advisor prior to booking your trip. Off peak holidays have many perks including lower rates and even better deals!
Longer scenic drives in Ireland
If you have more time to spare and you enjoy a longer drive, then the Copper Coast route is a top contender. With 120km of beautiful coastal sights, there is always something to see and everyone is sure to be entertained.
An even longer route takes you from Galway to Westport and this trip has everything you could ever expect when it comes to a road adventure! Enjoy everything from coastal views to the Connemara National Park and take the time to make as many stops as possible to indulge in some local treats.
Ireland has something for everyone and, whether you are looking for a cross-country adventure or just a short road trip, there are a number of routes that you can explore. Bear in mind that one way car rentals make it possible for you to travel from one city to the next without being forced to make your way back just to return your rental vehicle.