Canada Car Rental for the Ultimate Road Trip!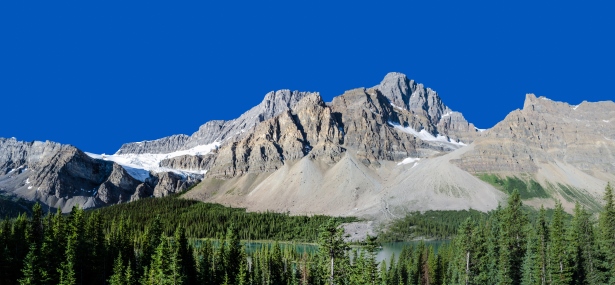 Compare Deals on Auto Hire in Canada & Book Online
Filled with stunning landscapes, beautiful beachfront cities and easy to navigate roads, Canada is the perfect self-drive holiday destination.
Having your own rental car in Canada allows you to navigate the many scenic drives of each region, and with so much to see and do, you are sure to be entertained.
Whether you wish to enjoy the peaceful harbours of Vancouver or experience the majestic Niagara Falls, traveling by car is the way to get there.
Find great deals right here on our website from trusted car rental companies like Avis, Budget, Hertz, Thrifty, Europcar and Alamo.
You'll find specials on all types of vehicles such as compact, economy, mini vans, SUVs and luxury cars.
Explore Canada by Car
Those looking to truly explore the best that Canada has to offer, may want to consider starting in Toronto.
Nestled in the southeast corner of the country, it is surrounded by amazing sites such as Niagara Falls and many small town destinations that are easy to reach by car.
Those looking for some outdoor adventures may want to travel to the Rocky Mountains.
Starting in Vancouver, you can take your hire car west to the beautiful Fraser Valley, pay a visit to Mount Robson, the highest peak and then head on to Banff National Park, where you can experience the true wonder of the area.
Wide roads, beautiful landscaping and plenty to stop and do along the way make traveling across the country fun, exciting an easy.
Licensing and Road Rules In Canada
In Canada, it is required that you have a valid driver's license from your country of residency or an international license.
While the legal driving age in the country is 16, most car rental companies will only allow those over 25 years old to rent a car.
It is important to know the rules of the road in the area you are in as well.
In Montreal, it is illegal to turn on a red light, while in other provinces it is allowed.
They also drive on the right side of the road with the driver's seat on the left side of the car.
Be sure to look up Canadian road rules and current laws for the area you will be visiting.
Canada Car Rental FAQ's
Can I drive with my foreign driver's licence?
You'll need a full driver's licence that you have held for at least one year to rent a car in Canada. It's a good idea to bring an International Driving Permit (IDP) if you don't have a Canadian or US licence, and it's essential if your licence is not in English. You may be asked for your passport as well.
Which side of the road do I drive on?
Drive on the right side of the road. Pass on the left.
How old do I have to be to rent a car in Canada?
You will usually need to be 21 to rent a car in Canada. There may be additional charges for drivers under 25. It is very uncommon for rental companies in Canada to have a maximum age for drivers.
Are one-way rentals available?
One-way rentals, in which you return the car at a location different from where you picked it up, may be available if you are traveling between major cities. Some companies place restrictions on travel between provinces or across the border into the US.
Will I have to pay tolls?
There are toll roads in Quebec, Ontario and British Columbia. Generally you can pay tolls with cash or a credit card; tolls are discounted if your car has a transponder, although the rental agency may charge additional fees. On two of the toll roads, Highways 407 and 412, tolls are calculated according to the number of kilometers you drive. Cameras capture your entry and exit and a bill is sent to the rental agency, which will add administration fees and charge your credit card.
Can I use my cell phone while driving?
You may use your cell phone while driving as long as it is secured to the car or your person, and you don't have to touch it or look at it while using it.
Can I turn right on red?
You may turn right on red after coming to a complete stop, unless there is a sign saying you may not.
Are seatbelts required?
All drivers and passengers are required to wear seatbelts in Canada. The driver can be fined if anyone under the age of 16 is not wearing a seatbelt, and passengers 16 and over can be fined for not wearing one. Children must be secured with appropriate child restraints until they are 145 cm (57 in) tall or 9 years of age.
Are most roads sealed?
All highways and main roads in Canada are sealed. Remote areas such as the Yukon and Northwest Territories may have unsealed highways.
Are there restrictions on where I can drive?
You may not drive off-road unless you have rented a vehicle specifically for that purpose. Some rental companies do not allow travel between provinces or across the US border; some do allow it but limit the mileage included in the rental.
What's the speed limit in Canada?
Unless there are signs that say otherwise, speed limits are 50 km/h in built-up areas, 60 km/h to 80 km/h on rural roads, and 80 km/h to 100 km/h on motorways.
Are winter tyres required in Canada?
Currently, winter tires are mandatory in Quebec from December 1 to March 15, and on many roads in British Columbia between October 1 and March 31.
What's the blood alcohol limit for drivers?
The legal limit is 0.08 percent.
Can I smoke while driving?
It is currently legal in Canada to smoke while driving. However, your rental agency may charge you a hefty cleaning fee if you do.