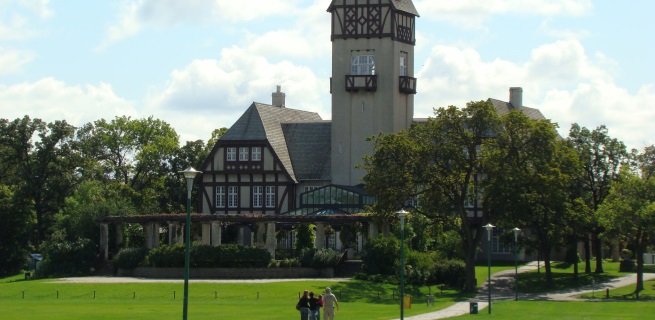 Winnipeg Airport Car Rental, Manitoba
Located in the heart of the Canadian Prairies, Winnipeg, Manitoba is a beautiful, unique city that offers much for visitors and the best way to see it all is with your own personal car hire. Located inside the Winnipeg International Airport our Winnipeg Airport car rental in Manitoba makes it easy for you to go straight from your flight to your rental car, allowing you to make the most of your holiday. With a large fleet of rental cars available, there is sure to be a car to meet your needs.
Explore Winnipeg by Rental Car
Divided into several districts, Winnipeg is a multicultural melting pot filled with an exciting mix of activities. You may choose to take your rental car to the Exchange District National Historic Site where you will find art galleries and multiple cultural experiences. Corydon Avenue is a great spot for shopping, while Main Street has several museums and historical sites. One of the most popular city attractions is The Forks. Here you can explore the Forks Market, a network of hundreds of shops. You will also find the Historic Rail Bridge, Prairie Garden, scenic Riverwalk and even a playground. When you have your own rental car, there is no end to the places you can visit.
Escape Winnipeg City in your Hire Car
If you are ready to leave the city behind, you rental car is your ticket to the activities and beauty of the surrounding prairies. One of the most popular outdoor locations, Assiniboine Park is a natural playground filled with tree forts, mazes and sculptures. A bit further from the city, Birds Hill Park is a 24 kilometre drive away, and features over 30 km of trails winding through beautiful forest, all boarding a small lake. Another must visit is the Oak Hammock Marsh Interpretive Centre, voted the "Best Environmental Experience in the World" for its exhibits, guided walks and beautiful marshland. No matter how far away you wish to venture, it is all with easy reach when you have your own car hire.
At the end of your holiday it is easy to return your rental car to our Winnipeg Airport car rental Manitoba location. Simply drive back to the airport, come to our rental car location inside the airport and drop off your car before taking your flight home. There is no easier or better way to get around this scenic area.
Major Canada Car Rental Locations