Car Hire Salt Lake City Airport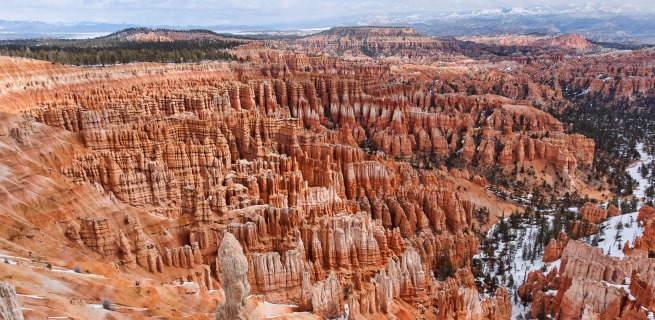 Compare Car Rental at Salt Lake City, Utah Online
If you're planning a trip to spectacular Utah, grab a deal on car hire at Salt Lake City Airport to enjoy discount offers online.
Search our site to compare low rates rentals from big brands such as Thrifty, Avis, Hertz and Alamo.
Enjoy a wide choice of reliable vehicles such as Toyota, Chevrolet, Ford, Nissan, Hyundai and more.
Salt Lake City International Airport serves the capital city of Utah and is only 4 miles west of downtown.
As Salt Lake City is the state's largest city known for its panoply of multi-coloured terrain, grabbing a rental car at Salt Lake City Airport puts travelers on the road to the magnificent canyonlands of the American southwest.
Discover Salt Lake City
Salt Lake City (SLC) is laid out in an easy-to-understand grid pattern which originates from downtown.
Farther from here, blocks become irregularly spaced, and the geography of the valley makes the north-south orientation a preferred way to drive around.
As SLC is home to the Church of the Latter Day Saints, you may want to drop a short visit at the Temple Square, the LDS Church's world headquarters.
Highway 12
Considered one of the most scenic highways in the United States, this All American Road cuts through Capitol Reef National Park, four hours south from Salt Lake City Airport; Bryce Canyon National Park is another three hours south from there.
In between are a plethora of scenic and lookout points that would make for the ultimate road trip.
The highlights of this route include the Anasazi State Park, Escalante's Petrified Forest, the Grand Staircase Monument, and the Red Canyon before concluding the trip at Bryce Canyon National Park.
Las Vegas
The "Playground of America" may be in a different state, but it is just within striking distance from Bryce Canyon National Park.
So if you are heading out via Highway 12, consider making an extended trip to Las Vegas, four hours due southwest.
Despite its reputation as catering to high-rolling visitors, Las Vegas has child-friendly entertainment options that would entertain and educate kids while the adults try their luck at the slot machines.
The Grand Circle
Zion, Bryce, Capitol Reef, Arches, Canyonlands and the Grand Canyon National Parks – in that driving order encompass portions of five states: Utah, Nevada, Arizona, New Mexico and Colorado.
This itinerary covers about 1,500 miles of the most stunning landscapes of the American southwest, and therefore best spread out over a period of several days.
The Grand Circle is dotted with accommodation for those traveling by car, so a stretch of one to two weeks on the road can be arranged.
It takes a lot of planning to make this ultimate road trip come true, but the vistas and the opportunity to be away from your usual environment will be worth your while.
Navajo Nation
The American southwest contains a semi-autonomous swath of ancestral land administered by the indigenous Navajo.
The area occupies 71,000 square kilometres and portions of Arizona, Utah and New Mexico; you would need a well-provisioned to comfortably see the attractions this spiritual land offers.
Apart from getting a glimpse of the ways of life of these Native Americans, you will have the added bonus of experiencing the water-carved rock formations of the Antelope Canyon, the sandstone buttes of Monument Valley, and the centre of the prehistoric Anasazi civilization at Shiprock, all of which are under the stewardship of the Navajos.
Renting a car in Salt Lake City Airport will put you less than eight hours away from the largest Indian reservation in the United States.
From here, you will be within a day trip distance from world-renowned amazing rock formations, so it's a great destination to stop for a while if you are planning to do a tour of the Grand Circle.