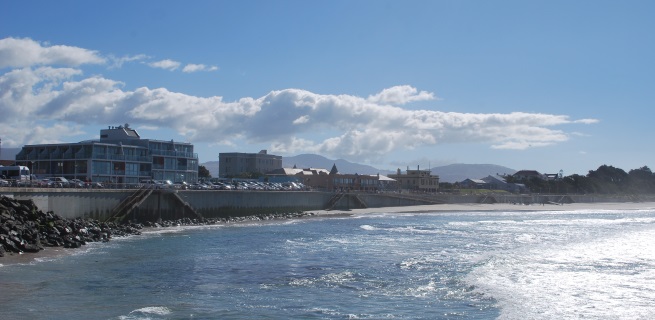 Dunedin Airport Car Rental
Dunedin is a city of culture and learning, distinguished by its university, vibrant student culture, libraries, museums, and galleries. It is considered as the most preserved Victorian and Edwardian heritage city in the southern hemisphere. The best way to discover it all is with hire cars from Dunedin Airport car rental.
Traveling by car in this historic and culture-rich city is the best thing you can get. There's nothing better than seeing the city, street by street, just within your reach. Dunedin Airport car rental starts when you arrive at the airport. Pick up your rental car and arrive in your hotel, you can leave your things and start unraveling the beauty of Dunedin.
Dunedin city by hire car
Dunedin offers a wide range of accommodations, restaurants, arts and crafts, attractions, eco tours, and cruises to the wildlife situated on the Otago Peninsula that is unique in the world. As New Zealand's oldest city, Dunedin possesses a unique combination of cultural riches, fine architecture, and world-famous wildlife reserves.
Dunedin values its heritage and preserves it for everyone to see. Fine examples of working heritage include Speight's Brewery, the Gasworks Museum, and the Taieri Gorge Railway. You can see the finest architectural beauties of the city by traveling in the comfort of your car rental.
Wildlife and beaches by rental car
Dunedin is home to New Zealand fur seals, rare sea lions, yellow-eyed penguins, and the only mainland royal albatross colony anywhere. It is also home to the New Zealand Marine Studies Centre and award-winning tour operators such as Monarch Wildlife Cruises and Tours, Elm Wildlife Tours, Penguin Place, and Nature Guides Otago. Drive your rental cars just 20km north of Dunedin to visit the award winning Orokonui Eco-sanctuary and its many species of native forest and wildlife.
Dunedin also has a spectacular and varied coastline. Surfers can have a great time with the wide number of beaches. St. Clair, with its vibrant and cosmopolitan Esplanade, is just a ten minute drive from the city by car rentals. Another option is the Tunnel Beach, with its private, moody, and dramatic atmosphere. The Long Beach is great for rock climbers and cave dwellers, reached via Port Chalmers.
Make the best out of your stay in Dunedin with a hire car from Dunedin Airport car rental. Commuting might just take away the hours you have in exploring the whole city. In addition, the travel back home will be more convenient.