Dunedin Airport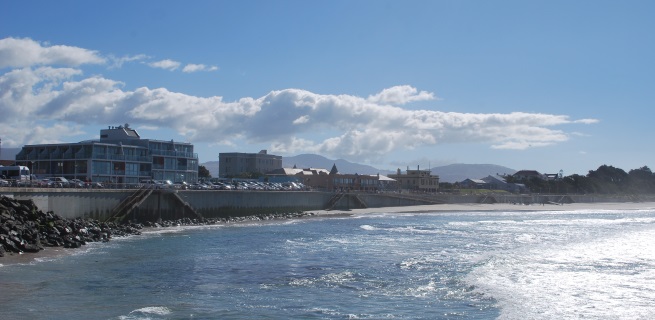 Dunedin Airport Car Rental
If you're flying to Dunedin and plan to get around to visit the many beautiful sights and attractions at your own leisure, lock in a low rate hire car in Dunedin Airport ahead of time to save big on small, mid-size and large vehicles.
Search our site by travel dates to see special offers from trusted auto hire companies such as Europcar, Hertz, Avis, Budget and Thrifty.
Book online today to secure the best deal on a rental car, choose from reliable vehicles like Toyota, Ford, Mazda, Kia, VW, Nissan and others in all sizes from hatches to sedans to 4WDs and mini vans.
Dunedin is a city of culture and learning, distinguished by its university, vibrant student culture, libraries, museums, and galleries.
It is considered as the most preserved Victorian and Edwardian heritage city in the southern hemisphere.
Traveling by car in this historic and culture-rich city is the ideal to get to all the popular, as well as out-of-the-way places.
Things to do in Dunedin
Dunedin offers a wide range of accommodation, restaurants, arts and crafts, attractions, eco tours, and cruises to the wildlife situated on the Otago Peninsula that is unique in the world.
As New Zealand's oldest  city, Dunedin possesses a unique combination of cultural riches, fine architecture, and world-famous wildlife reserves.
Dunedin values its heritage and preserves it for everyone to see.
Fine examples of working heritage include Speight's Brewery, the Gasworks Museum, and the Taieri Gorge Railway.
Exploring wildlife and beaches
Dunedin is home to New Zealand fur seals, rare sea lions, yellow-eyed penguins, and the only mainland royal albatross colony anywhere.
It is also home to the New Zealand Marine Studies Centre and award-winning tour operators such as Monarch Wildlife Cruises and Tours, Elm Wildlife Tours, Penguin Place, and Nature Guides Otago.
Drive just 20km north of Dunedin to visit the award winning Orokonui Eco-sanctuary and its many species of native forest and wildlife.
Dunedin also has a spectacular and varied coastline. Surfers can have a great time with the wide number of beaches.
St. Clair, with its vibrant and cosmopolitan Esplanade, is just a ten minute drive from the city.
Another option is the Tunnel Beach, with its private, moody, and dramatic atmosphere.
The Long Beach is great for rock climbers and cave dwellers, reached via Port Chalmers.
If your NZ road trip is continuing from here, consider a drive up to the northern tip of North Island to visit Blenheim, and explore Cloudy Bay and the nearby Nelson Lakes National Park for stunning scenery.
And when it's time to head home, simply drive back to Dunedin Airport and drop off your vehicle at the appropriate car rental depot before walking inside to check-in.