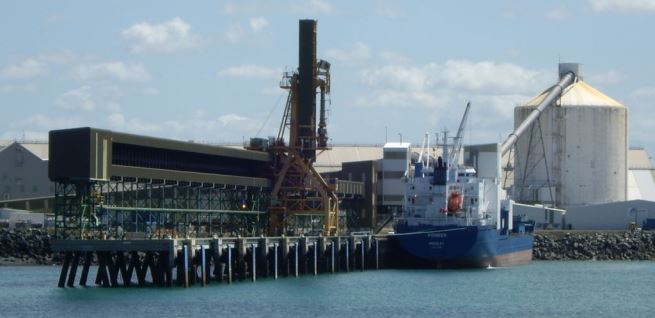 Cheap Car Rental in Mackay Airport, Queensland
Mackay Airport in Queensland is one of the most popular airports in the country. A large number of incoming visitors to this airport make their way to the popular Whitsunday Islands just off the coast of Queensland. The large number of visitors makes for a great demand for car rental in Mackay Airport. Visitors and tourists simply don't have the time to navigate the city and hunt for the right Mackay Airport car rental deal.
Which Mackay airport car hire company to choose?
Mackay Airport plays host to a number of reputable car rental companies including Avis, Budget, Europcar, Hertz and Thrifty. Any one of which is fully equipped and experienced in providing you, the customer, with the best Mackay Airport car rental at the best price. However, availability is crucial and booking in advance will not only ensure that you get the vehicle you want but also at the right price. One way car rentals in Australia are available to other major cities including Cairns, Brisbane and Sydney. Shopping around and booking online has proven to be the best way to compare car rental companies to find a cheap car rental in Mackay Airport and snap up those bargains!
Experience Mackay and surrounding areas
The whole point of having your own Mackay airport car hire is to give you the freedom to explore on your own terms. Just 10 minutes north of Mackay, you will find the small town Farleigh. The Farleigh Sugar Mill is open for guided tours where you can see one of the main Australian sugar manufacturers in action.
Perhaps a bit of a drive, the Eungella National Park is 80km from Mackay and is certainly worth the trip! This dense rainforest area is scenic and therapeutic in itself but it's the presence of platypuses that really attracts all the fuss! There are plenty of trails for you to explore and a picnic area so don't forget to pack some delicious treats too!
For a bit more excitement that the whole family can enjoy, pay the Finch Hatton Gorge a visit. Here, you can enjoy some breathtaking views from a height of 25m! Glide your way along the suspended cable over a distance of 350m and control your speed as you go. Guided forest walks are relaxing, entertaining and the perfect way for the kids to learn something new without any effort!
If you fancy a little water fun or you are just dying to cool off, head on over to the Mackay Lagoon for a swim. It's just on the outskirts of the Mackay CBD and is a free for all fun water wonderland!