Car Rental Anchorage Airport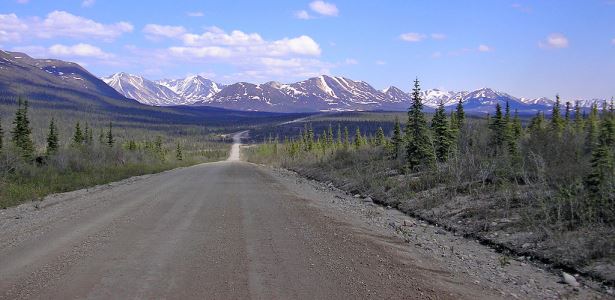 Book Car Hire at Anchorage Airport, Alaska
If you've got a trip planned to see the stunning sights of Alaska and would like the flexibility and freedom to enjoy day trips or long road trips, grab a deal on car hire at Anchorage Airport and secure the best vehicle for your trip.
With special low rates on compacts, SUVs, 4WDs and economy vehicles, book online now and simply pickup when you land and start your adventures!
Checkout discount prices from big brand auto hire companies like Hertz, Avis, Thrifty and more.
Located on the crook of Knik and Turnagain Arms of the Cook Inlet in south-central Alaska, Anchorage is the largest city in the state.
Anchorage is also the main gateway to popular destinations like Kenai Peninsula via Seward Highway, and Denali National Park via Parks Highway, all within a manageable two- to three-day drive.
Within Anchorage downtown itself there are plenty of tourist draws like the Anchorage Zoo, the Museum of History and Art, the Alaska Native Heritage Center, and the Alaska Wildlife Conservation Center for visitors who may not have ample time to explore the 'Great Land's' legendary outdoors.
Even the most time-constrained visitor can soak up the Anchorage air from downtown via the 14-mile Tony Knowles Coastal Trail.
Given Anchorage's land area (a massive 1,900 square miles as opposed to New York's 300 square miles), however, Brown and Black Bears, Moose, Dall Sheep, and migratory Birds can as easily be spotted within city limits as one can while exploring the foothills of the Chugach Mountains less than 30 minutes south by car, or driving the 127-mile Seward Highway starting 80 miles south of Anchorage.
Ted Stevens Anchorage International Airport, four nautical miles southwest of downtown, serves the Anchorage area and flies up to 2.5 million passengers a year from the Lower 48 during the peak months of May through September.
Wildlife Viewing Along Parks Highway
Alaska's major tourist draw is its impressive range of wildlife, and while not many may have the luxury of time to actively seek them out in the remotest reaches of the Alaskan wilderness, there is a good chance of seeing Alaska's 'Big Five' – Dall Sheep, Caribou, Moose, Wolves, and Grizzly Bears – on the 323-mile drive along the Parks Highway (Alaska Route 3) using one way rental cars from Anchorage Airport to Fairbanks International Airport about seven hours north.
What makes Parks Highway even more popular is its access to Denali National Park where the Big Five, a smattering of other park denizens, and about 100 species of birds in summer, reside.
Many visitors traveling by car opt to stay a few nights in Healy two hours south of Fairbanks, as the park's entrance at Milepost A 237.4 is just 11 miles south.
As the second largest population center in Alaska, Fairbanks also offers visitors a glimpse of the Alaskan interior and, if they opt not to drop off their rental cars yet, puts them on the road to a more ambitious 1,500-mile drive on the ALCAN Highway.
Mt. McKinley in Denali National Park
The Anchorage-Fairbanks route is one of the more popular drives in Alaska because of ease of renting a car in Anchorage Airport for a drive along the Parks Highway which skirts the eastern fringes of the Denali National Park four hours to the north.
The Park Roads, however, are not open to private vehicles after Mile 14, so you may choose to board the Park Shuttle or arrange for a tour-guided private bus for better chances of seeing wildlife up close.
If you choose to grab a one way car rental from Anchorage Airport, you can drive the one-mile, round-trip Savage River Loop Trail and still experience true wilderness where Dall Sheep, Caribou and Marmots roam.
The national park is of course equally famous as the home of Denali, the 'great one' – otherwise known as Mt. McKinley, the tallest peak in North America.
The mountain is notoriously difficult to view in all its glory, as it's covered with its own veil of cloud two-thirds of the time.
But like seeing wildlife, you will get a better chance of getting a glimpse of the snow-capped peaks the longer and the deeper you get into the park.
ALCAN Highway
Another advantage of hiring a car in Anchorage Airport and driving the Parks Highway to Fairbanks is the latter's proximity to Delta Junction, the end – or in this case, the start – of the Alaska-Canadian Highway (also Alaska Highway), a 1,387-mile drive from Delta Junction (two hours southeast of Fairbanks) to Dawson Creek in British Columbia via Whitehorse, Yukon.
Constructed during WWII with the express purpose of connecting Alaska to the Lower 48 through Canada, the often desolate ALCAN Highway – whose unofficial stop is at Fairbanks – is a rather comfortable drive.
Every 50-100 miles or so, the road is dotted with gasoline stations, food stops, convenience stores, lodges and camping areas, parks, lakes and overlooks which become busy during the peak seasons of May to September when the chance to spot Bison, Moose, Wild Sheep, and Bears goes up, and when the mountains are more spectacular to look at.
Outside these months, the ALCAN Highway remains open: Adverse road conditions that may have been brought about by unpredictable weather are cleared up fairly quickly.
For those driving a one way hire car from Anchorage Airport, the nearest airport drop off location is at Grande Prairie in Alberta, one and a half hours southeast of Dawson Creek, the southern terminus of the ALCAN highway.
Pan-American Highway
The longest drive-able road in the world, the Pan-American Highway, is decidedly for the most ambitious road tripper.
As the ALCAN Highway is considered unofficially part of the 30,000-mile highway that stretches from Prudhoe Bay in Alaska to its southernmost point in Ushuaia, Argentina, you may opt to connect with the North American portion of the Pan-American Highway in Whitehorse, Yukon, where the two highways intersect.
Car rentals in Anchorage Airport may be dropped off at Erik Nielsen Whitehorse International Airport if you are not yet prepared to do the trip, or you can switch to another rental car and drive the Pan-American Highway as it winds down to Edmonton and Calgary in Alberta, Canada, and finally enters the United States at Billings, Montana.
One way car hires from Anchorage Airport or elsewhere in Canada can be dropped off at Billings Logan International Airport if road trippers have had their fill of the road.
Otherwise, the Pan-American Highway pushes on to Denver, CO, Albuquerque, NM, and finally to San Antonio, TX, where it leaves North America for Monterrey, Mexico.