Seward Highway AK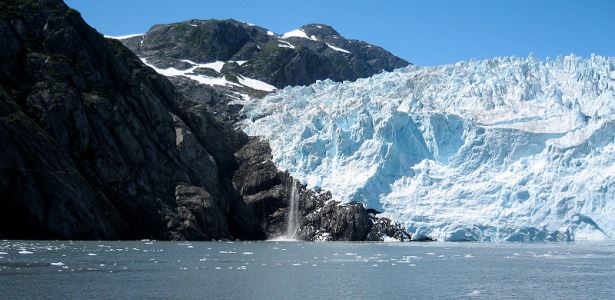 Seward Highway, Alaska
The Seward Highway in Alaska is a stretch of road that extends for just over 200km between Anchorage on the Cook Inlet, and Seward on the Kenai Peninsula.
The highway was completed in 1951 and takes drivers through some of the most scenic parts of the country.
Whether you are specifically visiting this part of Alaska or planning a longer journey such as the 666km Dalton Highway road trip, this is one piece of road that you have to explore.
Allow for plenty of time to explore and make stops along the way.
When booking your accommodation and rental car, you will need to calculate your drive times and where you want to stop for the night before hitting the road in the morning.
Sights along the Seward Highway
Alaska is famous for its seemingly untouched natural scenery, snow-capped mountains and lush evergreen trees.
This drive will give you the chance to see and experience these sights first hand.
The Kenai Peninsula is a great place to explore and the surrounding areas are quite unique.
The climate here is relatively mild compared to the rest of Alaska and it is one of the very few areas that can sustain agriculture.
Another fantastic sight is the Chugach National Forest.  Within the borders of the forest, there are plenty of trees as well as glaciers and portions include the shoreline as well.
It is home to various animals and birds including the famous bald eagle.
Towards the south of the Kenai Peninsula, you will find the Kenai Mountains.
These mountains continue all the way from the southern end of the peninsula to the Chugach Mountains to create a spectacular sight.
Attractions around Anchorage and Seward
Both Anchorage and Seward have plenty of things to see and do.
The most popular attractions in Anchorage include Prince William Sound, the Anchorage Museum at Rasmuson Center and the Alaska Native Heritage Center.
There are also plenty of trails in the area where you can enjoy the fresh air and being out in nature.
As for Seward, the Kenai Fjord National Park, Holgate Glacier, the Alaska SeaLife Center and the Waterfront Park are some of the most popular tourist attractions.
As you can tell, there are a number of sights along the route as well as in Anchorage and Seward.
That's why this route should be explored and enjoyed over more than just a few hours.  Consider booking accommodation in Anchorage and Seward so that you can spend time in both towns.