Birmingham Airport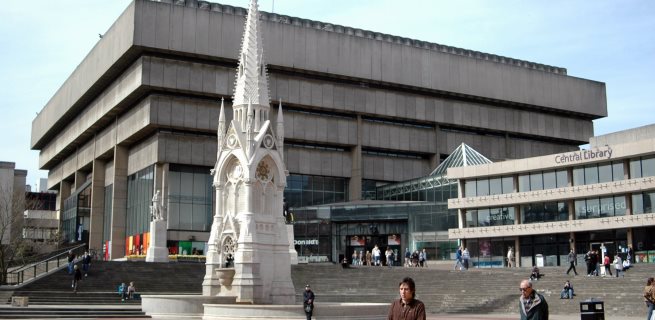 Birmingham Airport Car Rental
If you're heading to or starting a trip in central England and plan to see local sights by day trip or perhaps a longer road trip, get a discount hire car in Birmingham Airport and save big on small, mid-size or large vehicles.
Book online from one of the top brand auto rental companies such as Avis, Thrifty, Hertz or Budget.
Drive away with a deal on a Kia, Nissan, Ford, Hyundai, Toyota, VW or others with sizes from compact to economy to 4WDs and mini vans.
Throw your bags in the back and avoid the queues for the bus as you cruise straight to your hotel.
What to do in Birmingham, UK?
If you are a fan of the finer things, Birmingham is brimming with cultural highlights such as the City of Birmingham Symphony Orchestra and the Birmingham Royal Ballet.
Visit one of the cities many theatres, such as Birmingham Repertory Theatre, to see Shakespeare or catch a ballet at the Birmingham Hippodrome.
Experience the rich culture of Birmingham as you explore the cities architecture, galleries and museums, followed by a night on the town along the famous Broad Street.
You could get tickets for a sporting fixture, and drive out to see one of Birmingham's professional football teams – Aston Villa FC and Birmingham City FC – play in their home stadiums.
Places to drive outside Birmingham
Finally, nearby Bourneville is a short drive where you can take a tour around the Cadbury chocolate factory at Cadbury World.
Learn about the 200 year chocolatey history of the Cadbury family as you sample the delights of the quintessential British confectionery dynasty.
Take a day trip to the nearby Stratford-Upon-Avon. Much of the medieval architecture in the charming town has been preserved.
Visit the birthplace of Shakespeare and many other sites connected with his life.
The town is filled with theatres and is the home of the Royal Shakespeare Company.
Some theatres offer the chance to dress up in the costume of a Shakespeare character!
If you're heading south to London to checkout this historic city, stop along the way at the many sights and add Stonehenge to your list too!