Car Rental Charleston Airport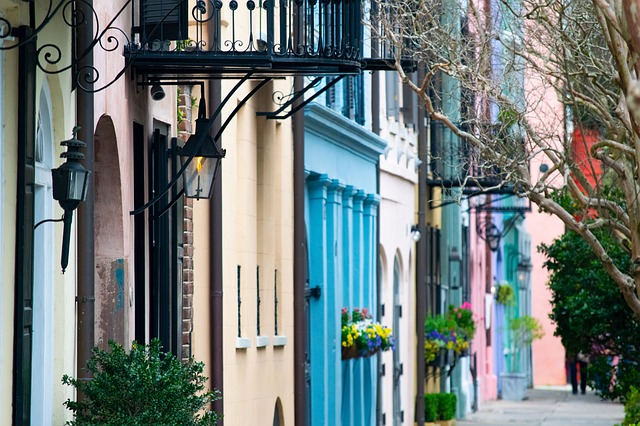 Book & Compare Charleston Airport Car Hire, South Carolina
If you're heading to the Carolina's and plan to do some day trips by car or drive further afield for a road trip, grab a deal on car hire at Charleston Airport before you arrive.
Save big by searching our site today and checkout low rates on rental cars from big brand auto hire companies like Avis, Hertz, Alamo and Europcar.
Secure a discount on a compact, economy, mini van or SUV and simply pickup and drive off when you land!
Charleston International Airport is the busiest commercial hub in South Carolina.
Located 12 miles northwest of Charleston's historic center, the airport is well-connected to downtown via Interstates 526 and 26, the latter of which connects to US Highway 17 which cuts across the Charleston peninsula.
The peninsula is formed by Ashley and Cooper Rivers that flow into the Atlantic Ocean but is protected from the open sea by several barrier islands.
This proximity to water largely shapes Charleston's character, culture and cuisine considered to be one of the most distinctive in the American South.
While it's possible for visitors to explore the charming and historic downtown of Charleston on foot, a hire car at Charleston Airport allows for a faster yet leisurely drives to the outlying islands and Mount Pleasant via the Arthur Ravenel Bridge.
Low Country
Your rental car from Charleston Airport will be put to good use as Charleston marks the start of a region known as the Low Country (so named because it falls below the Fall Lines or Sandhills, an ancient sea coast).
This South Carolina seaport city forms Low Country's northern 'bookend' that runs for 200 miles all the way down to another Southern charm, Savannah, Georgia, where you can drop off a one way car rental at Hilton Head Island International Airport.
The region is famed for its clutch of antebellum mansions framed by centuries-old oaks draped in silvery Spanish moss, hundreds of pre-colonial structures (some going back a century before the founding of the United States) spanning the Victorian, Italianate, Art Deco and Edwardian architectural styles, seafood-based cuisine, languid pace of life, remnants of the American Civil War, and the pungent, slightly salty smell that reminds visitors of the omnipresence of water.
Disney World and the Florida Keys
Rent a car in Charleston Airport and drive two hours south of Savannah, Georgia, for Jacksonville, Florida.
The world-renowned Disney World in Orlando is two to three hours south from Jacksonville, and if you are pressed for time, you can drop off a one way rental car at the Orlando International Airport.
If you do decide to make it all the way to the Everglades four hours to the southwest, you can leave the hire car at Miami International Airport and fly out from there.
Or you can keep to the Atlantic coast from Jacksonville, visit the Kennedy Space Center Visitor Complex at Cape Canaveral, and drive down US Highway 1 all the way to Key West, Florida Key's westernmost island.
Creole and Cajun Cultures
Road trips in Low Country ending in Savannah can be pursued farther southwest via Mobile, Alabama.
As Low Country's culture and cuisine share certain parallels with those of Louisiana's Creole and Cajun, ending your trip in New Orleans would be a logical conclusion.
If you can't make it in February the week before Ash Wednesday for the Mardi Gras festivities, you can visit anytime for the French Quarter's Greek Revival, Art Nouveau, and Renaissance Colonial buildings (which suffered relatively minor damage during Hurricane Katrina), buzzing jazz pubs, languid bayous of Cajun country, and the Louisiana signature 'jambalaya and a-crawfish pie and file gumbo.'
New Orleans is also the southern terminus of the Great River Road and could be a great end to an epic road trip!