Geneva Airport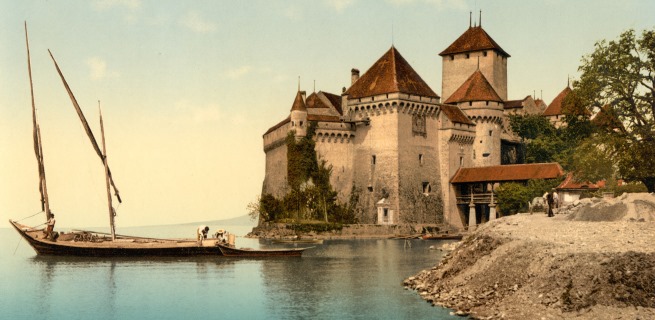 Geneva Airport Car Rental
If you're planning a trip to the beautiful western part of Switzerland and would like to truly explore the countryside at your own pace, grab a discount hire car in Geneva Airport and save big on small to mid-size to large vehicles
With all the best deals in one place, you can search and compare low rate offers from top auto rental brands like Avis, Thrify, Hertz and Europcar.
Pickup a special price before you go on a range of vehicles including Kia, VW, Hyundai, Toyota, Ford and more, from hatches to sedans to vans and 4WDs.
In the southern, French-speaking part of Switzerland, Geneva enjoys a distinctly French feel in its culture.
Geneva is the second largest city in the country.
Things to do by car in Geneva
Driving to the city in your rental car, you will pass the Jet d'Eau fountain, one of several spectacular water displays in the city.
Geneva city sits around Lake Geneva, and the city seems filled with water, plants and life, such as the Flower Clock.
A tour of the city must include a cruise or boat tour on the lake itself.  Landmark highlights include the Palais des Nations, home of the UN since 1966.
With its French influence, there is a wealth of fine cuisine to be sampled.  Try the Bistrot du Boucher and Alliance Gourmande.
You can also enjoy a meal and catch a show at the Le Palais Mascotte Cabaret Bar.
Day trips by car from Geneva
Geneva is home to CERN, the Large Hadron Collider.  A group of scientists have dug out this massive construct underground hoping to discover the origins of the universe.
There are two fantastic exhibitions open to the public to learn more about this world-changing undertaking.
The European Organisation for Nuclear Research is also located near to Geneva.
Once you have learned the secrets of the Big Bang, head to the Swiss Alps.
Mont Blanc is in this region and easily accessible on a day trip.  Enjoy hikes in a national park, from a gentle stroll to a more challenging exploration of the foothills.
The scenic drive through the Lausanne and Montreux valley is not to be missed.
Make sure to bring a picnic of fine breads and Swiss cheese!  Plan to stop by the beautiful lakeside castle Chateau de Chillon.
Also consider a road trip over the France to explore the Alsace Wine Route, sampling fine French wines while taking in the vast beauty of the French countryside.
Return your rental car to your agent at Geneva airport car rental and simply walk straight to your check-in desk.  Easy!
Make sure you go early to stock up on delicious Swiss milk chocolate at the Duty Free…