Car Rental San Diego Airport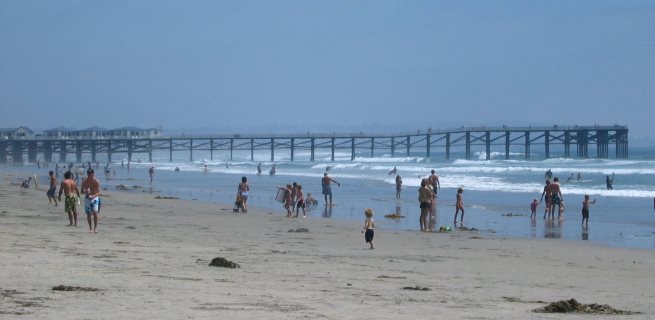 Book & Compare San Diego, California Car Hire
To get around San Diego faster and easier, your best bet is to rent a car in San Diego airport to save time and squeeze in more activity while in the city.
International car rental companies Avis, Budget, Hertz and Europcar; as well as American brands Dollar Rent-a-Car and Alamo offer discounts across their range of vehicles, and can all be found by searching our site today.
It's recommended to book online ahead of time to secure a vehicle rather than risk missing out.
This way, you can be off and about upon landing at San Diego airport.
Despite its long history with the US Navy, San Diego in southern California is surprisingly a tourist favourite, thanks to its mild climate, compelling beaches, lush and large parklands, kid-friendly theme parks and infrastructure that caters to every type of traveler, whether a businessman on convention or a college student on spring break.
San Diego has an extensive public transport system, but some buses do not run on frequent schedules to destinations you can easily get to in a car.
And it's also with easy driving distance to Los Angeles which offers even more attractions to include on your west coast road trip!
What to see by car in San Diego
San Diego is big on parks. For a grand introduction, drive to the 1,200-acre Balboa Park.
The park is not just about open spaces, green belts, walking paths, flower gardens and natural vegetation; it is also about museums, which practically litter the park.
In fact, most of San Diego's museums are located within the park, along with the world-famous San Diego Zoo.
From the bushland, drive to Mission Bay and grab a ticket to SeaWorld.
Not only can you enjoy playing with bottle-nose dolphins, you can also take to the water and roller coaster rides, and even take the Bayside gondola ride to Mission Beach.
Although not as big as SeaWorld, the Birch Aquarium at La Jolla has a respectable collection of colourful marine characters that would make both children and adults wide-eyed.
La Jolla is also home to some of the most scenic beaches and coves in San Diego.
As an affluent community, there are plenty of seaside cafes, restaurants and shops here that you are not that far away from convenience if you want to take a break from the surf and the sand.
For more laid-back beaches but equally stunning views, drive to Point Loma where you can see the San Diego skyline come into full view.
Cap off your San Diego tour with a drive to Old Town.
This is the district that marked the birth of California as a state.
Immerse yourself in heritage buildings and icons that define this part of town, and catch regular history performances that relive the old days.