Tampa Airport Car Rental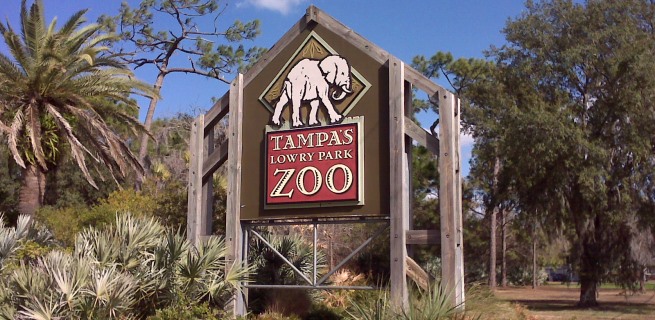 Book & Compare Car Hire in Tampa Airport, Florida
Centrally located on the west coast of Florida, Tampa is a great location to start any Florida self-drive holiday.
No matter what adventure you are considering, having the flexibility of a rental car at Tampa Airport will allow you to explore everything this city and surrounds have to offer.
Simply search our site to find low rate offers on compact, economy, mini vans and SUVs.
Browse the best deals from trusted hire car companies including Avis, Budget, Hertz, Thrifty and Sixt; as well as US brands Dollar Rent-a-Car and Alamo.
With such a great range you can easily find the cheapest car rental in Tampa Airport and drive away with saving on your holiday!
At first glance, Tampa is your typical big American city sprawling with business-like buildings that are more functional than architecturally interesting.
But dig deep enough and you will see Tampa's Cuban heritage throbbing in Ybor City, and tempting beaches and Surrealist collection in St. Petersburg across Old Tampa Bay.
See Tampa by car
As the largest of West Central Florida's cities, Tampa is a diverse city with much to see and do, and your rental car is your way to see it all.
You can take the drive to the famous Busch Gardens amusement park for thrilling rides, shows and lots of family fun.
For a fun adventure you could visit the Lowry Park Zoo and meercats, manatees, alligators and even komodo dragons.
For kids, the Museum of Science and History has fun, hands on exhibits and even an IMAX dome.
When looking for fun and excitement, Tampa is definitely not lacking.
Downtown offers Channelside, the entertainment complex filled with restaurants and bars, a great place for a night out.
If sports are more your thing, you could check out the Tampa Bay Buccaneers at Raymond James Stadium or see the Rays, the city's major league baseball team.
For something a bit quieter, you might want to drive to Lettuce State Park.
Stretching across 240 acres, it is filled with easy to hike trails, cypress trees and a somewhat mysterious swamp.
Drive to Ybor City
The next top attraction you may want to explore is 10 miles east to the turn-of-the-20th century city of Ybor, once home to waves of Cuban immigrants who made a living in hand-rolled cigar industry.
Short of going to Cuba, a jaunt to Ybor by car would satisfy your cravings for black beans, tamales and Cuban sandwich.
On the architectural front, Ybor is home to a number of landmarks listed in the National Register of Historic Places.
The El Centro Espanol de Tampa is a century-old red-brick building that served as a clubhouse for Spanish immigrants in the late 19th and early 20th century.
Today, it is a vibrant shopping and entertainment venue.
Drive downtown Tampa
The city centre of Tampa can be best described as functional, offering the usual mix of entertainment options for kids and adults alike.
A theme park of note is the Florida Aquarium right at the heart of downtown, an eye-opening introduction to the water ecosystems that shape Florida and the Gulf of Mexico.
If you want to embark on a safari but cannot fly to Africa yet, drive 18 miles northeast to Busch Gardens for an up close encounter with giraffes, elephants and zebras in a 330-acre bushland setting.
A trip back to civilization brings you within driving distance of Asian cuisine along Fowler Avenue, just 3 miles northeast of the "African Savannah."
St. Petersburg by car
About 21 miles southwest of Tampa Airport across Old Tampa Bay is St. Petersburg.
To art aficionados, "St. Pete" is mecca outside of Spain for its impressive collection of Surrealist paintings housed in the Salvador Dali Museum.
In the same vein, the Grand Central District downtown is the best place to score antiques.
What makes St. Pete attractive to both locals and visitors alike, however, is its almost Mediterranean culture and lifestyle, year-round sunshine and 244 miles of powdery coastline.
Explore Florida by car
Having a car rental means you are not limited in where you can go, and Tampa is surrounded by plenty of exciting places.
You could head south for legendary beaches in Miami or travel to Everglades National Park to see Florida's beautiful swampland.
For even more fun, Orlando boasts some of the world's greatest amusement parks like Universal Studios and Disney World.
Palm Beach is another great visit if you desire even more sun and sand.
With a hire car, there is no limit to the places you can go, and with Florida's lush landscape and scenic roads, getting there is half the fun.
When it is time to go home, we make it easier than ever.
Simply bring back your rental car to Tampa Airport and head inside to catch your flight!