Car Hire Sanford Airport Orlando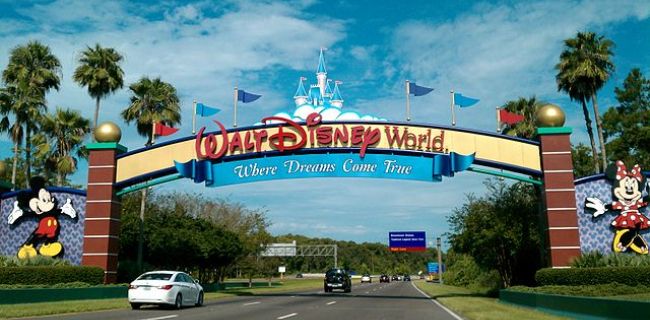 Book Car Rental at Orlando Sanford Airport, Florida
If you're planning a trip to sunny Florida and would like to find the best deals on car hire at Orlando Sanford Airport, search our site today.
Find special offers on rental cars from small to mid-size to large and book online so you don't miss out.
Checkout discount rates from trusted auto rental companies like Avis, Hertz, Thrifty and Europcar.
One of the top 30 busiest airports in the world, the Orlando-Sanford Airport is located in Sanford, about 27 miles north of Orlando, and serves as the secondary hub of the region after Orlando International Airport.
You can rent a car in Orlando Sanford Airport which mainly serves chartered flights from Europe to Florida, and is opposite most of the attractions in the area so is a good place to settle down a bit before driving into the perma-carnival atmosphere of Disney World.
Universal Studios
Orlando is most famously associated with Disney World, which is not in Orlando but in nearby Lake Buenavista.
To get there by car, it's necessary to pass through Orlando from the airport and continue south.
Bear in mind that as you do, you will need to pass through toll booths that line Orlando's major artery, the 11-mile International Drive.
Thirty seven miles southwest by car is the combined film production studio and theme park of Universal Studios where visitors can enjoy themed dining and shopping, and a host of unique attractions year-round.
You may even come at a time when there is actual film crew at work, allowing you to peek into the behind-the-scenes of the next blockbuster.
Sea World
Along the way, you can stop at Sea World, which apart from having a vast diversity of aquatic life, also features rides like the Kraken, regularly ranked as one of the best roller-coasters in the world.
If you are into marine life, you can also enjoy a simulated helicopter flight through the Polar Regions to see whales and walruses.
Penguins have their rightful place in the Empire of the Penguin where you can see the antics of these flightless wonders.
Walt Disney World
Once you reach the Disney complex about an hour southwest you'll have a dizzying variety of attractions to choose from: There are the Animal Kingdom, Blizzard Beach, Typhoon Lagoon and the Epcot Centre.
Having a hire car will make it easy for you to visit the complex over a span of several days to really take in each of the attractions if you wish to.
East Coast
Orlando is only 47 miles west of Florida's East Coast, so you can also visit Cocoa Beach, home to the Kennedy Space Center.
At the centre's visitor's complex, you can arrange for tours behind the scenes of some of the history's greatest space launches and learn about future ones.
If water activities are more your style, you could drive about an hour and a half north to the world famous Daytona Beach.
This 23-mile long stretch of hard-packed sand in Daytona Beach offers all the water activities you could wish for, from parasailing and surfing to kayaking and paddle boating, even riding in a banana boat or racing on the beach with an all-terrain vehicle.