Car Rental Albany Airport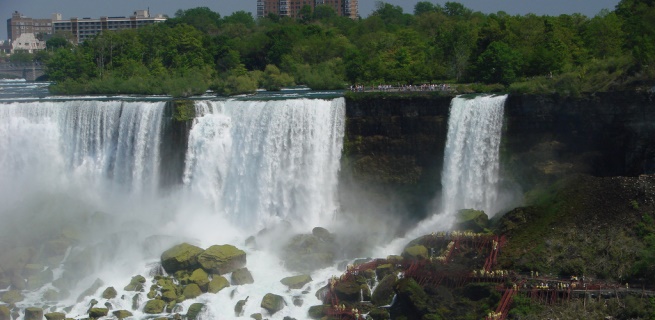 Book Car Hire at Albany Airport, New York
If you're planning a trip to upstate New York and like to have the freedom to enjoy day trips to explore top sites, grab a deal on car hire at Albany Airport by searching our site today.
With low rates on rental cars such as Hyundai, Chevrolet, Toyota, Ford, Nissan and more, you'll have a vehicle ready to pickup as soon as you land!
Checkout special offers on big brand auto hire companies like Avis, Hertz, Europcar and Alamo and start saving on your holiday.
Rising on the western banks of the Hudson River, Albany is the capital of the state of New York and anchors a valley renowned for its pastoral charm.
While just three hours north of the bustling melting pot that is New York City, Albany seems a world away from the Big Apple.
Here, you can rent a car in Albany Airport as you are within driving distance of the Adirondacks where the head-waters of the Hudson River are found, and the lush Catskill Mountains that inspired countless artists of the Hudson River School of landscape painting.
Albany, and the rest of the Capital District cities of Troy opposite the Hudson River, Schenectady and Saratoga Springs to the west and north, is served by Albany International Airport located 11 kilometers northwest of downtown.
One way car rental at Albany Airport can also be arranged if you want to follow the course of the Hudson River as it empties into the Atlantic Ocean via New York and New Jersey.
Hudson Valley
Unlike Washington Irving's Rip Van Winkle, travelers would find it hard to sleep through the drive down from Albany to New York City via Hudson Valley.
Interstate 87 cuts through this swath of upstate New York known for its bucolic scenery filled with artsy communities like Woodstock, historic sites (Vanderbilt mansion and FDR's estate in Hyde Park), and American institutions (West Point).
Three hours out and you will find yourself looking up at the all-too-familiar skyline of Manhattan.
There's a cornucopia of sights and activities to be done in the Big Apple, and most can be done on foot (on account of NYC's notorious traffic congestion).
You can then fly out of JFK or La Guardia International Airport where you can also drop off your one way rental car from Albany Airport.
Buffalo to Boston via I-90
Albany is much closer to Boston, MA, on the Atlantic coast than it is to Buffalo, NY, on the north shore of Lake Erie.
This 'coast to coast' destination is connected by Interstate 90 and Albany sits right along the route.
By getting a rental car at Albany Airport, you will have a choice whether to go west for misty encounters with Niagara Falls, or east for a tour of Ivy League campuses starting at Cambridge's Harvard University just 30 minutes inland from Boston.
From Beantown, you can further extend the trip down New England's coast renowned for its marine bounty and autumn foliage.
If you are pushed for time, you can just make the three-hour trip to Boston by car and leave your one way hire car at Logan International Airport.
Niagara Falls
The six-hour drive to Buffalo by car will be rewarded with the thunderous panorama of Niagara Falls just 30 minutes north of Buffalo Niagara International Airport.
Buffalo also happens to be between Lakes Erie and Ontario, so you can point your car southwest for a cruise along the southern shores of Lake Erie.
Alternatively, from Buffalo, you can head northeast via the Great Lakes Seaway Trail that skirts the southern shores of Lake Ontario before meeting the St. Lawrence River where the trail ends.
You can then drop off your one way rental car at Ottawa International Airport about an hour and a half across the Canadian border.