Car Rental Memphis Airport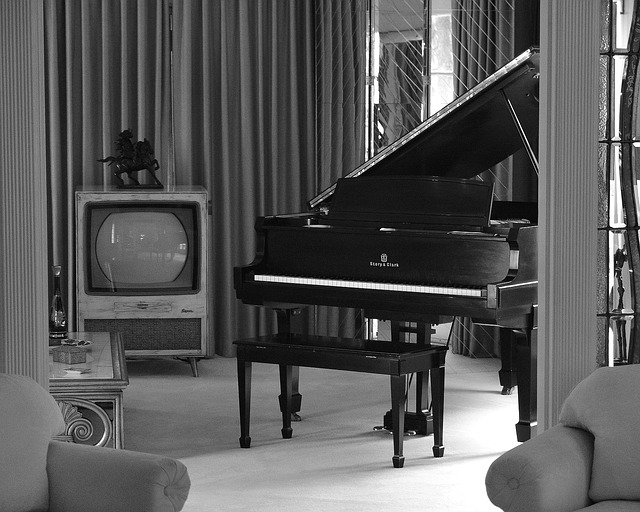 Book & Compare Memphis, Tennessee Auto Hire
If you're planning a trip to Tennessee, the home of Elvis and would like to enjoy several day trips or even longer road trips, secure a discount on a hire car at Memphis Airport before you go to start your holiday with savings.
With bargains on rentals from compacts to economy to mini vans and SUVs, you'll save big on your perfect road tripping vehicle.
Search our site now to see special offers from top brand auto hire companies like Hertz, Europcar, Avis and Thrifty.
Memphis International Airport is more of a cargo airport than a passenger hub. (It is the primary distribution center of FedEx.)
Several airlines nonetheless manage to bring passengers into the largest city of Tennessee, but most of the visitors come from domestic flights, with a few international ones.
The airport is about 11 kilometers southeast of downtown.
Your hire car from Memphis Airport will bring you right into Beale Street if you take I-55.
MLK and Elvis Presley
Elvis Presley first recorded here in 1954 at Sun Records, then located along Union Avenue.
It's also in Memphis that the King of Rock N' Roll would live out his days, in his famous mansion "Graceland", the same place where he is buried and where his legions of fans go to every year to celebrate the anniversary of his death.
While Graceland is without doubt one of Memphis' major tourist draws, do not forget the National Civil Rights Museum.
The museum marks where the Lorraine Motel once stood, the place where Martin Luther King, Jr. was fatally shot in 1968.
Blues Highway of the Great River Road
Your rental car will be put to good use if you head down what is popularly known as the Blues Highway, a segment of US Route 61 that runs for almost 400 kilometers to Vicksburg, Mississippi.
Fittingly as the start of the Blues Highway, Memphis offers a lineup of institutions dedicated to blues music and its legends.
Apart from the virtual pilgrimage site that is Graceland which is highly recommended even if you are not an Elvis fan, you can drive to Beale Street where you can hear live Blues, and down the Mississippi riverfront where you can sample that ubiquitous barbecue.
If you have time to spare, take a cue from Blues icons Bessie Smith, B.B. King, and John Lee Hooker as they left the Delta and brought their music and dreams with them to find better opportunities in then much progressive North.
If you keep to that route, a grander drive known as the Great River Road, you will inevitably follow the course of the Mississippi River until you reach its headwaters in Minnesota.
But if you head south, your drive will take you to Tunica, a small town in Mississippi with a Las Vegas feel.
Next stop is Clarksdale for the Delta Blues Museum and platters of barbecued chicken afterwards.
Before you leave, about 85 kilometers west of Vicksburg, you get to pass by Rosedale, a small town in Mississippi which Blues-man Robert Johnson sang about.
Creole and Cajun Country
Should you decide to pursue the final stretch of the Mississippi River all the way to Louisiana, you will find yourself in a Francophone slice of the American South.
Before Louisiana was purchased from France in early 19th century, it was already peopled by descendants of French and sometimes Spanish settlers who identified themselves as creoles.
Over time, creoles included African Americans who brought with them their brand of religion and cooking that have vastly influenced this region of the Gulf.
New Orleans is the center of this cultural, culinary and architectural melting pot, and by car you will be better able to explore Louisiana's backcountry and bayous that are home to the only Acadian (Cajun) population in the United States, descendants of refugees from 17th century settlers of Canada's Maritime Provinces.
If your USA road trip will be continuing on after New Orleans, consider driving to the tip of the USA in Florida and driving the Overseas Highway to take you across the Florida Keys for a classic beach vacation!