Car Rental Portugal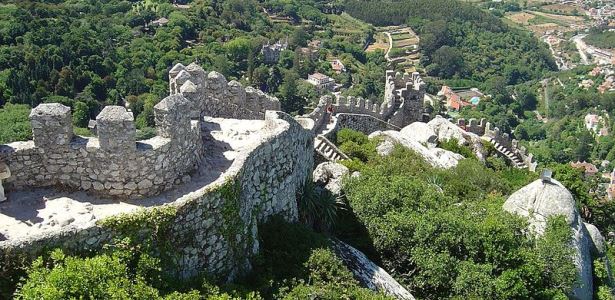 Book Car Hire in Portugal
Traveling to the furthest point of the European continent is an adventure not to miss, and if you're wanting to truly explore the coastline and inland towns, secure a low rate hire car in Portugal to give yourself the freedom to explore at your own pace.
At one of the many airports in Portugal you'll find top brand auto rental companies like Budget, Hertz, Avis and Europcar.
Book online on our site ahead of time to get a discount on car hire on a Hyundai, Toyota, Nissan, VW and other reliable rentals.
Today, Portugal is considered as one of the richer nations of the world in terms of standard of living and its progressive economy.
More than that however is the fact that this country is not just economically rich, but it is also a must-visit place for tourists.
As a result of foreign invasions and influences of numerous civilizations, Portugal has emerged as a colourful and vibrant city worthy of any tourist's bucket list.
There are several airports with various airlines catering to frequent flights to and from Portugal, major airports can be found in Lisbon, Madeira, Porto, and Azores.
Since the 1980s, a nationalization program was actively implemented, and with it, roads were constructed and motorways were opened, paving the way to reach point A to point B more efficiently.
Making the most of your Portugal road trip
It's so easy to get overwhelmed by the sights and sounds in Portugal.
This charming country is complete with attractions that make for a truly rewarding vacation.
A well-planned self-drive itinerary in Portugal is therefore very important.
Lisbon is a great starting point in Portugal.
Stroll through the city's downtown Baixa, shop for jewelry in Rua do Ouro and Rua da Prata, watch plays in D. Maria II National Theatre, sample chestnuts roasted to perfection in Rossio Square, shop for clothes in Rua dos Fanqueiros, and ride the Tram to get where you want to go.
You can reach Algarve by traveling to Faro. The biggest draw of the Algarve region is its scenic beaches.
Laze around in the seaside and let the saltwater relax you during you stay.
Take in the miles and miles of golden sand stretch in Praia da Rocha in Portimão.
Plus, feast on the sumptuous seafood dishes offered in the area.
Situated near Portimão, head on over to Lagos and take a dip at the entrancing beaches.
Or party in during the night for Lagos has a dynamic nightlife that most locals and tourists enjoy.
If you ever want to fulfill that childhood dream of waiting for your knight in shining armor in a magnificent castle or you want to be that knight in shining armor, you might want to drive to Sintra and visit the Pena Castle with its remarkable architecture in pastel colours.
Driving in Portugal
To ensure smooth driving while you're in Portugal, keep in mind the following:
An International Driving Permit is required to drive in Portugal, unless you are from Europe, which makes your current Driving Permit valid for driving in Portugal too.
Seatbelts are mandatory for both front and back seats. Children below 12 years are not allowed to sit upfront. Child car seats should be provided.
Various speed limits are imposed in Portugal. Always take note of these speed limits to avoid problems while driving in the country.
Usage of mobile phones in the confines of the car is illegal, unless the phone is hands free. Likewise, headphones are also illegal.
When going in and out of towns visiting the different attractions, make sure to get your ticket in the dispensing machine when you cross the toll booths.