Lisbon Airport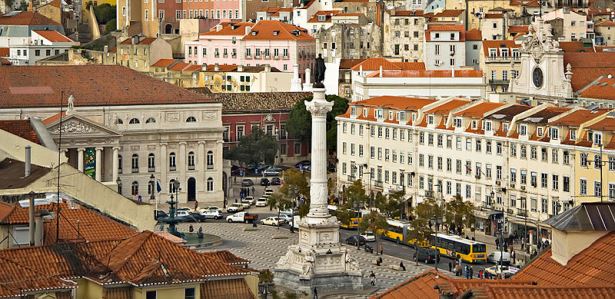 Car Rental in Lisbon Airport, Portugal
If you're traveling to the intriguing capital city of Portugal and plan to also see the many historic and interesting sights around the city by day trip, secure a discount on car hire in Lisbon Airport and save big.
With low rates on Toyota, Hyundai, Nissan, VW and more, you'll drive away with savings on compact, economy or larger vehicles such as mini vans and 4WDs.
There are several international Lisbon Airport car rental agents including Avis, Hertz, Budget, Sixt and Europcar, as well as local companies including Glodcar, Guerrin and Auto Now..
You can reach the city of Lisbon, Portugal through Portela Airport.
What to see in Lisbon, Portugal
As the capital of Portugal, Lisbon is not just the gateway of economic prosperity, but it is also the focal point of everything abundant in this country.
From history-rich museums, a UNESCO World Heritage site, marvelous architecture of which is manifested in cathedrals, monasteries, and castles, to pristine beaches, Lisbon has it.
Even trams that wind their way down the narrow alleys and streets of Lisbon is an attraction in itself and one you shouldn't truly miss!
To start your Lisbon experience, visit the historic Torre de Belem, a chess-like piece built to secure the Lisbon harbor during the Age of Discoveries.
Today, visitors scale it to see a great view of the Atlantic.
The Castelo de Sao Jorge (St. George's Castle) has a diverse history dating back as far as the 5th century, where it was a Visigoth fortress.
In the 1100s, it became the residence of kings. There are many sights to see when you enter the castle, cannons from the past, King Afonso Heriques' statue, an archeological museum, and gardens.
With 18 towers in this castle, getting a snapshot of the quaint city of Lisbon is a piece of cake.
When it comes to museums and galleries, Lisbon is a front-liner with the Oceanario de Lisboa the most popular among kids and adults alike.
The oceanario opened its door to the public in 1998 just in time for the World Fair, and it was an instant hit.
Imagine sea creatures of various shapes and sizes swimming in and around you.
A visit to the oceanario will not just leave you in awe of its beauty, but an appreciation for underwater life as well.
Another museum that you shouldn't miss while in Lisbon is the Calouste Gulbenkian that showcases the best art collections there is on this side of Europe.
From European paintings, Chinese porcelains, a rug collection originating from 15th century Middle East, Islamic art, and Turkish tile, collections abound in this history-loaded place.
Other things to do in Lisbon, Portugal
While it's fun to explore the backstreets and the downtown centre of Lisbon, there's much to do also in the vicinity of the city.
You can drive to the south of Lisbon and explore the beautiful beaches of Costa da Caparica, Cascais, or even Guincho beach.
While in Lisbon, don't forget to sample the local delicacies. Go to the Baixa area where local shops and restaurants are lined.
Rua das Portas de Santo Antao is the place to-be for the finest seafood gustatory experience.
Pastelarias all around Lisbon are located, and this is with good reason.
If you taste this amazing concoction called pastéis de nata, you will always want for more!
From Lisbon, your road trip could take you south to Faro or north to Porto. In either direction you'll find history, beaches and beauty to enrich your journey to stunning Portugal.