Moscow Airport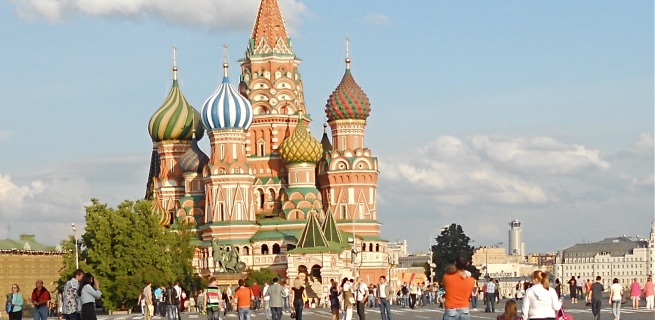 Moscow Airport Car Rentals, Russia
Regardless of which of Moscow's three airports you will be arriving at; car hire in Moscow is easy and quick to organise. 
Book online with us and know that the vehicle of your choice (or similar) will be ready and waiting for you on arrival, to take the stress out of your business trip or holiday.
With several well-known car hire companies offering a wide choice of rental vehicles, you'll find everything from a budget-friendly compact VW Polo, to a large and spacious Mercedes Vito which can take 9 adults in comfort. 
If you want to impress your business colleagues; Moscow Domodedovo airport car rental can supply an Audi A8 or a Mercedes S class for your trip.
Search our site to compare rental car specials to obtain the best deal for your trip to Moscow.
Getting around the city during peak hour/rush hour and it is advisable to book a hotel that has guest parking; then do your city sightseeing on foot.
Your car will come in very handy for trips out of town and on weekends as the public transport becomes more difficult the further out of the city that you venture.
Day trips from Moscow
Your hire car will give you the freedom to visit some fantastic places outside the city. 
For those interested in WWII history, take a trip to Snegiri, about 30km from the city.
This is where the Battle of Moscow took place and marks the spot where the Nazi invasion was halted.
Literary buffs might like to visit Peredelkino; a small town just outside the city of Moscow where the author Boris Pasternak, famous for writing Dr Zhivago, lived. 
You can visit his house/museum from Wed to Sunday.  For exceptionally beautiful religious architecture you can visit the Trinity Monastery of St Sergius.
Trinity Monastery is one of the most popular pilgrimage sights in Moscow.
Longer driving trips from Moscow
Although Moscow is very intriguing, there is a lot more to see and do by car further afield.
One-way car rentals with drop-off at many major Russian airports mean that you can drive from one city to the next without having to return your car to your original pickup location. 
Why not visit the beautiful "Venice of the North", St. Petersburg? 
This is a long drive on the M10 highway; but there are many interesting places to stop and visit along the way. You will get to see some of the real Russian countryside. 
After you have visited all the wonderful sights of St Petersburg it is easy to drop-off your car at the St. Petersburg airport car hire depot and be on your way.