Car Rental Companies
Whether you're traveling for business or going on a holiday road trip, there will be a time you're going to need a hire car.
Nowadays, online car rental comparison sites and booking services have made it easier than ever to find low rates from the numerous car rental companies on your ideal holiday vehicle.
That said, however, it's still a process of comparing prices, scouring the web for car discounts and deals, and reading terms and conditions.
There are countless car rental companies, small and large, local and global.
Global companies often stand out from the rest thanks to strong branding and reputation. Both price-wise and availability-wise, they are head and shoulders above the competition.
With a number of depots and presence at minor and major airports, they're a reliable choice for your next road trip.
Below are the top brands considered to be the best car rental companies in the industry that you can look out for when you book your next hire car…
10 Best Car Rental Companies
Budget
Honoring its name, Budget Rent A Car is among the cheapest car rental companies in the world. It's renowned for its impressively low prices, making it quite a popular choice among both business and leisure travelers.
Budget also offers big discounts when you pay in full when you reserve a car. Their network of offices stretches across the entire world, from Africa to Australia and New Zealand, and from South and Central America to North America, Europe and the Caribbean.
It must be said, however, that with lower prices also comes less well-rated customer service. The saying "you get what you pay for" applies to Budget, but that's not to say its cars lack any quality.
Their cars are as good as any other car rental company. If you value customer service and experience above all else, you may want to spend a bit more elsewhere, though.
Avis
Although it's one of the most expensive car rental companies out there, Avis also the one that offers the best discounts.
It's an especially good option for people who don't mind—maybe even love—browsing the web for deals and doing some extra research.
Other companies, too, appreciate the price reductions Avis offers to small businesses and employees who need a short-term car.
Avis is based in New Jersey, USA, but has offices all over the world, including all of North America, South America, India, Europe, Australia and New Zealand.
It's a leading rental car company for business travelers thanks to its numerous locations at airports, both small and large. In fact, Avis was the very first rental car company to open a branch at an airport.
Avis is part of the Avis Budget Group, which also includes Budget Rent A Car, Budget Truck Rental and Zipcar.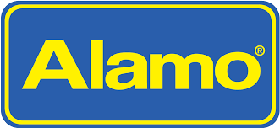 Alamo
Based in Missouri, USA, Alamo Rent A Car has offices on five different continents—North and South America, Europe, Oceania and Africa—and in the Middle East.
Its car rental prices are just below or at average compared with other car rental companies, but the company sets itself apart with its added benefits.
Alamo rental cars come standard with unlimited mileage, which makes it a popular choice among road trippers. Additionally, the cost of an extra driver is less than most of its competition as well.
Alamo is part of Enterprise Holdings, which also owns Enterprise and National.
Thrifty
When looking for value for money, Thrifty might just be what you'll find. The company has some of the lowest rates, as well as several interesting perks.
Its online check-in system, for example, is something that's really appreciated by customers, as is its pick-up service.
Keep in mind, though, that since this is a budget car rental company, customer satisfaction isn't as high as it is with more expensive rental car companies.
In comparison with other competing companies, Thrifty's prices are consistently below average for all vehicle classes. Searching for a cheap rental car? Checking out Thrifty is a good idea.
Europcar
Based in France, Europcar is active in more than 150 countries, including all over Europe, in the Caribbean, North and South America, Africa, the Middle East, East Asia, New Zealand and Australia.
Since this is a European company, it has a vast network of car rental locations in Europe.
This award-winning company prides itself on its worldwide presence, enormous fleet of quality rental cars, Green Charter certification, express pickup service, and great online offers.
Customers who book and pay online can save up to 25%, which by all accounts is a massive discount.
Hertz
One of the largest car rental companies in the world, Hertz has thousands of offices all over the planet.
With its clear and vibrant yellow logo, it's arguably also one of the most well-known car rental companies—this is also partially thanks to its presence at virtually every major airport.
It's not one of the cheapest, though, but remember that a higher price comes with more benefits, better service and, ultimately, a nicer overall experience.
Hertz sets itself apart with its wide range of cars you can rent. There's everything from business cars to large family cars, compact budget vehicles, hybrid cars and even luxury cars.
Always wanted to spend a day driving a custom sports car? you might be able to rent one from Hertz.
Customers will have the chance to choose fun add-ons, too. An especially noteworthy one is the Hertz NeverLost GPS, which is a GPS device loaded with features, including local restaurant guides and even national park guides.

Enterprise
Often lauded as the best car rental company, Enterprise has a lot to back up that status. For example, it has far and large the most office locations in America—more than 5,000 branches—and also has offices in Canada, the U.K. and Ireland, Germany and Spain.
Although its prices for multi-day rentals are toward the higher side of things, single-day rentals are actually cheaper than other companies.
An even though you the car rental price might be a bit more, Enterprise is one of the few rent a car companies that reduce a lot of those annoying and sneaky extra charges afterward.
For example, its surcharge for young drivers is about half of what its competitors usually charge.
Additionally, another nice benefit is that the longer you rent a car with Enterprise, the bigger your savings will be. This makes it a great option for temporary workers or people on long holidays.
National
When excellent customer service is something you're looking for, National Car Rental is your one of your best options.
Previous customers praise both its friendly service and smooth reservation and pickup process. In terms of vehicle availability, too, National excels.
That's mainly thanks to its great Emerald Club loyalty program, which lets members skip the check-in lines and pick their own car.
A sister company of Enterprise and Alamo, National also offers customers the chance to use rewards points from other companies toward renting a car.
This includes hotel programs from chains like Hilton and even air miles from American Airlines, Delta and Southwest. National Car Rental is all about convenience and customer satisfaction for prices that are in the middle of the field.
Sixt
One of the couple of European car rental companies in this list, Sixt is headquartered in Germany. It's a multinational company with more than 2,200 branches in no fewer than 105 countries.
It has recently also expanded into the U.S. market, where it offers a wide range of vehicle classes at below-average prices.
Sixt has been renting out cars to customers for more than 100 years and is among the most well-established companies of its kind. They've always been—and continue to be—at the forefront of the rental car industry.
For instance, they were the first car rental company that had an online presence (aka a website) and the first one where guests could make mobile reservations.
Dollar
While its one-day prices are in the middle of the spectrum, Dollar distinguishes itself from its competition because of its super-affordable week-long rentals.
When you compare prices for multi-day trips between different companies, you'll notice that Dollar always ends up being one of the cheapest car rental companies.
So, if you're focus mostly on saving money, Dollar—what's in a name?—is a seriously good option to have. Dollar is also one of the cheapest companies if you'd like to add an extra driver.
As mentioned a few times above, however, you shouldn't expect world-class customer service or quick drop-offs. Another con of Dollar is that its number of locations is quite limited.
Still, if you're working with a budget and you happen to be somewhere with a Dollar office, it's worth checking them out.
Start your search for a rental car today by using the search box in the top right of this page and start comparing to lock in a low rate before your trip.