Top 10 Road Trip Blogs (2020)
Choosing a list of 'top 10' road trip blogs that focus attention purely on 'a road trip' is no mean feat.
First and foremost, most blogs deal with road trips as an aspect of travel, and then there is the definition of 'road trip' to contend with – which could be anything from a two-hour drive to the coast in a Land Cruiser to circumnavigating the globe in a Mini – but the tricky yet exciting aspect is the question of personal taste about which type of road tripping will inspire you to hit the road?
I've created this list of the best road trip blogs to hopefully get your travel bug tickled and to share some of the great resources out there for advice on just about any aspect of road tripping.
And if you'll be renting a car for your road trip, checkout our complete guide to car hire which reveals everything you need to know about renting a car, from vehicle sizes to insurance to documents required and even driving rules in each country.
Enjoy!
Richard Wolskel
Go4 owner, travel expert, blogger, "ten pound pom" and passionate traveler!
Back Road Ramblers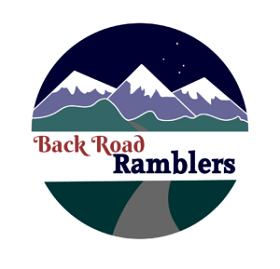 A USA centric website from Tara Schatz, her hubby, two grown-up kids and a dog(s), Back Road Ramblers feels like you've just walked in on a family conversation that you're invited to sit down and listen to.
First off, it has some great advice for those travelling with dogs, Tara raises guide dog puppies, which makes it a first stop-choice if you don't want to leave your four-legged friend at your moms for three months.
The main thrust of the blog, however, is the less-travelled highways and byways that snake through small towns in America's backwater that seem to be in a perpetual state of Autumn/freezing cold.
This isn't about living it up in five-star indulgence as you cruise through the Californian sunshine in your million-dollar RV, this is about camping, hiking, picnics, generally being outdoors and enjoying the fresh air once you've parked up in an empty campsite and alighted your Dormobile.
Back Road Ramblers is unpretentious and a little bit cosy, it's about slow travel and open spaces landscapes over cityscapes, tents over hotels, and the website is peppered with some decent pictures from Tara's portfolio.
Bridges and Balloons
What a gift to be able to travel with your children full-time and see them grow up. In fairness the 'children' in Bridges and Balloons is one year old, Otis (at the time of writing) so it'll be exciting to see how this road trip blog develops over the next few years.
But before parenthood, Victoria and Steve quit their respective jobs (journalist/filmmaker) in 2012 and hit the road on a journey of self-discovery where, according to their website, they were nomadic for three years.
Bridges and Balloons recently won Travel Blogger of the Year, so you know you're getting a quality site, it's been thoughtfully laid out and there are some great itineraries for road trippers.
It's very much targeted to a like-minded audience. I've no doubt their fans would view Bridges and Balloons as a trustworthy source of information, even act as inspiration for those in two minds about packing up the Range Rover and hitting the road. Are we there yet?
Make my Trip
Beginning life over a decade ago in India, Make my Trip's aim is simple, provide a varied choice of travel options – air, rail, road – and make it easier for the local, wider population to travel cheaply; to coin their phrase, 'empower the traveller'.
It's still pretty much the go-to site for the Indian traveller – it's India's leading online travel company- and over the years has been slowly filling with some great editorial.
The road trip section (the above link will take you there) is particularly interesting because nestling among the usual road-trip suspects are a whole bunch of road trips in India and Asia.
And they've not just gone ahead and reeled off some blurb about the road in question with the odd sight to visit along the way, they've thought about the journey in context which has led to some fresh, original material, infused with a genuine sense of enthusiasm, pride, even.
How about a road trip taking in the best Dhabas for a sabzi parantha (with onions and chillies) served in traditional steel thalis, maybe a tour of some classic Bollywood locations, or a quest for temples in the forest of Uttar Pradesh.
Make my Trip has blogs that inspire road-trip confidence in places less travelled by western visitors, so if you're all about stepping off the worn path, Make my Trip is here to help.
Mike's Road Trip
Almost ten years ago Mike Shubic quit his job in marketing, sold his home, packed up his Ford F-150 and hit the road. Nowadays, Mike is an author, consultant, blogger/vlogger and, according to his biography, 'the most road tripped man in the world', which is a handy accolade for this list.
It's not all about Mike though, there are contributions from a small, dedicated team of equally impassioned writers that, combined, give his page a more objective view of travel; not to mention his editor, Danell Lynn, who holds the Guinness record for the world's longest motorcycle journey in the USA.
The page is split into eight different categories taking in photography, videos, destinations, food, lodging and so forth, making it easy to navigate around with a clean, simple layout which is uncluttered with advertising and fuss.
Once into your desired category, you have a choice of topics within the section, each fronted by a clean shot of the destination and a written opening to the blog that you're invited to click into, and in many ways, this is where Mike's Road Trip excels.
There is no-nonsense, almost calm, approach to road-tripping that inspires confidence, certainly, it's a far cry from all those electronic lists and maps that can hinder the simple pleasure of just experiencing something new in a place you don't know.
Surrounded by travel writers' with years of experience, Mike has done a great job of fulfilling his objective.
The Planet D
Canadians Dave and Deb from The Planet D were named one of the top travel influencers on earth by Forbes and, like virtually everyone else here, were successful in their chosen careers (in the film industry) before chucking it all in and hitting the road.
Their website features a variety of articles helpfully split into five sections: active, soft, cultural, adrenaline and epic, which is where you'll find '23 of the best road trips in the world – that we've taken'.
What follows are four categories, USA, Canada, Europe and International with five or six subsections, each featuring a road trip pertinent to the region.
Rear View Mirror
Andrea, an Australian from Perth, is a full-time wonderer/blogger. Her website, Rear View Mirror, feels nice and personal. Its founder candidly refers to herself as 'an enthusiast photographer and travel writer, rather than a professional' and confesses to occasionally moaning about living out of a suitcase, which is rather refreshing, intentional or not.
The meat and potato of the content is Europe-based, with a particular interest in Albania and Hungary – it's good to read about places that aren't on the typical road-trip itinerary, even if you're just enjoying the experience vicariously rather than having any intention of making the trip yourself.
The blog is nicely laid out, easy to navigate with plenty of images to move things along, and you're treated to some of the best road-trip travel advice on the web.
Roads & Kingdoms
The title comes from 'The book of Roads and Kingdoms' an 11th century travel book by Al Bakri) Roads and Kingdoms is a multi-award winning independent online publication that explores the world at large through local culture, politics and food, in which 'travel' almost becomes the catalyst for great storytelling.
Founded by a collective of three established creatives – writers, editors, designers – Roads & Kingdoms takes the definition of blogging to its ultimate conclusion, or the epitome of its definition, depending on where you sit -or lie if some of these tales are anything to go by.
There is a whiff of NYC/LA cool in Roads & Kingdoms, but it's not about a bunch of over-privileged skateboarders regaling their experiences, it's high-end, quality material that, by design, can be read for the simple joy of reading for its own sake, or by those seeking to jump in.
Split into four sections, the guide and travel category features articles and essays on a broad array of related topics, with a further two categories dealing with Food and Politics, much of it courtesy of the late Anthony Bourdain, one time sole investor, and with whom they won a 2018 Primetime Emmy on eating through LA's immigrant enclaves.
Roads & Kingdoms is more USA-centric, but the varied, quality content puts this website way beyond the reaches of 'just another travel blog' and stands as testimony to the polymath that was Anthony Bourdain.
The Road Trip Guy
The 'guy' in question goes by the name of Niels Thomas, the landing page informs us he drove 30,000 kilometres through 41 countries to create the 'best travel guides, maps and routes', and now offers bespoke, tailor-made road trips in Europe.
It's a great resource for quick and easy to read articles about what the road trip entails.
Without a doubt the highlight of the Road Trip Guy is that it's a great place to get inspired, you can dive in and find a road trip or location that you may have not considered and get a snapshot of what to expect.
Two Wandering Souls
Katie and Ben (two 'high-school sweethearts from Minnesota' who love travelling and eating,) have made a cheery, chirpy website that's extremely useful if you're looking to save money road-tripping, and they kick things off with a DIY campervan.
This is a neat touch, it explains how to buy a basic van and turn it into something you can happily live in while you're on your road trip, which is complemented by the section on how they could afford to take five years out to travel the globe and sustain an income.
Visitors to their website will find themselves taking in the advice offered because Katie and Ben seem well, nice, they're self-assured, open and honest. Everything is calmly assessed and acted upon.
It's also refreshingly direct about the realities of travel too, while many blogs are overly keen on a 'get out there, guys!' vibe without any real sense of consequence, Two Wandering Souls has safety concerns, environmental awareness, even advice on travel insurance and it's transparency is unique to the road-trip blogging genre.
Wandering Bird
Another Award-Winning road-trip travel blog that started life with the story of quitting job/selling home and setting off into the sunset. Wandering Bird has taken time and care to offer ground-up advice on how to fulfill the dream and make it last, so we have a large portion dedicated to your mode of transportation.
It's a great road trip blog with practical, real-life information and advice to help guide you to the right vehicle, in this instance a motorhome, to carry you to your destination, and she (that's Kat, an ex-air-traffic controller) has done a sterling job.
What's re-assuring about Wandering Bird is that Kat doesn't pretend to be an authority on motorhomes, or travelling for that matter – the blog has only been in existence for a year or so- it simply offers sound, impartial advice on what you need to know before buying a vehicle, alongside more practical information (like how to empty the toilet) all delivered in a tone of voice that's supportive.
Summary
It's a big world out there crisscrossed with millions of miles of road that begs to be discovered, driven and written about.
We hope you use these road trip blogs as inspiration to get out into this beautiful world of ours and create your own journey and story that could also lead to you building a website about too?
Bon voyage!
Richard.