Car Rental Deals & Discounts
Whether or not you're traveling on a budget, it's always exciting to find a great car rental deal for your upcoming road trip.
You could spend hours comparing prices and searching for car hire discounts online, or simply use our site to find low rate offers on popular rental vehicles from all the big auto hire companies.

Together with accommodation, food, entry tickets to attractions and possibly airfare, car rental make up the five biggest travel expenses.
Find deals right here from all major rental car brands, such as Budget, Avis, Hertz, Enterprise, Alamo and National, and lock in a low rate on a range of popular rentals including Toyota, VW, Fiat, Ford, Suzuki, Mazda, Nissan, Chevrolet, Peugeot and Audi.
Get discounts worldwide, from South to North America, from Europe to Asia and from Africa to Australia and New Zealand.
Below, we've listed our most popular car rental countries, a brief introduction to where we can take you.
Our Most Popular Countries for Car Rental Deals
Australia
Home to vast open spaces, glorious coastlines and pristine rain forests, Australia is one of the best road trip countries in the world.
It begs to be explored on four wheels, a place filled with photogenic cities, world-class surf beaches, myriad national parks and spectacular natural sights.
Find car rental deals in Australia and visit iconic places like the Twelve Apostles, Uluru and the Great Barrier Reef, and cities like Sydney, Melbourne and Perth.
Depending on what type of road trip you're planning, you could choose from a hatchback for a low cost vehicle, a sedan, or larger vehicles like family mover mini vans and 4x4s if you're heading off-road.
There are also several world-class drives you can do in Australia, the most noteworthy ones being the Great Ocean Road, the Nullarbor Plain and the Red Centre.
The island State of Tasmania is an absolute gem as well, home to primeval forests, mountain wildernesses and sensational beaches.
New Zealand
Comprised of two lush islands—the North and South Island—New Zealand has been a popular destination for adventure travelers and road trippers for decades.
A self-drive holiday in New Zealand allows you to explore towering mountain ranges, magnificent fjords, lush forests and sensational coasts.
Grab a deal on car hire in NZ using our site, and head to natural destinations like the Milford Sounds, Tongariro Crossing, Mount Cook and Abel Tasman National Park.
Book online ahead of time so you don't miss our on popular rentals like Toyota, Ford, VW, Nissan and others from trusted brands like Avis, Budget, Hertz and Thrifty.
Additionally, visit the adventure capital of the world in Queenstown, explore Christchurch and discover Wellington.
Canada
Stretching from the Atlantic to the Pacific, from the Great Lakes to the Arctic, enormous Canada symbolizes everything that's so great about traveling at your own pace.
Search our site today to find deals on rental cars in Canada and start exploring one of the largest countries on Earth, a fantastic destination for pretty much every type of traveler.
There are great cities like Montreal, Toronto and Vancouver, which are have plenty of great restaurants, nightlife, architecture and history.
However, it's Canada's breathtaking nature that distinguishes it from other countries. You might notice that your jaw literally drops in places like Banff and Jasper National Parks, Vancouver Island and Newfoundland.
USA
Few countries are so intertwined with awesome road trips than the USA.
This is the nation of Route 66, roadside diners, RV travel and more epic destinations that could possibly be listed here.
Find great car rental deals in the USA by searching our website. The number of road trip options is virtually endless.
Lock in a low rate on popular vehicles like Ford, Mazda, Chevrolet, Nissan and others in sizes from hatchbacks to sedans to wagons, mini vans and SUVs.
Explore the national parks of the Southwest, go on a historic drive along the East Coast, sample mouth-watering food in the Deep South or go leaf-peeping in New England.
Additionally, there's also America's great cities like Boston and New York, Memphis and Austin, Seattle and San Francisco. Again, your American road trip options are numerous.
Croatia
From the hilltop towns in Istria to the pebble beaches and ancient cities on the Dalmatian coast, Croatia makes for a great self-drive destination.
Find rental car specials in Croatia and head out for a trip filled with nature and culture. Self-drive in a reliable vehicle in any size from compact to mid-size to economy to full-size.
Visit Plitvice Lakes National Park with its sixteen travertine lakes to cascade into one another, Croatia's top natural attraction. For history and culture, options are numerous.
Definitely check out the Dalmatian cities of Dubrovnik, Split and Zadar, where you'll find UNESCO World Heritage and mouthwatering seafood.
France
For centuries, France has represented the finer side of life. It's the nation of "je ne sais quoi" and foie gras, Champagne and cheese.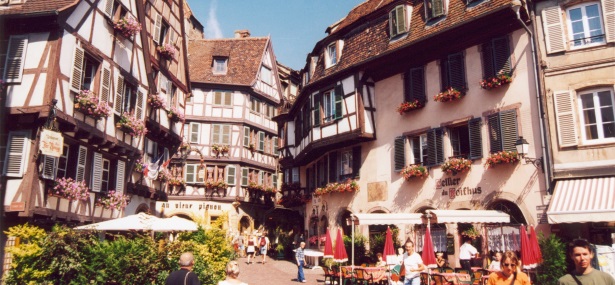 Arguably the most romantic country in the world, France has the architecture of Paris, the cuisine of Lyon, the wines of the Loire Valley and the sunshine of the Côte d'Azur.
With low rates on car hire in France, you can go far and wide to enjoy skiing or hiking in the French Alps, wander through the lavender fields of Provence or feel like a celebrity in Monaco.
Drive the countryside in a stylish Peugeot, Renault, VW and other popular rentals from trusted companies like Hertz, Europcar and Avis.
Germany
Chock-full with wonderful towns and iconic cities, Germany can be explored on both day trips or more extensive road trips.
You can base yourself in places like Berlin, Munich, Hamburg, Frankfurt or Dresden and go out for short excursions, or find some great car rental discounts in Germany and go for a self-drive through regions like the Black Forest and Bavaria.
No matter what you want to focus on, you'll find it somewhere in Germany. Drive in style with a German made Audi or BMW or choose from a range of other popular rentals such as VW, Peugeot and Renault.
From amazing food, wine and beer to world-class museums, myriad historic sites and beautiful nature, Germany has it all.
Iceland
One of the most sparsely populated countries on the planet, Iceland is often called the "land of fire and ice".
The vast majority of its population lives in the capital of Reykjavik, while most of the rest of the country is basically pristine nature.
Use our website to find a hire car deal in Iceland and spend a few days exploring the Golden Circle with UNESCO-listed Thingvellir National Park, the spectacular Gullfoss waterfall and the Geysir geothermal area.
The ultimate Iceland road trip, however, is the Ring Road, which loops around the entire island and takes in pretty much all the country's natural features.
Ireland
The Emerald Isle is a relatively small island and it's possible to visit basically every corner of Ireland by car in just a couple of weeks.
While there are four international airports in Ireland, the most popular two are Cork and Dublin, the nation's capital. From there, you can get pretty much anywhere on the island within a day's drive.
Pickup a low rate on a rental car in Ireland by searching our site, start comparing prices right away. Drive this beautiful countryside in a cool VW, Renault, Toyota, Peugeot and other popular vehicles.
There are millennia-old sites like Newgrange, the wave-beaten coasts of County Kerry, the magnificent Cliffs of Moher, the churches of Kilkenny, the lakes of Connemara, and the pubs and seafood vibrant Galway City.
Italy
When it comes to sheer abundance and density of historic sites and cities, no country on Earth comes close to Italy.
It's the country with the most UNESCO World Heritage Site, home to absolutely gorgeous cities like Florence, Milan, Venice and Rome.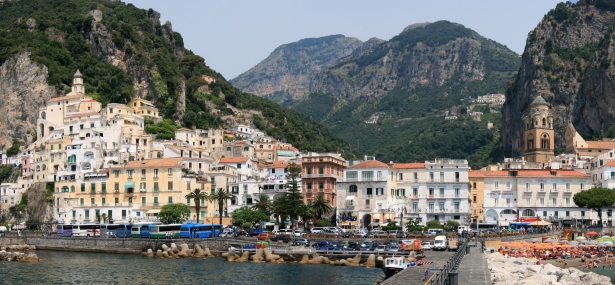 There are Ancient Roman ruins like the world-famous Colosseum in Rome, as well as the remains of Pompeii, the villages of Cinque Terre and the glorious Amalfi Coast.
Grab a bargain hire car in Italy and start your journey by sampling pizza in Naples, pasta in Bologna, wine in Tuscany or cheese in Parma. Imaging cruising the Italian countryside in a stylish Fiat in sizes from small to mid size, or pickup a larger vehicle such as a Peugeot or Renault.
Alternatively, you can head to sun-soaked Sicily for more delicious cuisine, as well as Mafia history and stunning beaches.
Norway
If you're into gorgeous, colourful architecture as well as rugged, jaw-dropping natural scenery, Norway is the road trip destination for you.
Drive from city and city in southwestern Norway, taking in vibrant places like Oslo, Bergen, Stavanger and Alesund, as well as the world-famous Atlantic Road.
Browse our website to pickup cheap car hire in Norway and arrange a quick pickup at the airport upon arrival.
Driving coastal or country routes, you'll pass by some of the world's greatest natural sights.
Stand on Pulpit Rock and the Troll's Tongue, see the heart-stoppingly beautiful Geirangerfjord and drive a seemingly endlessly winding Trollstigen.
In northern Norway are the photogenic Lofoten Islands, connected to each other by pretty bridges.
Portugal
Occupying one of the Europe's outer corners, Portugal is a country of vibrant cities, beautiful beaches, great food and wonderful islands.
Most visitors arrive in either Porto or the capital city of Lisbon. Use our site to search for car rental deals in Portugal and book online to allow for a quick pickup upon landing.
Having much to offer to tourists, both cities are excellent starting points for self-drive vacations in Portugal.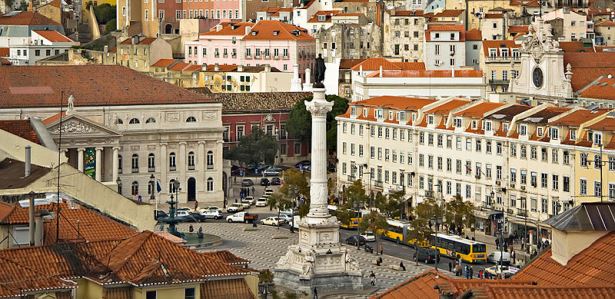 Popular destinations include Sintra with its extraordinary Pena Castle and the beautiful Algarve, which abounds in scenic beaches and coastal cliffs.
A totally different part of Portugal are the Azores, a small archipelago in the Atlantic Ocean. You can fly to a few different islands and explore their lush interiors, verdant fruit orchards and amazing coasts.
Spain
Spain has several iconic cities that have enough to offer to keep you busy for several days. Compare car hire offers in Spain using our website and book online today to lock in a low rate.
Examples are Madrid, Barcelona and Seville. That being said, however, in addition to the great Spanish cities, this is also a country with beautiful rural and natural areas that are perfect to be explored by car.
Explore the Basque Country and visit Michelin-starred restaurants, drive through the amazing Picos de Europa mountains or meander along the famous Spanish coasts—the Costa del Sol, Costa Blanca and Costa Brava.
Switzerland
If you want to see all beautiful sights of spectacular Switzerland, you can either go for longer self-drive trips or day trips from a base like Geneva or Zurich.
There are plenty of awesome rental car offers in Switzerland which you'll find with a quick search using our site. Reserve a popular vehicle such as a Renault, Peugeot, Toyota, VW and others offer by trusted auto hire companies like Hertz, Avis, Europcar and Thrifty.
The country's most famous characteristic is its towering mountains.
The Swiss Alps are the epitome of accessible mountain scenery, with their picturesque villages, alpine meadows, rattling cowbells and snow-capped peaks.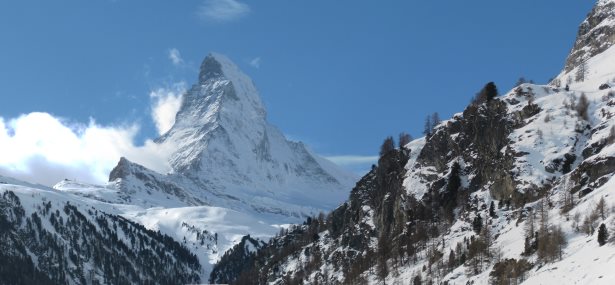 Places you really don't want to miss are the town of Bern and Basel, as well Zermatt Lake and the Matterhorn.
Sample Swiss cheese, see how clocks are made, go for a challenging hike or, alternatively, take a cable car to a summit.
UK
Comprising England, Scotland, Wales and Northern Ireland, the United Kingdom has numerous road trip options. You can start your UK driving holiday in major cities like London, Glasgow, Belfast or Liverpool.
Pickup a special rate on UK car hire using our website and lock in a discount today. Choose from reliable vehicles like VW, Ford, Renault, Mini, Audi and others in sizes ranging from compact to economy to intermediate to family mini vans and adventure 4x4s.
From there, the challenge is choosing where to go and, especially, which destinations to skip.
Just to get you started, major destinations include Cornwall, the Cotswolds, Yorkshire, the Lake District, the Scottish Highlands and the Peak District.
Specific visit-worthy attractions are the Titanic docks in Belfast, the Cadbury chocolate factory in Birmingham, Beatles history in Liverpool, Oxford University, and Edinburgh Castle.
South Africa
Home to some of the world's greatest scenic drives, South Africa is ideal for four-wheel exploration. Major cities are Johannesburg, Pretoria and especially Cape Town with its iconic Table Mountain.
Visit Robben Island before heading out for a nature-filled road trip of world-class quality. Lock in a deal on car hire in South Africa ahead of time using our website.
Find discount offers on a range of vehicles including hatches, sedans, wagons, mini vans, 4WDs and luxury options from trusted auto hire brands like Hertz, Avis and Thrifty.
See Cape of Good Hope near Cape Town and visit the famous Kirstenbosch National Botanic Garden.
On the other side of the country, in the northeast corner, you'll find South Africa's sensational nature parks, such as Kruger National Park, Sabi Sands Game Reserve and the Blyde River Canyon.
Malaysia
Looking to explore Asia beyond Singapore? Pickup a local deal on car rental in Malaysia using our website to compare offers from trusted companies like Sixt, Avis, Thrifty and others. Reserve a hatchback, sedan or mini van for the ultimate Asian road trip.
There are a few great self-drive trips you can in Malaysia, which will take you to some of the country's less-obvious highlights.
From Kuala Lumpur, for example, you can drive to the Cameron Highlands, stopping on the way to visit the Batu Caves.
Other attractions will include tea plantations and the beaches of Penang Island.
Thailand
Thailand is one of Southeast Asia's most popular destinations. The typical starting point for Thailand road trips is Bangkok, the country's attraction-filled capital. Don't miss the Grand Palace before you leave!
You can find the best discount car hire in Thailand by searching our site and comparing offers from reliable brands like Avis, Sixt and Hertz.
Lock in a low rate on a Toyota, Kia, Hyundai and a host of other vehicles in sizes ranging from hatches to sedans to family vans and 4×4 vehicles.
A popular self-drive destination is Chiang Mai with its vibrant Night Bazaar and gorgeous architecture.
Argentina
A country that has grown in popularity in recent years, Argentina is one of the largest and most varied countries in South America.
From Buenos Aires, the road is wide open. A phenomenal drive is National Route 40, which parallels the Andes Mountains along the country's entire length.
Nature abounds in Argentina, the most famous destination arguably being Patagonia. This iconic mountainous region is a paradise for road trippers and adventure travelers alike.
Grab a car rental bargain in Argentina ahead of time to secure your discount by searching and comparing vehicles on our website.
Choose from vehicles like Hyundai, Toyota, Nissan, Ford and more from trusted auto hire companies such as Thrifty, Avis and Hertz.
Visit spectacular Los Glaciares National Park in the southern Andes, home to the mind-blowing Perito Morena Glacier and towering Mount Fitz Roy. Other natural attractions include Iguazu Falls and the Ibera Wetlands.
Mexico
Few countries are so exotic, accessible and varied all at once as Mexico.
The major tourist regions in Mexico are situated around Cancun on the resort-dotted Yucatan Peninsula and at the end of the Baja California Sur peninsula on the other side of the country.
Mexico City is another wildly popular destination.
Find cheap car hire in Mexico and check out renowned sites like Tulum, Xcaret, El Castillo and Palenque.
Around Cabo San Lucas, you'll find superb beaches, water sports and epic wildlife watching. In Mexico City, on the other hand, await a wealth of culture, architecture, food and history.
With so many competitors in the rental car industry, you'll find it easy to pickup deals on car hire with a quick search on our site today.
The further out from your trip you book, the better the price. We look forward to assisting you and helping make your next road trip your best ever!