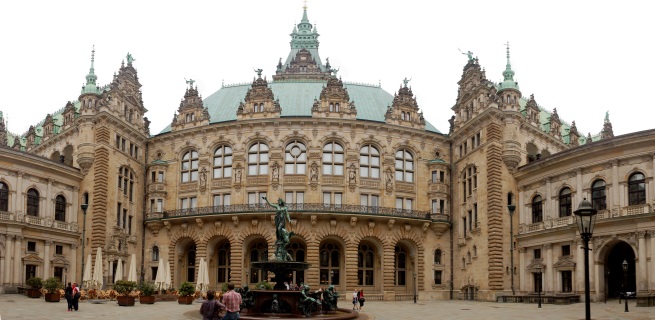 Car Rental at Hamburg Airport
Hamburg is a modern and vibrant city in the north of Germany. It is the gateway to explore the entire north of the country by hire car and, if you have more time, to explore further afield. Most Hamburg car rental agents will allow you to return your hire car to another major city. Reserve your hire car online before you travel and simply pick up the keys from your car rental at Hamburg Airport when you arrive after booking your car hire from Hamburg Airport online. Do read up on the rules of the road before you begin your rental car journey, and remember that the Autobahn highway system does not have any speed limit so be sure to familiarize yourself with the driving etiquette.
Hamburg City and surrounds by hire car
Hamburg is build around its harbor, which is a beautiful place to spend time whether you wish to take a boat cruise, stroll along the waters edge, relax at a waterside cafe or enjoy a romantic meal. Take a daytime walk through the 300-year old Fish Market and the historic Warehouse District. The Planten un Blomen botanic garden is the largest Japanese garden in Europe and a wonderful place to while away a relaxing afternoon. Enjoy the nighttime sights and sounds of the famous Red Light District, bustling with restaurants, bars and erotic museums.
Just an hour from the city, plan a car hire day trip to Bremen, home of the Musicians of Bremen from the Brothers Grimm folktale of the same name. Stop and view the bronze statue of the musicians – a cat, dog, donkey and rooster – and see the sights of medieval Altstadt (Bremen's old city). Travel north from Hamburg to Lübeck. This beautiful old city is still crisscrossed with walkways and courtyards, and home to the Museum für Puppentheater marionette museum.
Drive by car rental Hamburg to Berlin
The metropolis of Berlin is just a half days drive by hire car from Hamburg. Explore the citys history stretching back thousands of years juxtaposed with a modern history steeped in the tragedy of Nazi Germany. Visit the Berlin Wall as well as many Third Reich museums and monuments, including a walking tour of the city. Berlin has a mega nightlife, allowing you to party all night and on into the next day. Be sure to sober up before continuing on your car rental journey!
Plan to spend a couple of days in Berlin, and explore the surrounding countryside. Pack a picnic and enjoy a pleasant daytrip to the Grunewald forest. You can explore the hills and lakes by foot or bicycle, even horseback! You may choose to travel onwards south along the Romantic Road or even cross into a neighboring Poland or the Czech Republic. If you decide to do some border hopping, make sure to discuss this with your Hamburg Airport Car rental agent beforehand and have your passport handy, along with any visa requirements.