Car Hire Cork, Ireland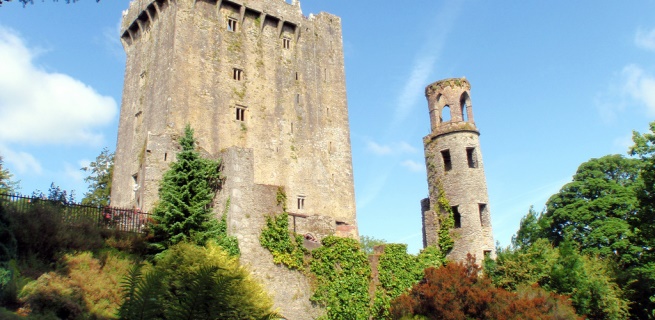 Book & Compare Cork Auto Rental Vehicles Online
Corkonians – people from Cork – refer to the city as the "real capital of Ireland". This is, of course hotly contested by Dubliners – in the real real capital of Ireland! Decide for yourself by basing yourself in Cork on a car rental in Cork self-drive vacation. The island of Ireland is quite small so you can definitely compare and contrast the culture, people, pubs and shopping in both cities!
Go online to reserve your car hire in Cork before you travel and compare the top Cork car rental deals, allowing you to get the best deal, or a cheap car hire in Cork. Then you will be able to pick up your Cork car hire keys on arrival
Car Rental in Cork, Ireland: The South Coast of Ireland
The southern coastline of Ireland has its own special kind of beauty that you won't find anywhere else. Look out over the Celtic Sea driving along beautiful coastal roads through quaint and colourful fishing villages. There are great local Bed & Breakfasts (B&Bs) to experience Irish hospitality. The west of Cork is covered with rolling green hills and a lively organic, spiritual community.
Along the coast, towns worthy of stopping in include Bandon, Clonakilty and Bantry. The area from Bantry to Killarney is largely National Park bog area. The purple, heathery landscape stretches on as far as the eye can see. Irish bogs were formed 10,000 years ago and, over time, have revealed secrets of the islands history, such as the now extinct giant Irish Elk. Peat bogs still provide employment in Ireland. Follow the road signs and take your time through this landscape. Aim to arrive at Killarney, in County Kerry, where you can take a day or two in Killarney National Park. If you only have a short time, spend it at Muckross House and Gardens.
Car Hire from Cork Road Trips: Cities of Ireland
We've already covered Dublin, the real capital, but there are several other major and minor cities in Ireland, all with a unique yet distinctly Irish feel. From Cork you can travel east towards Waterford. Waterford was first settled by the Vikings and has a long waterfront area. Continue to Wexford, also a port settlement that is somewhat of a hidden gem of Irish cities. Take a full day to drive your car rental from Cork to Dublin through Glendalough, the "Garden of Ireland" in County Wicklow. From Dublin, continue north crossing the invisible border into Northern Ireland.
The two main cities of the North are Belfast and Derry. Cruise through the stunning scenery towards Donegal, a small waterside city nestled away in the northeast corner of the island. Following the coast southwards, you will arrive to Galway. The city is steeped in the culture and history of the west of Ireland, a rugged, Atlantic beaten region. Pay a visit to the village of Claddagh, to learn the romantic history of the Claddagh ring and pick one up for your loved one. Return to Cork via Limerick City and Tralee in County Kerry.