Evo Triangle, Wales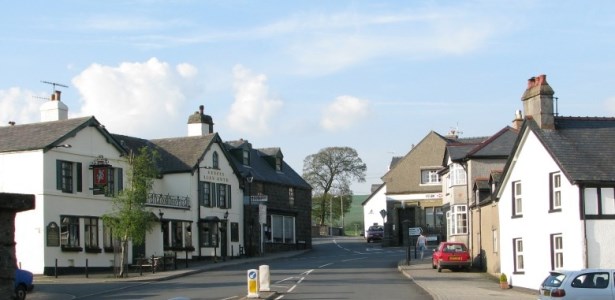 Evo Triangle, Wales Scenic Drive
The Evo Triangle driving route in North Wales is a relatively short and very scenic drive from Cerrigydrudion on the main A5 road from Shrewsbury to Bangor in Snowdonia, about 30 minutes drive past Llangollen.
With a distance of almost 33km, this drive takes you on an adventure from Cerrigydrudion to Llyn Bran and then back to the A5 via the A543 and then it's on to Cerrigydrudion once again.
While the route's main attraction is the drive itself, there are a few great places to stop along the way and take in the views while enjoying a light snack and refreshment.
Stops and sights on the Evo Triangle
Llyn Bran is a great place to stop along the way. Not only is it a great fishing spot but it's also ideal for a picnic and a walk around.
As any driver will know, there's nothing better than being able to pull over and stretch your legs!
Take the time to walk around and enjoy the lush scenery around you.
Whether you visit in the winter or summer months, this is always a great place to park for a few minutes at least.
The Clocaenog Forest extends through most of this part of the route and, with the tall trees towering over you, it makes for quite a sight as well as clean, fresh air.
There are various forms of accommodation along the way if you wish to spend some extra time in this area and really take in your natural surroundings.
The route along the A543 towards the A5 is quite different to the earlier part of your drive.
With no forest, you will be able to look around for miles.  The hills seem to roll on for as far as the eye can see.
Once you turn onto the A5, you will be surrounded by lush green grass, leafy trees and you will spot some farm houses along the way as well.
What to do in Cerrigydrudion
In Cerrigydrudion, one of the most popular attractions is the local Cerrigydrudion Church.
You can also book your accommodation here and explore other nearby sights like Llyn Brenig and the Alwen Reservoir.
These are both great places to enjoy a quiet nature walk and some fishing too.
You can even apply for temporary membership at the local Llyn Brenig Sailing Club and enjoy a day out on the water.
The weather conditions here are usually perfect for sailing and there are very few days that do not allow for sailing.
If you are picking up a rental car for your holiday in Wales, this is the perfect kind of UK scenic drive that will allow you to experience the natural countryside without racking up the miles.
It's a fairly short drive and will have you back to the starting point as quickly as you choose.
You may wish to take your time and stop many times or, perhaps you don't have an entire day at your disposal and you only want to stop once or twice along the way.