Hot Springs Circle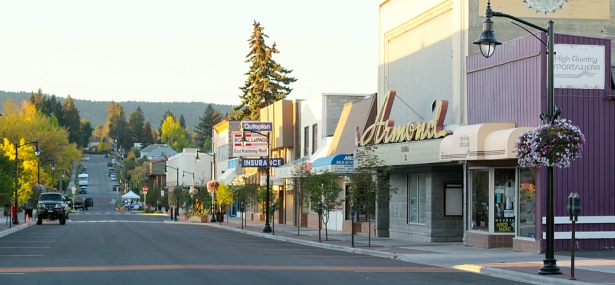 Hot Springs Circle Tour, BC
The Hot Springs Circle Tour in British Columbia, Canada is an extremely popular scenic driving route.
The total distance is just over 850km and it usually takes around one week to complete.
There are plenty of stops along the way for you to enjoy hot pools, learn about the railway history and really embrace outdoor adventure.
Cheap Car Hire
Before your trip, pickup a low rate rental car by searching our site to compare prices from all the big brand auto hire companies like Avis, Hertz, Thrifty, Budget and Europcar.
Book online ahead of time to lock in a deal on a Toyota, Kia, Ford, Mazda, Hyundai and others in sizes ranging from hatches to sedans to mini vans and 4WDs.
Sights to enjoy on your road trip
Starting in Cranbrook, you might want to pay the "Trains Deluxe" Canadian Museum of Rail Travel a visit before you head out.
Most travelers make their way via Kimberley but you could also take a trip through the heritage town of Fort Steele. You will rejoin the main route just after Wasa Lake Provincial Park.
Before you reach Canal Flats, you will come across Whiteswan Provincial Park.  This is a great place to take a break and visit the Lussier Hot Springs.
As you travel further, you will reach the Fairmont Hot Springs where you can really take in the mountain view while you enjoy a soak.  You can even enjoy a round of golf here!
The next main town you will come across is Invermere and you can choose to stop here or continue driving until you reach the nearby Radium Hot Springs.
Here you will find Canada's largest mineral pool and you might even spot your fair share of Bighorn sheep.
If you are an enthusiastic climber, then you will probably like to stop off at Bugaboo Provincial Park.
There is a rustic hut in the park that is maintained by the Alpine Club of Canada and you are surely in for a memorable climbing adventure in these parts.
Your next stops ahead include the town of Golden, followed by a trip through Glacier National Park and Revelstoke.
Along this length of the trip, you should definitely plan to stop at Albert Canyon and the Canyon Hot Springs.
Halcyon Hot Springs, the town of Nakusp and a little village called New Denver is next on the itinerary with a visit to Kaslo, Castlegar and Christina Lake shortly thereafter.
After this, you will head for Nelson, Balfour and the Ainsworth Hot Springs before making your way to Creston and finally back to Cranbrook.
Travel tips for your Hot Springs Circle Tour
It is important to plan your trip properly and book your accommodation in advance.
Decide where you want to stop and travel according to a flexible schedule so that you make it to each of your overnight stops with more than enough time to spare and look around.
Find out where the refueling stations are located along the route so that you don't run out of fuel along the way and try to fill up at every possible chance just to play it safe.
Carry enough snacks and supplies for your trip just in case you are on the road during your usual meal times.
A week long trip such as this does require some planning ahead of time, especially if you are traveling as a family with kids.
By booking your accommodation ahead of time, you will know exactly where and when you will be stopping and resting each night.
Sure, there is still much adventure to be had but at least you have the security of knowing you have a place to sleep. 
And if you're planning even more road trip adventures, consider driving the Sea to Sky Highway from Vancouver to Lillooet,
When booking your accommodation, go ahead and book your car rental at the same time.  This will save you heaps of time and money as well.