Route 62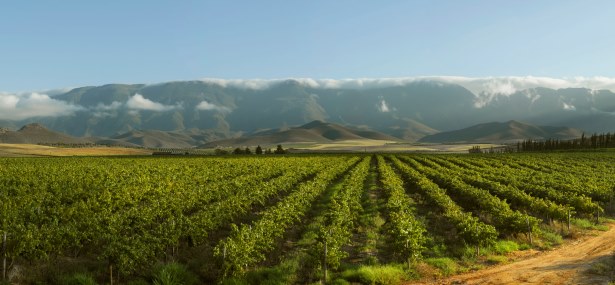 Route 62, South Africa
The Wine Route, Capetown to Port Elizabeth
While the R62 extends from Montagu to Humansdorp, the scenic wine route extends beyond this and includes top tourist towns like Robertson, Barrydale and Outshoorn.
Apart from some of the finest wines that the region has to offer, there are also plenty of tourist attractions and sights along the way too.
The total distance is approximately 850km which means that you should allocate a few days for traveling and include plenty of stops as well.
If you are planning on enjoying this route, you should consider a one way car rental.
As you depart from Cape Town, the busy Mother City, you will head inland towards Paarl.
This area is a famous wine growing region with moderate to hot temperatures in the summer and regular warm breezes.
You can choose to travel directly to Worcester or you can take a slight detour via Tulbach.
Here, there are great activities and sights that include local wine tasting, museums and water fun like kayaking, swimming and more.
Another great place to stop and pick up a fine bottle or two of wine, is Robertson.
This part of the Western Cape enjoys a moderate climate that is influenced by both the cold Atlantic Ocean as well as the warm Indian Ocean.
Montagu, Barrydale and Ladysmith are next on the itinerary along with a number of other smaller towns.
Spending the night in Oudtshoorn will give you the chance to visit some of the amazing local attractions and you could even take a slight detour to Knysna and other towns along the Garden Route too.
As you continue, you will drive through Humansdorp, Jeffreys Bay and complete your journey in the friendly city of Port Elizabeth.
The sea water on the east cost is famously warm and the beaches are perfect for sunbathing.
So, feel free to spend at least a couple of days here before you continue with your drive or make your way home.
Discount Car Hire in South Africa
Make the most of your trip by saving big on a rental car in South Africa and have more funds spare for adventures!
Pickup a deal on car hire by searching our site to compare bargain offers from trusted auto rental companies like Hertz, Avis and Budget.
Secure a low rate by booking online today ahead of time and reserve a reliable rental such as a Toyota, Nissan, Hyundai, Kia and others in all sizes from 4x4s to sedans and hatches as well as mini vans and luxury vehicles.
Top things to do on Route 62
The top sights along the way are, obviously, the many wine farms and cellars.
There are many occasions for wine tasting and purchasing directly from the growers.
In Paarl, at the start of your journey, you will pass Paarl Rock.
This large granite formation is a local landmark and, if you wish to drive up towards the top, you can even enjoy the use of some well-maintained picnic facilities.
Each town also has their fair share of museums and monuments but, if you want something really special, then you are in for a treat when your reach Oudtshoorn.
The Cango Caves are the main attraction here and other activities include a visit to the local crocodile park and perhaps even a ride on the back of a very energetic ostrich.
If you do visit Knysna, you should definitely stop in at the local elephant park.
If you purchase a bucket of fresh fruit, you will be permitted to feed these gentle giants and, if you are lucky, you could get to meet some of their precious baby elephants as well.
Jeffreys Bay is great for surfing so, if you want to catch some waves, then grab a board and spend a couple of days in J Bay before heading on to Port Elizabeth.