Milan Malpensa Airport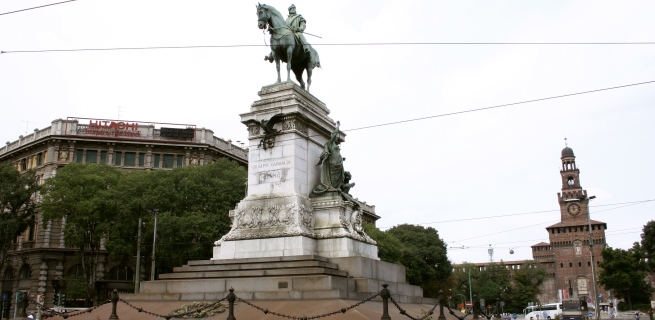 Car Rental in Milan Malpensa Airport, Italy
If you're exploring stunning northern Italy, you can't go past a visit to the fashion capital of Milan, and with so many historic sights to see, it's best to book a hire car at Milan Malpensa Airport to give yourself the option of seeing things at your own pace.
With a quick search on our site, you can see special offers on car hire from big brand auto rental companies like Thrifty, Hertz and Avis.
Pickup a discount on a compact, economy or family vehicle with reliable brands such as Toyota, VW and Fiat.
Milan, in the north of Italy, is a fashion, culture, business and art centre, attracting many visitors to the region annually.
One of its greatest sites is the cathedral of Santa Maria della Grazie, a UNESCO World Heritage Site dripping with paintings of Renaissance artist Leonardo de Vinci; in particular look out for the famous Last Supper.
Things to do in Milan
There are several beautiful cathedrals and piazza (squares) in the city, including the Duomo, the 3rd largest church in all of Christendom.
Dedicate a day to the labyrinth at Castello Sforzesco; explore its twelve mini-museums, vast archives and the Civiche Raccolte d'Arte Antica sculpture gallery.
Your days will be infused with Renaissance art from greats such as da Vinci, Belini and Caravaggio.
The Pinacoteca di Brera gallery holds a most worthwhile collection.  Grab lunch at Bar della Crocetta, famous for its sandwich creations.
Day Trips and overnight stays around Milan
There are several cities and towns within easy reach of Milan by hire car.
Main attractions include Turin, Genoa, Verona (yes, the setting of Shakespeare's Romeo & Juliet), Treviso, Florence (the birthplace of the Renaissance) and Venice, the ultimate romantic city on the water.
Milan is not far from the borders of Switzerland and France.
Check with your rental car company about crossing borders, and plan an overnight to Nice and Cannes, in France.
Lugano is just across the Swiss border is actually Italian-speaking represents the northern end of the Lake District.
This is another one for the nature lover, with mountains and pristine nature all round.
For the music enthusiast, there are outdoor festivals throughout the summer.
Get into the history of Swiss chocolate at the Alprose Chocolate Museum.
From Milan, major city stops include Bologna, Florence, Rome, Naples, Bari, and on to the famed and beautiful island of Sicily.
Most Malpensa Airport car rental offices will allow you to return your car hire from Malpensa Airport to another major city location.
Italy's Lake District by car
Enjoy a day of hiking in the beautiful hills and mountains surrounding Lake Como; you can also choose to take a relaxing boat ride or other water activities.
The hills are dotted with villas and resort villages, making it intriguing to explore as well as photograph.
Lake Como is part of the Italian Lake District, stretching across this northern region.
Other highlights include Lake Maggiore and Lake Garda.