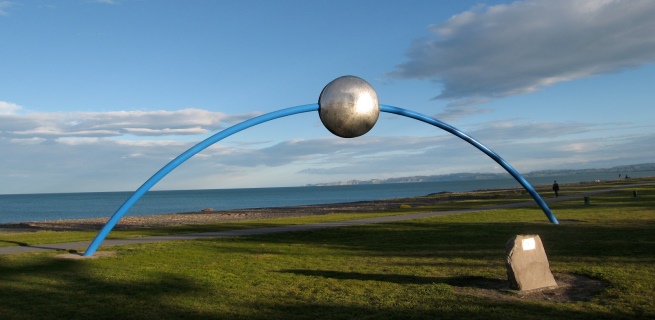 Car Rentals in Napier Airport, New Zealand
A drive around on a car rental in Napier Airport on the coast of Hawke's Bay in eastern New Zealand transports you back to the 1930s. Napier suffered severe damage after the 1931 earthquake, and therefore rebuilt much of the city according to the fashion of the day. As a result, Napier became famous worldwide as the Art Deco capital of New Zealand; in fact, it claims to be the Art Deco capital of the world. One way to find out for sure is to rent a car in Napier Airport and see for yourself.
Due to the presence of an airport and a large seaport, you will find that Napier is well-covered by major car rental companies Avis, Budget, Hertz, Europcar and Thrifty rental cars. Book online to get the best deals on Napier car hire and compare car rental in Napier Airport, New Zealand. Pick up the keys to Napier car hire, and cruise around Napier in the style of the Great Gatsby.
Car Rentals in Napier Airport, New Zealand
Art Deco, Maori and Wine Tours
Napier has a very strong Maori heritage, so apart from the low-rise Art Deco cityscape – the first cultural landmark in New Zealand nominated for UNESCO World Heritage inclusion – which a lot of architecture fans worldwide rave about, there is also that ethnographic aspect that makes it equally interesting among travellers who want to experience 'authentic' New Zealand.
Napier also delights with its established wine industry, so a tour of the region's wine circuit on a Napier Airport car rental is a must. Start from Gisborne in the north, follow the route to nearby Hastings, and then cap it off in southern Hawke's Bay.
There are 70 wineries to sample from, producing a range of varieties like Cabernet Merlot, Sauvignon Blanc, Chardonnay, Pinot Noir and Syrah. Semillon, Sangiovese, Montepulciano, Tempranillo and Zinfandel are some of the experimental varieties to get adventurous with.
Napier's food culture goes well with its wine heritage. Enjoy French-country style dining at estates located at the foot of Te Mata Peak. Pair up history with wine ritual at Mission Valley, the oldest wine-making region in New Zealand. A number of food and wine events and festivals in the Hawke's Bay region happen all year-round, so anytime is a good time to visit.
If you come in mid-February, there's the Art Deco weekend that also features cars from the 1920s and 30s, steam train rides, and the aforementioned Great Gatsby picnic. Be sure to book for your accommodation and rental cars in Napier Airport early. Tourist facilities tend to get very crowded as thousands from around the world flock to the event.
Hawke's Bay by Car Hire in Napier Airport, New Zealand
Napier has one of the highest sunshine hours and, due to its location, has an almost Mediterranean climate in the summer. Its proximity to the golden sands of Hawke's Bay makes it a perennial summer favourite of holidaymakers. Drive your car hire in Napier Airport to Ocean and Waimarama Beaches which are popular among locals.
Don't forget to bring home with you Maori carvings and crafts. Hit the retail hubs of Emerson and Dickens Streets, or browse for souvenirs in the suburb of Taradale.